Kingsbarns Golf Links

Overview
With sea views from 17 of the 18 tees, the course uses the 1.8 miles of coastline a short distance from St Andrews superbly.
Tom Doak labels the links as perhaps one of the best golf construction projects he has ever seen. The high praise comes from the naturalness of the man-made features and the blending of them with what nature provided.
The course is co-host to the European Tour's (DP World Tour) Alfred Dunhill Links Championship along with St Andrews Old and Carnoustie Golf Links.
Course Review

(Click to reveal)

Golf Course Review

Kingsbarns Golf Links is located in a small village in Fife, Scotland in an area known as East Neuk. The village and golf links lie south of St Andrews and north of Crail. The name literally comes from grain storage barns that were in the locale before being transferred to Falkland Palace & Garden.
Kingsbarns Golf Links Early History
Golf was played at Kingsbarns in 1793. The earliest reference to Kingsbarns Golfing Society was made, not in its own minute book, but rather in their neighbor's – Crail. It was minuted that members of Kingsbarns be allowed to wear their own blue- jackets as opposed to the customary crimson or red.
It would appear the early golfing society had their priorities straight as the first minute in their own book was the approval to purchase accessories for their punchbowl. Results of matches are also recorded with the victor winning such prizes as a leg of mutton or munchkin of punch.
It would seem there was a simmering feud with the landlord, a local farmer. On December 10, 1844, the tenant farmer threatened to till up the land. Disaster was averted at that time but just a few short years later on August 3, 1849, the society decided to suspend operations before the course was plowed up for farming in 1850. The medals and minute books were lodged at the house of Captain Corstorphine, Kingsbarns. They were inspected and reported on in 1908.
A nine-hole course was re-established in 1922, being laid out by Wille Auchterlonie. During WW2, the course was mined in preparation for an invasion that never happened… eventually, the course was abandoned and fell into disrepair. In the 1990s, the idea of golf at Kingsbarns was again raised…
The Modern-Day Links
A proper Scottish links, Kingsbarns Golf Links opened for play in 2001. It was soon apparent, architects Kyle Phillips and Mark Parsinen had created one of the best golf courses in the world. It is considered a modern-day classic and is continually included amongst the best in the world, alongside both St Andrews and Carnoustie.
Kingsbarns Golf Links Reviews
Read More


Kingsbarns Golf Links

- Videos




WATCH ERIK ANDERS LANG REVIEW OF KINGSBARNS GOLF LINKS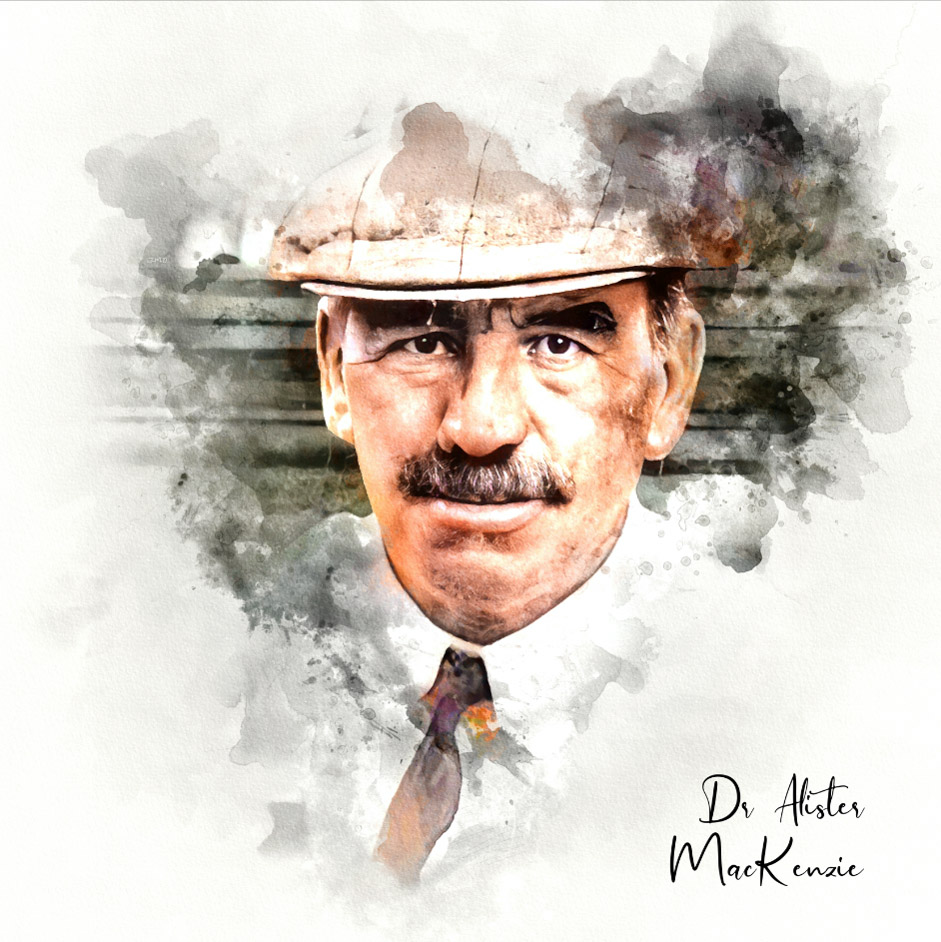 Featured Architect:
MacKenzie, Alister
As taken from his book, Golf Architecture, Alister MacKenzie felt the following were essential: The course, where possible, should be arranged in two loops of nine holes. There should be a large proportion of good two-shot holes and at least four one-shot holes. There should be little walking between...
View Profile