Kilmarnock Barassie Golf Club

Ayrshire, KA10 6SY, Scotland
Overview
Kilmarnock Barassie Golf Club is the most represented golf club in Walker Cup history. 4 members of the golf club have represented GB&I 5 times!
The club is an integral part of the rich golfing tapestry of the Ayrshire coastline. Western Gailes borders the course to the west and Dundonald Links lies to the north.
Course Review

(Click to reveal)

Golf Course Review

Kilmarnock Barassie Golf Club is located in Troon, Ayrshire, Scotland. The first course was at Holmes Farm was laid out and shared with livestock. The club was established on the 25th of November 1887 when the founding members felt a golf links closer than Troon would be more convenient. The club was then known as the Ossington Golf Club.
Kilmarnock Barassie Golf Club's Early History
By 1894, a 123-acre site was obtained near the station. Six members, local pro-John Allan, and a gardener met on October 2, 1894, and laid the course out in a single day! The course opened for play on October 20, 1894, with a match between Wille Auchterlonie and Willie Fernie. The initial criticism of the layout was it was too short at just 4390 yards. Drainage was added to the links in 1921.
Theodore Moone & Kilmarnock Barassie Golf Club
Change was in the air by 1931 when Theodore Moone undertook alterations that took from 1932 until 1935 to implement. The brief was to reconstruct the course gradually and use the in-house greenskeeping staff. One perceived deficiency was Kilmarnock Barassie Golf Club's apparent flatness. Miniature mountains and valleys were sculpted to provide hazards but also add visual appeal. The Jubilee booklet reports entire greens were relaid and thousands of tons of earth moved to 'tighten the Barassie as a test of golf.' In 1936, irrigation was installed to combat years of successive drought. Theodore Moone's original course is made up of The Hillhouse Nine plus holes 1-3 and 13-18 of the Barassie Links.
The Modern Links
Kilmarnock Barassie Golf Club remained unchanged until a further 9 holes were added in 1997. The new holes were paired with 9 from Moone to create the Barassie Links. The current Kilmarnock Barassie golf course is a combination of holes 1-3 (Moone), holes 4-12 (New), and holes 13-18 (Moone). The 9 original Theodore Moone holes are now called the Hillhouse.
Read More
Kilmarnock Barassie Golf Club

- Videos




Watch: Scotland - Where Golf Began's Expose on Kilmarnock Barassie
THE AVERAGE GOLFER PLAYS KILMARNOCK BARASSIE LINKS
WATCH KILMARNOCK BARASSIE GOLF CLUB'S PROMO VIDEO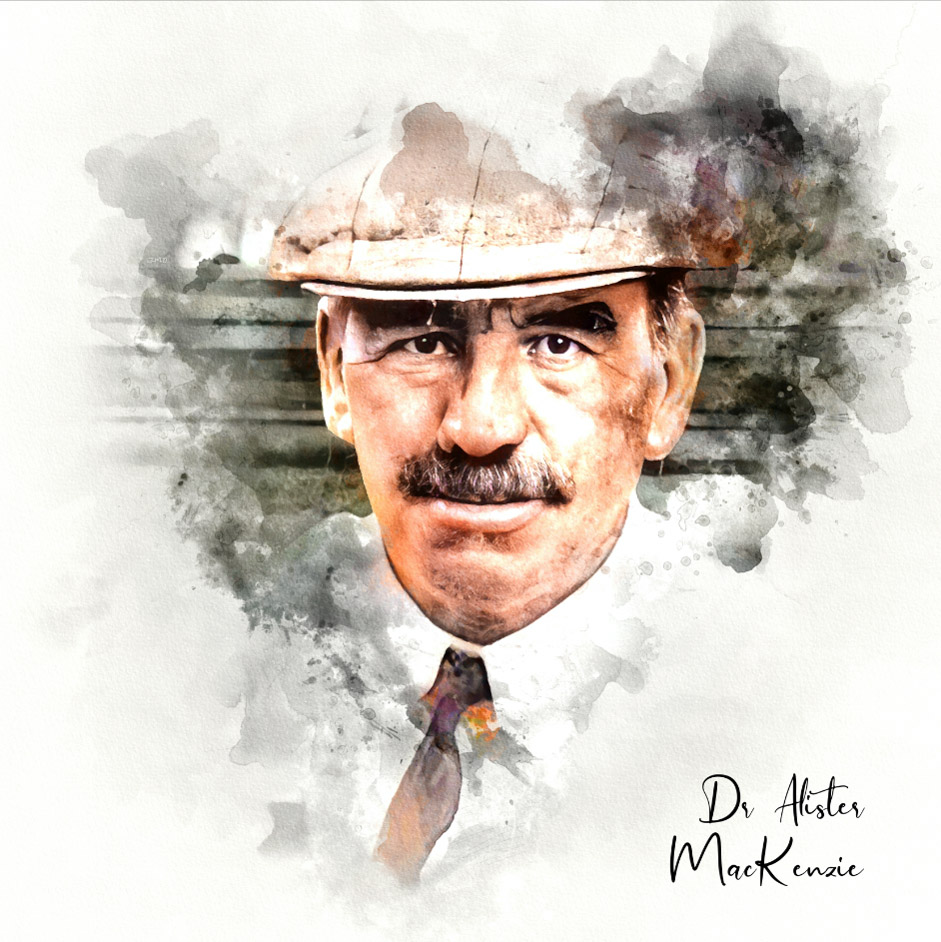 Featured Architect:
MacKenzie, Alister
As taken from his book, Golf Architecture, Alister MacKenzie felt the following were essential: The course, where possible, should be arranged in two loops of nine holes. There should be a large proportion of good two-shot holes and at least four one-shot holes. There should be little walking between...
View Profile