Killarney Golf & Fishing Club

County Kerry, V93 PR62, Ireland
Overview
Spectacular views of the Killarney Lakes are afforded with the McGillicuddy Reeks providing the backdrop.
Henry Longhurst described the 18th as 'the best short hole in the world.'
Frank Pennink also felt it couldn't be bettered 'either for beauty or as a testing iron shot.'
When it opened, it was thought to be the only golf & fishing club... it may still be!
Course Review

(Click to reveal)

Golf Course Review

Killarney Golf & Fishing Club is a private members club on Lough Leane in Killarney, County Kerry, Ireland. The historic and prestigious venue has 45 holes of golf on offer. The Killeen, Mohany's Point, and the nine-hole Lackabane.
Killarney Golf & Fishing Club History
Killarney Golf & Fishing Club, founded in 1891, began as a 9 hole course in the deer park and later extended to 18 holes. The best holes on the present course are attributed to Sir Guy Campbell which opened for play on October 1, 1939. Sir Guy Campbell said it was the most exciting course he had ever done. Of interest, Henry Longhurst was involved in the design of the original golf course.
In preparation for the Irish Open Amateur Championship, improvements were made to the course which played 6773 yards and to a par of 75! A correspondent for the Belfast News Letter wrote the turf was light with sandy subsoil. Fairways were undulating and there was a splendid variety of holes many of which were dog-legged. Cavernous bunkers guarded the greens with water easily entered on 6 of the 18 holes. It was also noted that you could see the lake from every green.
Mahony's Point
Since the original 18 holes making up Mahony's Point were laid out, Killarney Golf & Fishing Club added an additional 18 holes from Eddie Hackett and Eddie O'Sullivan in 1972. Essentially Sir Guy Campell's course was cannibalized and two 18 hole courses were the end result. The current Mahony's Point is a mixture of some of Sir Guy Campbell's original holes, Hackett and Sullivan's new holes from 1972 with added updates from David Jones in the early 1990s, and Donald Steel from the early 2000s.
Between the two 18 courses, Mahony's Point is the one to play if you can only play one. It features the peninsular holes which the club is famous for!
Read More
Killarney Golf & Fishing Club

- Videos




WATCH KILLARNEY GOLF CLUB'S OFFICIAL PROMO VIDEO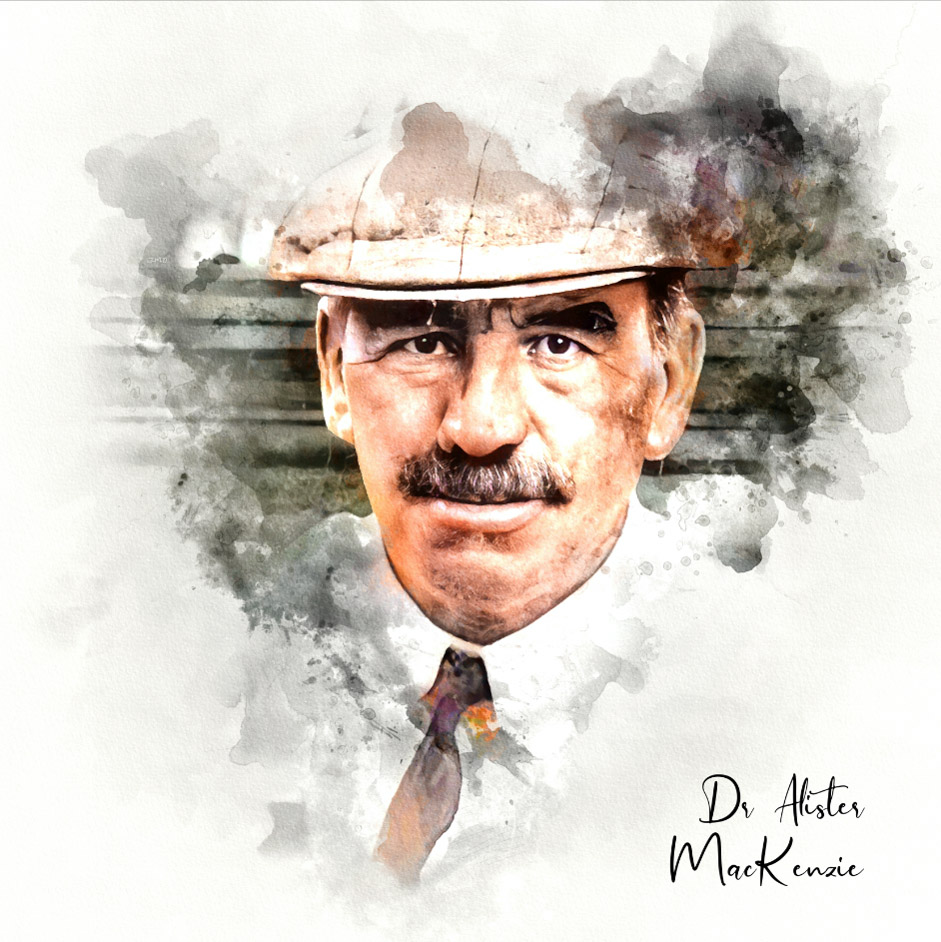 Featured Architect:
MacKenzie, Alister
As taken from his book, Golf Architecture, Alister MacKenzie felt the following were essential: The course, where possible, should be arranged in two loops of nine holes. There should be a large proportion of good two-shot holes and at least four one-shot holes. There should be little walking between...
View Profile