Huntercombe Golf Club

Oxfordshire, RG9 5SL, England
Overview
The outstanding feature of Huntercombe Golf Club are the Willie Park Jr pots - sand-less, pot-bunker formations. In fact, only 13 bunkers can be found.
Held in high esteem, early members included Stuart Paton, C.K. Hutchison, Sir Guy Campbell, Hugh Alison and J.F. Abercromby!
Clyde Johnson of Cunnin' Golf states Huntercombe Golf Club has perhaps the most unique set of greens on an inland course in Britain.
Course Review

(Click to reveal)

Golf Course Review

Huntercombe Golf Club is found in Henley-on-Thames in the Chilterns Hills north of Reading and south of Oxford in Oxfordshire, England. In 1901, it was claimed that Huntercombe heralded a new epoch in golf course design. Willie Park Jr pushed the boat out and splashed the cash for 1500 acres and purchased a new Daimler to transport the golfers from the train station to the course. Initial reports likened the course to Gullane in Scotland's, East Lothian. His brother, Mungo Park, served as the Huntercombe Golf Club's first professional. Perhaps that is what the Musselburgh native saw on this elevated piece of common land. He planned to build another two courses on rest of his land along with a 100 room hotel. Upon opening, Walter Travis declared Huntercombe Golf Club the best-laid golf course anywhere.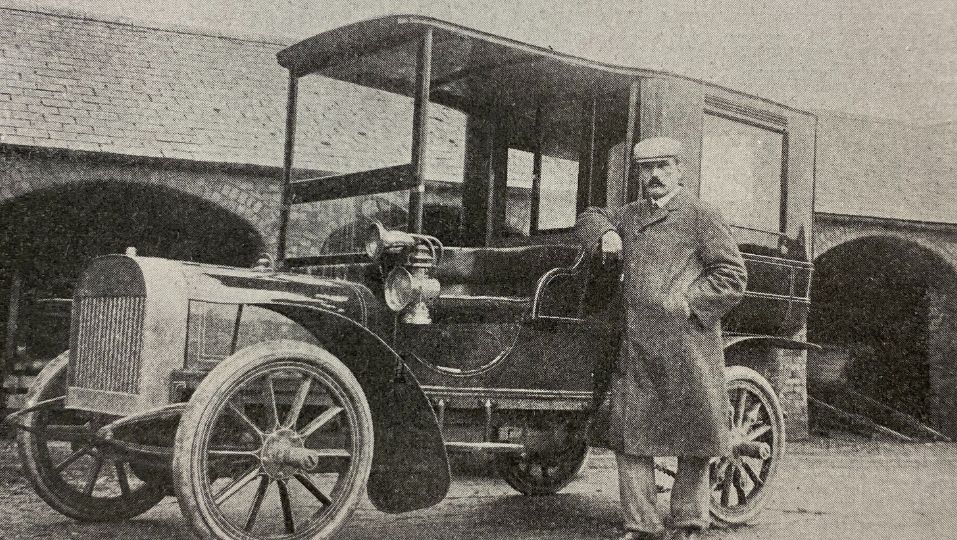 Golf Architecture Geek Out
If you're a golf architecture geek, you'll find a lot to chew on at Huntercombe Golf Club. Of course, you're coming to see Willie Park Jr's Pots. Remember too, most Willie Park Jr courses are superbly routed. Because of the other hallmarks, his greens, although spectacular, often fade into the background. The wingback 8th is but one example and 4th should be a national treasure. Why? They require you to hit a portion or quadrant of the green to have any chance of getting down in two with many tilting from front to back.
What else stands out at Huntercombe Golf Club? The routing from 8th to 13th, on an awkward triangular piece of land, is genius. Despite a couple of back-to-back parallel holes, you don't get a feeling of repetitiveness or monotony. Most of Willie Park Jr's courses were well routed and this continued with his proteges: Harry Colt and JF Abercromby.
The Park pots should be enough to get you to the first tee but the best part of Huntercombe Golf Club is not Willie Park Jr's pots, greens, or routing but rather, his mastery of the art of visible deception and blindness.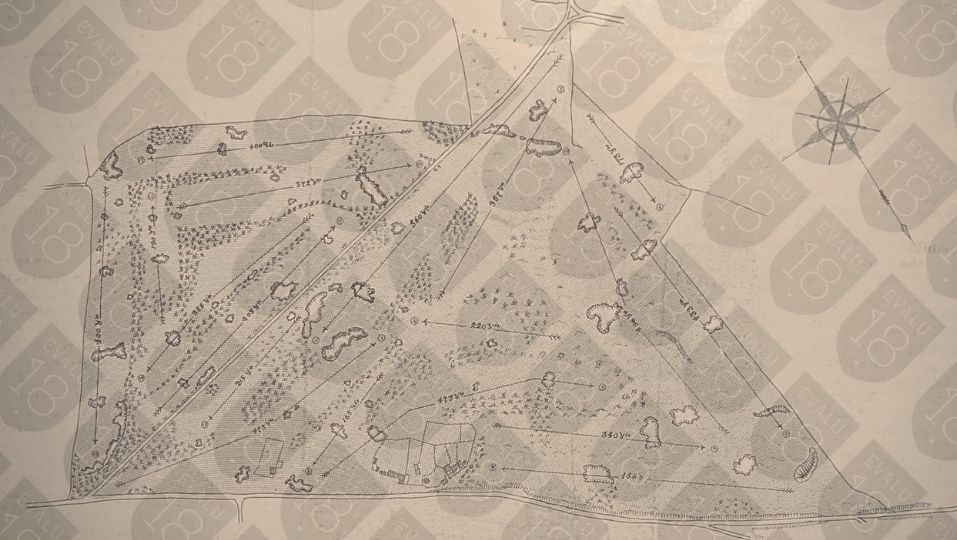 Park's Pots
Let's be honest, when you come to Huntercombe this will be on top of your must-see list. You'll get a taste of it on the 1st, be blown away on the 4th and then get hit full-throttle on the 17th. There is no mistaking a heavy hand of Victorian earthmoving might – but it works. Picture a less manicured steam shovel constructed, early American golf course and you'll have an idea of what's on offer. You can almost see the strategic school of golf course architecture breaking free from its penal past.
Willie Park Jr's Greens
They're bold. When you see the 4th and the 8th you see why it wasn't a stretch to get to MacKenzie's green at Sitwell Park. Again, they won't be mistaken for greens the blend into the natural landscape. These are greens that lay on the land as opposed to in it. However, despite their audacious nature, there is depth and cunning.
The 8th is a good example. At first glance, it is a bold two-tiered green set at a slight angle to the approach favoring an approach from the left side of the fairway. There is however a small wingback built into the bank. A very small design element that can turn the joy of a green in regulation into a nightmare if you're on the front left and the pin is back right, or vice versa. It is a little taste of Ginger Beer – an element from the genius of the Old Course which is so well used on the 4th.
Blindness & Visual Deception
It could be easy to visit Huntercombe Golf Club and walk away happy that you have seen the pots and rode the ride of the rollercoaster greens.
However, Willie Park Jr's use of blindness and visual deception is why I think the course excels and has kept its allure 120 years on. On the 1st, you can see the flag, the pin but not the hole. The 2nd hole plays downhill but the green and its surface are obscured first by the crest of the hill and then the front edge of the green. The same is true of the 3rd and 4th and so the story goes.
Small rises in elevation in front of the green create the right amount of blindness. It is what Tom Simpson held in high regard about the Old Course and it's on full display here… blindness – seen clear as day.
The other clever bit of trickery is visual deception. Often times a hazard is not fully appreciated until you walk up on it. What appears to be a clump of gorse ends up being a pit of despair. On the first hole, you encounter the phenomena and it takes a while to pick up on it. Once you see what isn't there you start to understand what is, both very clever and cerebral.
Course Presentation
The character of clumps of rough ground and heather on the rims of the pots is brilliant. It still exists but you can imagine generations of keepers slowly emasculating the ruggedness of the hazard.  You still get a feel for what must have been to the left of the 6th, the 14th, and in the fairway of the 17th. This jagged edge and waved appearance only adds to the partial blindness that is used so well. One dares to dream about what they may have been like at its inception – fantasy or perhaps not. The course continues to evolve but is true to its character. Park's Pots have reappeared on the inside of the 16th. Stripes are out and block cutting is in. Green shapes are being pushed back and squared-off after clearing has taken place. Evolution is underway and long may it continue!
Huntercombe Golf Club Synopsis
Huntercombe Golf Club is unpretentious and welcoming. A two-ball club that allows dogs, sports a small entrance sign and a simple but understated clubhouse – all hallmarks of great golf. The priority here is golf and the traditions of the club which surround it – serious indeed.
Huntercombe Golf Club Reviews
Read Golf Club Atlas' review of Huntercombe.
Take Sean Arble's tour of Huntercombe Golf Club.
Read Richard Pennell's exceptional writing on his blog – Stymied.
Read More
Huntercombe Golf Club

- Videos




AN INSIGHT INTO HUNTERCOMBE GOLF CLUB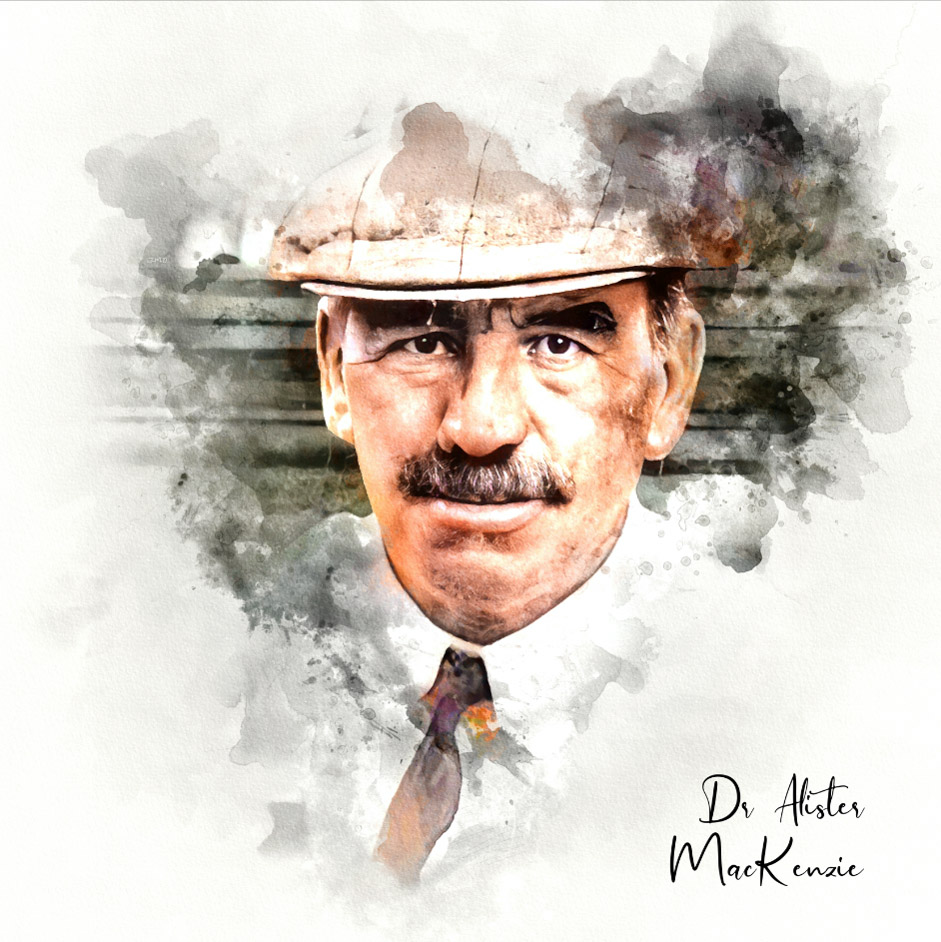 Featured Architect:
MacKenzie, Alister
As taken from his book, Golf Architecture, Alister MacKenzie felt the following were essential: The course, where possible, should be arranged in two loops of nine holes. There should be a large proportion of good two-shot holes and at least four one-shot holes. There should be little walking between...
View Profile