Hayling Golf Club

Hampshire, PO11 0BX, England
Overview
Tom Doak recommends holes 7 through 14 as evidence of Simpson's minimalist genius.
Hayling Golf Club hired Tom Simpson twice. Once in 1931 and in 1946. The holes directly attributed to him at Hayling are 3, 5, 9, 10, 12, 13, and 14.
An original Simpson sketch of the 14th (A) is in the clubhouse.
Brer Rabbit in Golf Illustrated wrote that Hayling Island was equal parts Rye and Littlestone, sprinkled with Hunstanton and peppered with a dash of Castletown.
Course Review

(Click to reveal)

Golf Course Review

Hayling Golf Club is one of the only links in Hampshire and it is one of the best in England. It is located on Hayling Island opposite Portsmouth with panoramic views of the Solent to the Isle of Wight. Hayling Beach and the English Channel are on the south of the Island where Mulberry Harbour is found to the north. Sinah Lake, a disused gravel pit now used for angling and swimming, is found beside the clubhouse and the 17th and 18th holes.
Hayling Golf Club History
Golf was first played on nine holes at Beach Common in 1882. A year later, 18 holes were laid out on Sinah Common after more land was successfully leased. The course then measured just over 5000 yards. It was reported the course contained only two artificial hazards with the natural hazards being sandhills, gorse, and shingle (gravel)!
One of the famed original holes was named Pan-Kow-Chai, Chinese for Hades or Hell.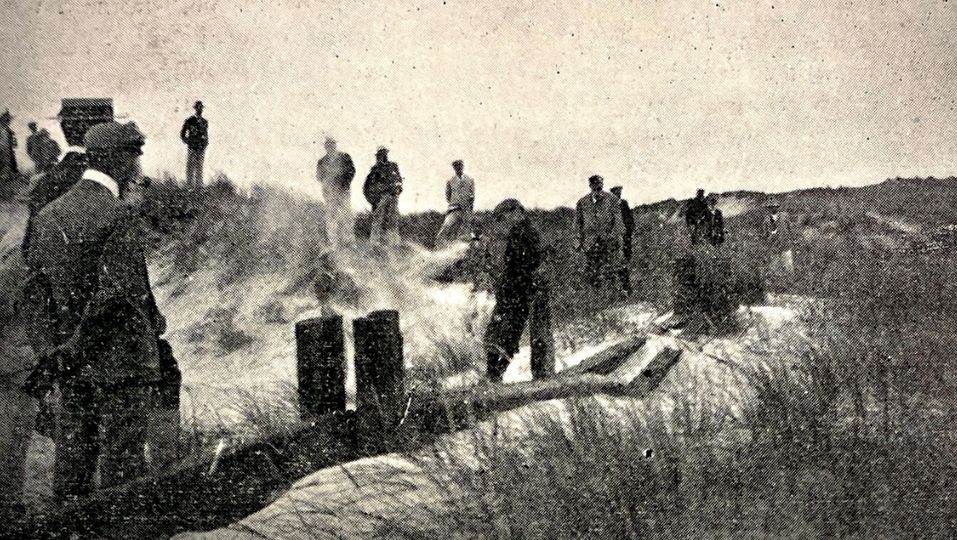 The most infamous hazard at Hayling was the 'Widow'.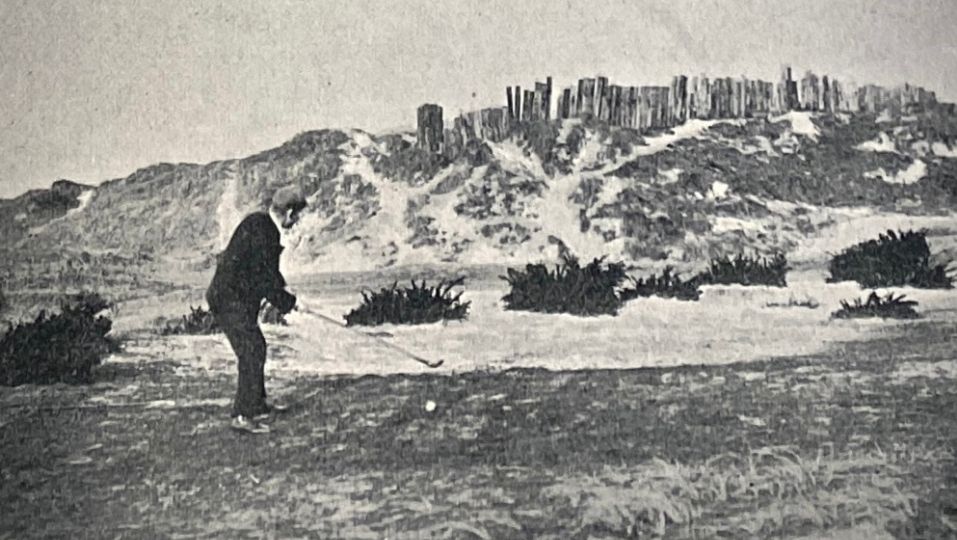 By 1905, JH Taylor was called upon to advise on course alterations. Harry Colt visited after WW1 in 1919 before JH Taylor again visited in 1927.
It would be Tom Simpson who made Hayling Island what it is today after work in 1931 and 1946. By 1934, the course had been extended to 6500 yards. It was reported there were two clubhouses then… one by the 1st hole and another by the then 12th green and 13th tee. Hailed as having no weak holes, each hole was full of character, required to be attacked with intelligence, played with the ability, and was gorgeous besides.
Hayling Course Synopsis
The course follows Tom Simpson's ideal of tacking holes with no two playing in the same direction. The course opens with a Par 3 of 175 yards and is followed by a Par 5. It is a single loop of 18 holes that begin and end at the clubhouse on the east side of the property.
Some feel that the start is dull and there is a palpable difference in feel between the early holes and the incredible stretch of holes from 7 to 14. However, for those who know what Tom Simpson considered ideal in a golf course, this should come as no surprise. The same could be said of the two closing holes.
The middle holes are of outstanding excellence and are a master class in Simpson's philosophy of strategic minimalism. The entire set is not of the West Coast of Ireland sort. Subtlety is a design hallmark that often goes overlooked and is underappreciated by many. Much like the Old Course, Hayling Island beguiles and leaves you wanting more.
Hayling Golf Club Reviews
Enjoy Richard Pennell's accomplished write-up of Hayling Golf Club.
Read More
Hayling Golf Club

- Videos




Click Here to Watch The Links From The Road Epic
Watch Hayling Golf Club's Drone Compilation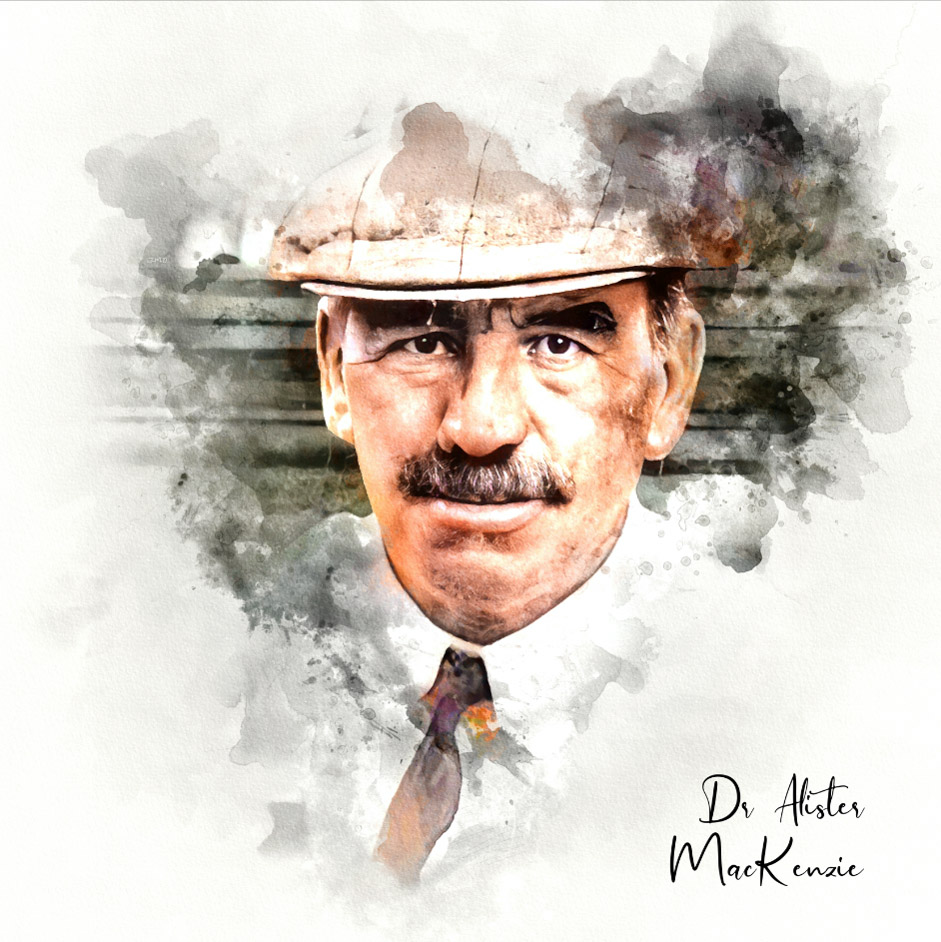 Featured Architect:
MacKenzie, Alister
As taken from his book, Golf Architecture, Alister MacKenzie felt the following were essential: The course, where possible, should be arranged in two loops of nine holes. There should be a large proportion of good two-shot holes and at least four one-shot holes. There should be little walking between...
View Profile