Goswick Golf Club

Northumberland, TD15 2RW, England
Overview
It is one of the most underrated courses in England, there are 18 holes of sheer joy on the frontier of the home of golf.
Course Review

(Click to reveal)

Golf Course Review

Goswick Golf Club was founded as Berwick Upon Tweed Golf Club. It is a pure links golf course located on the Northumberland coast overlooking the North Sea between Edinburgh and Newcastle. Six miles south of Berwick upon Tweed neat the Scottish Borders, it is a championship links of the highest order. With views of Holy Island and Bamburgh Castle, this James Braid design is golf as it was meant to be played.
Goswick Golf Club History
The origins of the club date back to October 1889 when a group of locals met to discuss the possibility of a golf links at The King's Arms Hotel. Initially, just a nine-hole course was planned and in play by April of the following year. In 1894, it was extended to 18 holes by Mr. R Collins.
James Braid played the course in 1901 and later returned in 1930 to transform it. His master plan included improvements to 5 holes and a revision of the other 13! The work was completed within two years and remained in play until the 1960s.
It was then that Frank Pennink, in 1962, moved the 18th hole and lengthened the 12th by putting back the 12th tee. In 1964, he found two new holes in the 5th and 6th.
Goswick Golf Club – Holes by Architect
The 5th, 6th, and 18th holes can be attributed to Frank Pennink.
The 12th is a dual Frank Pennink and James Braid design.
Holes 1-4, 7-11, and 13-17 can be ascribed to James Braid.
Goswick Golf Club Reviews
Read Golf Club Atlas' Goswick Golf Club review.
Read More
Goswick Golf Club

- Videos




WATCH GOSWICK GOLF CLUB'S OFFICIAL PROMO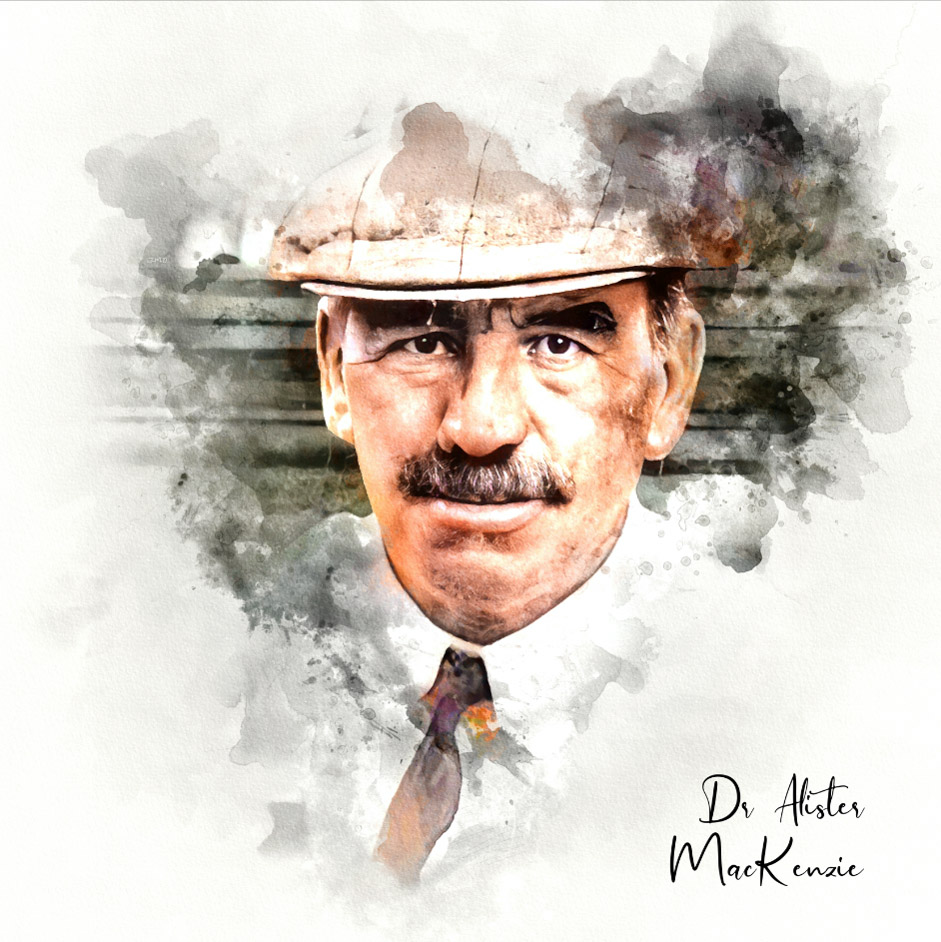 Featured Architect:
MacKenzie, Alister
As taken from his book, Golf Architecture, Alister MacKenzie felt the following were essential: The course, where possible, should be arranged in two loops of nine holes. There should be a large proportion of good two-shot holes and at least four one-shot holes. There should be little walking between...
View Profile