Golspie Golf Club

Highland, KW10 6ST, Scotland
Overview
3 for 1 - Links, Heathland, and Parkland all in 18 holes!
Course Review

(Click to reveal)

Trip Advisor

(Click to reveal)

Golf Course Review

Golspie Golf Club is an 18 hole James Braid links golf course on the Dornoch Firth, in Golspie, Sutherland, Highland, Scotland overlooking the North Sea in the shadow of Ben Bhraggie.
Golspie Golf Club History
Golf was played on the links at Golspie long before Golspie Golf Club was formed. The local members of the Sutherland Golfing Society formed the club in the spring of 1889. In 1895, The Golfer's Guide wrote: "There is an excellent course of nine holes, and with a little time and care and money, will no doubt be made still more worthy of its charming Highland situation." In 1905, the course was extended to 18 with continual improvement being made until 1921.
James Braid at Golspie
It was in 1925 that James Braid was invited to submit a new master plan. He tendered his suggestions that involved adding bunkers and moving some greens. In 1926, the first major works centered on holes 14, 15 & 16. The 1st and 14th have been lengthened subsequently but Golspie Golf Club remains true to its original James Braid character.
Sam Cooper's Review of Golspie
Golspie is a course in three acts. First, you play the links holes. Then the heathland holes – almost as if you had been transported to the Surrey sandbelt. Finally, you close up with a collection of holes parkland in nature and feel.
Of the first half dozen, the two par 3's are particularly good. 2 has bunkers directly short and long of the green immediately testing distance control in the wind. 6 plays from a beautiful tee – set on the sea wall and playing inland. The right half of the green is slightly obscured by a dune creating a bit of visual intimidation.
My pick of holes in this opening section though is the short par 4 5th. At only 288 yards, it is a true risk/reward hole that is drivable for many. The beach plays as a lateral hazard up the left-hand side. The green is hidden by a ridge to the fore. Either run it up and over, or make sure your lofted shot holds the green – because two pot bunkers lie in wait behind the green. Choose your approach shot wisely.
7 and 8 begin the transition into heathland golf, while 9 is something that wouldn't look amiss at Sunningdale or Woking. A beautiful cambered fairway sweeps left through the heather towards a green set on the edge of a pine forest. Characteristically, the danger lies beyond the green – this time in the shape of a steep runoff.
14 is where you notice the transition away from heathland to parkland. 16 an excellent par 3. The green is insane – expansive with two distinct tiers. Putting from the back to a front pin is nigh on impossible… Your ball may well end up rolling off the front edge and 30 yards down the apron.
Golspie Golf Club is three styles of golf in one unified by a beautiful location by the Dornoch Firth with some of the best-presented greens in the Highlands.
Read More
Golspie Golf Club

- Videos




Evalu18 Recommends

Everything you need to know before you go!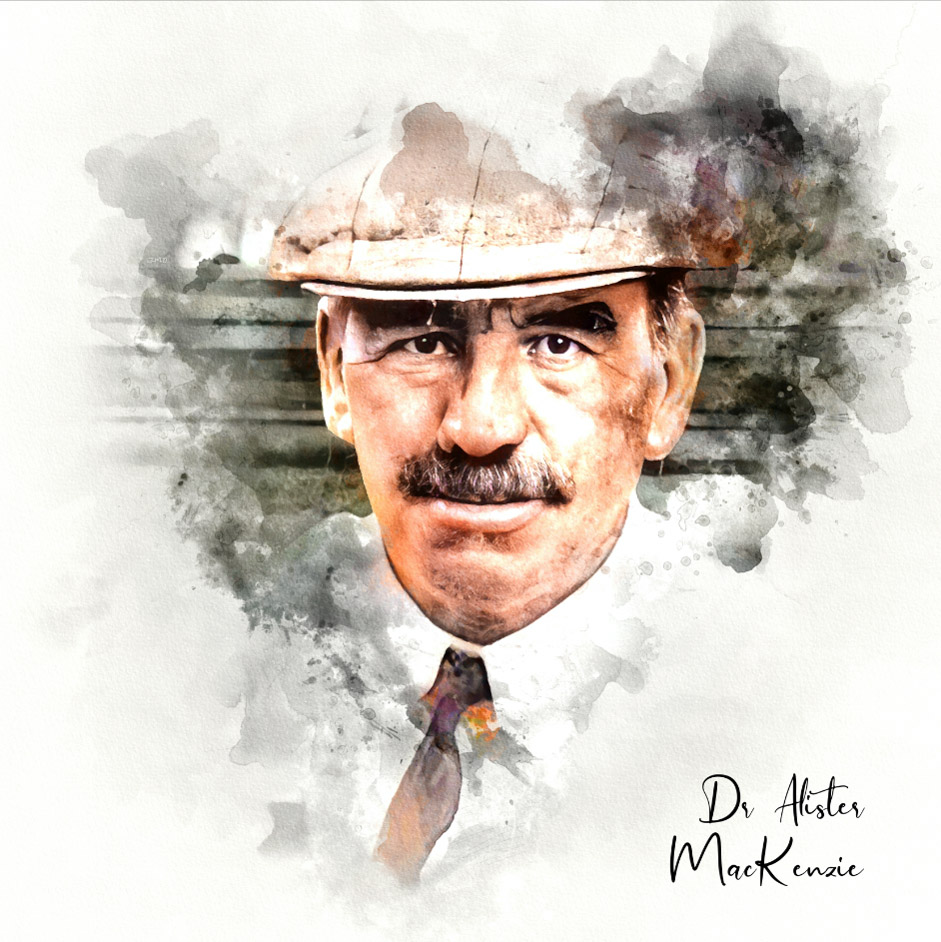 Featured Architect:
Alister MacKenzie
As taken from his book, Golf Architecture, Alister MacKenzie felt the following were essential: The course, where possible, should be arranged in two loops of nine holes. There should be a large proportion of good two-shot holes and at least four one-shot holes. There should be little walking between...
View Profile