Flempton Golf Club

Suffolk, IP28 6EQ, England
Overview
3 loops of 3 on firm heathland is one of golf's simple pleasures.
The punchbowl-esque 7th is worth coming for alone.
The 8th is a great par 4 with JH Taylor mounding inside the dogleg creating strategic blindness and dilemma.
Flempton Golf Club is the epitome of the worn-out expression: 'Hidden Gem'. To the golfer's detriment, many clubs are oft-overlooked simply because they are not 18 holes. The fact this fate even affects the elegant Mildenhall means Flempton Golf Club doesn't always receive the credit it deserves.
Course Review

(Click to reveal)

Golf Course Review

Flempton Golf Club is a nine-hole members club located in Bury St Edmunds in Suffolk, England. The heathland is adjacent to the Lckford Lake Nature Reserve and only a few minutes from Suffolk's other 9 hole wonder, Mildenhall.
Flempton Golf Club History
Flempton Golf Club was founded as Flempton & Bury St Edmunds Golf Club in 1895.  The property is bisected by a road that serves as the entrance to the course. The area right of the drive holds three holes, they being 7, 8 & 9. The area left of the drive is where holes 1 through 6 are located and the site of the original golf course.
In 1906, JH Taylor was invited to advise after the club acquired additional land – which would end up being holes 7 to 9. Minor changes were made in 1925 and 1935 to teeing grounds. In 1954, Norway Spruce, Scotch Pines, and Douglas Firs were planted en-masse. In 1990, further tees were added on holes 3 & 8 with a lake constructed between holes 4 & 6 in 1992.
The Modern Golf Course
Many courses would do well to have four holes as good as the standouts here along with intriguing greens on all 9 holes. In addition to great green sites and JH Taylor mounding the turf is keen and firm, just as you would expect from a proper heathland.
The course is laid out as three loops of nine returning to the clubhouse. After playing all 9 holes, we returned for two more loops of 7 through 9. Such is the beauty of the efficient routing on just 46 acres! Despite being compact, on-site there is a practice facility with exciting proposed changes. There have also been suggestions of bunker work and tree work on the main course.
Flempton Golf Club Summary
Flempton Golf Club would be an ideal club to belong to if you were local. The ability to play a quick 9 holes in less than an hour or as little as 3 or 6 holes is a genuinely exciting prospect.
Only 15 minutes from Royal Worlington and Newmarket Golf Club it makes for an excellent bolt-on after 36 at Mildenhall or a quick 9 if you're making your way from Ipswich and Purdis Heath, Woodbridge, and Aldeburgh.
Read More
Flempton Golf Club

- Videos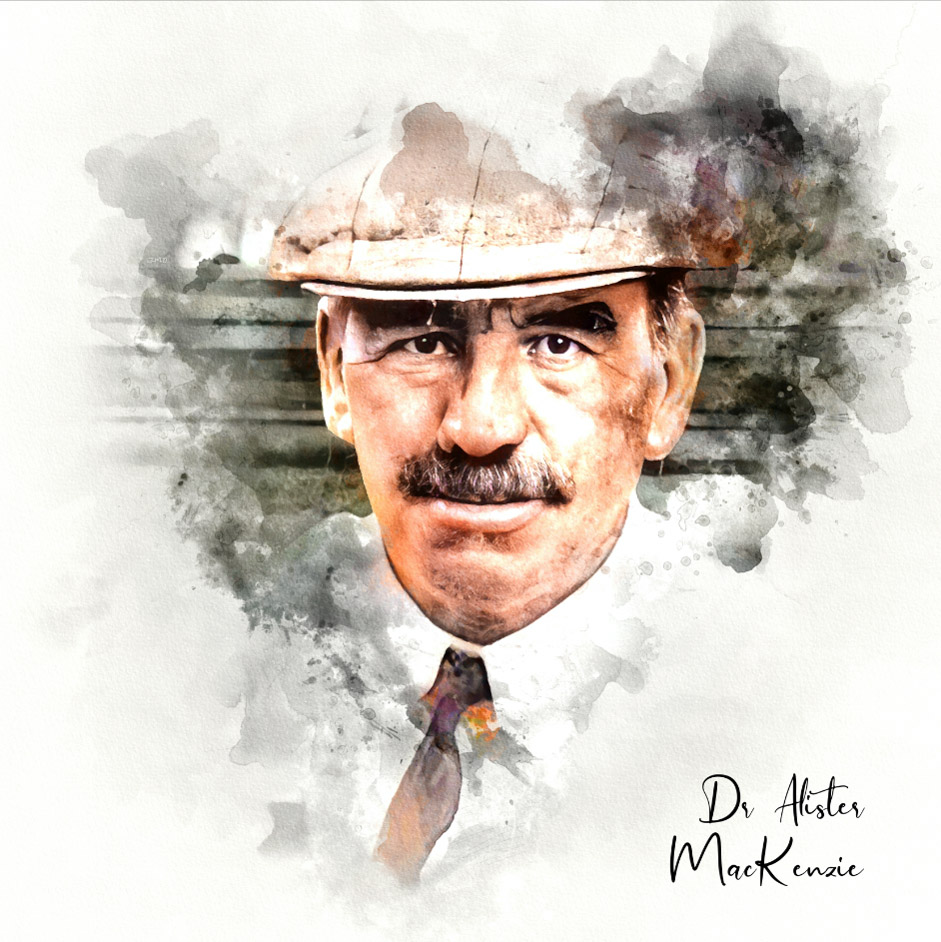 Featured Architect:
MacKenzie, Alister
As taken from his book, Golf Architecture, Alister MacKenzie felt the following were essential: The course, where possible, should be arranged in two loops of nine holes. There should be a large proportion of good two-shot holes and at least four one-shot holes. There should be little walking between...
View Profile