Ferndown Golf Club

Dorset, BH22 8BU, England
Overview
The club was laid out by Harold Hilton in 1913. Mr. Hilton was Open Champion in 1892 and 1897. He later won the US and British Amateur Championships in 1911.
The Hennessey Cup was hosted here in 1982 & 1984. The club has also hosted Open Qualifying from 2008-12 and will again from 2021-25.
The late Peter Alliss is Ferndown's most famous son. His father was also a professional here for more than 25 years.
Course Review

(Click to reveal)

Golf Course Review

Ferndown Golf Club is home to one of the best golf courses in all of Dorset and the southwest of England. A very popular club where membership is always in high demand, it is a perfect members club where there is an intangible that you find at clubs like Woking and West Sussex.
Ferndown Golf Club Before WW1
The club began as a private members club and dates to 1913. Despite its name, the land was heather laden and pine treed. Golf Illustrated commented that Harry Colt, Harold Hilton, and Willie Park Jr reported favorably on the gently undulating parcel of moorland.
Harold Hilton took the lead in the design and layout of the course and it opened for play in the spring of 1914. The initial cost of the clubhouse and course was £10,000. Sadly, WW1 put an end to the idea of a high-end private golf club.
Post War Re-Opening
Following the war, another company bought the course and made a go of it. The course was reopened on May 21, 1921, but George Duncan and Abe Mitchell. It was reported that no expense was spared in getting the 6500 yard, 18 hole golf course back into working order. High praise was heaped upon it, comparing it with Sunningdale and Walton Heath. It should be noted that Harold Hilton, the golf course's original architect, was also the editor of Golf Illustrated…
Ferndown Golf Club Today
The Ferndown Golf Club now has 27 holes. The Hilton designed 18 hole course known as the Old Course. The 9 hole Aliss Course was not designed by Peter Alliss as the name suggests. Rather, it was designed by Hamilton Stutt in 1969. The 9 hole course has multiple teeing grounds which allow for 18 different starting points. Stutt was the golf course builder and associate of Mackenzie Ross, most famous for Turnberry. As well, longtime golf course manager at Sunningdale, Murray Long, has taken the reigns at Ferndown.
Read More
Ferndown Golf Club

- Videos




Ferndown Golf Club Introductory Video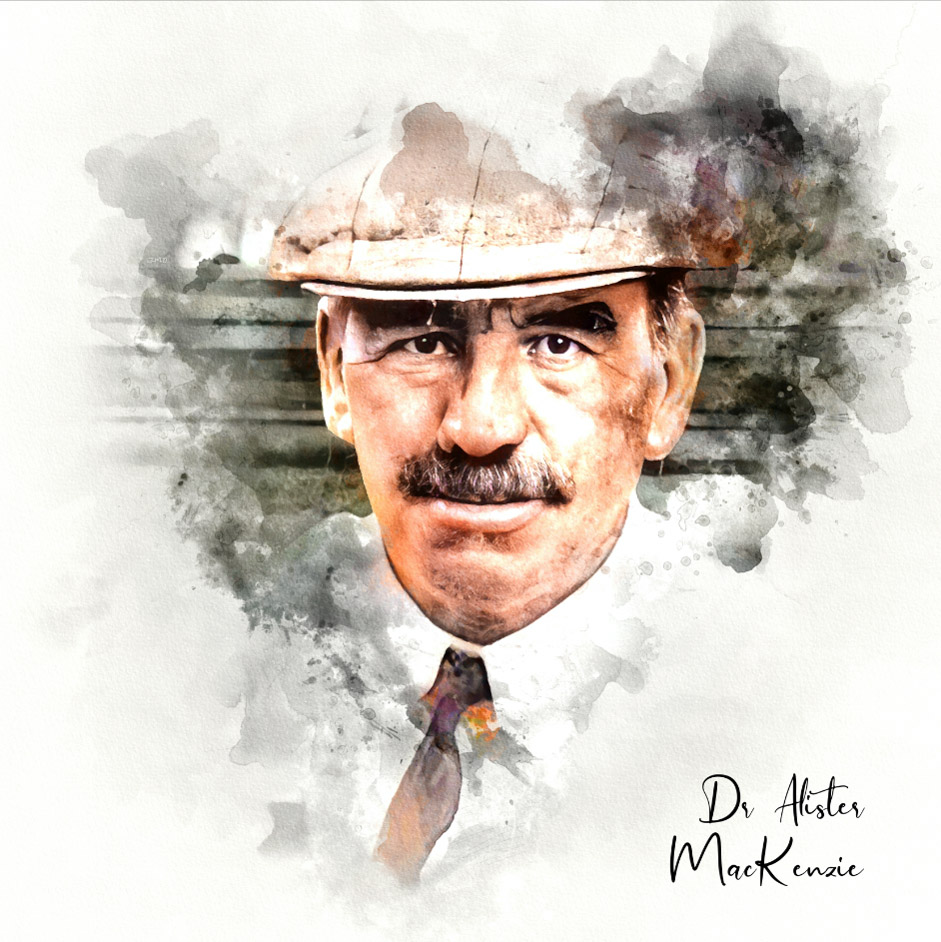 Featured Architect:
MacKenzie, Alister
As taken from his book, Golf Architecture, Alister MacKenzie felt the following were essential: The course, where possible, should be arranged in two loops of nine holes. There should be a large proportion of good two-shot holes and at least four one-shot holes. There should be little walking between...
View Profile