Fairhaven Golf Club

Lancashire, FY8 4JU, England
Overview
The club logo is a pheasant. Curiously, pheasant shooting was the sport of choice before golf was played here. A former professional took an interest in the fowl and fostered a more amicable relationship with them since the early days.
The club has been used as an Open Qualifying venue when The Open is at nearby Royal Lytham & St Annes.
Justin Leonard owns the course record with a 64!
Course Review

(Click to reveal)

Golf Course Review

Fairhaven Golf Club is located in Lytham St Annes, Lancashire, south of Blackpool and east of its famous neighbour, Royal Lytham & St Annes Golf Club.
Architectural History at Fairhaven Golf Club
Golf was played one-half mile down away from 1892 on a course then known as Fairhaven Lake. It was a 12 hole affair and was home to the Fairhaven Golf Club from 1895 to 1924.
In 1924, the club moved to its current location. JA Steer and James Braid added character to a flattish site in the form of hills, hollows, and bunkers. There are urban legends of a bunker for every day of the year but in fact, there are only 118. The course received a little upgrade in 1931 when JA Steer returned to raise it to a 'Championship' caliber.
It would next be Dave Thomas who would alter the course in 1977. Bunker profiles were raised, greens were reshaped, pines were planted along with rhododendrons. Donald Steel has thus far had the final word on the bunkering and minor improvements since 2003.
Fairhaven GC Summary
Despite being inland, the course has a 'linksy' feel to it and the reverted bunkers throughout do much to reinforce this notion. With five par 5's, Fairhaven Golf Club offers chances to score. Additionally, despite penal bunkering, it can yield opportunities for birdie or better.
Fairhaven Golf Club Photography
Read More
Fairhaven Golf Club

- Videos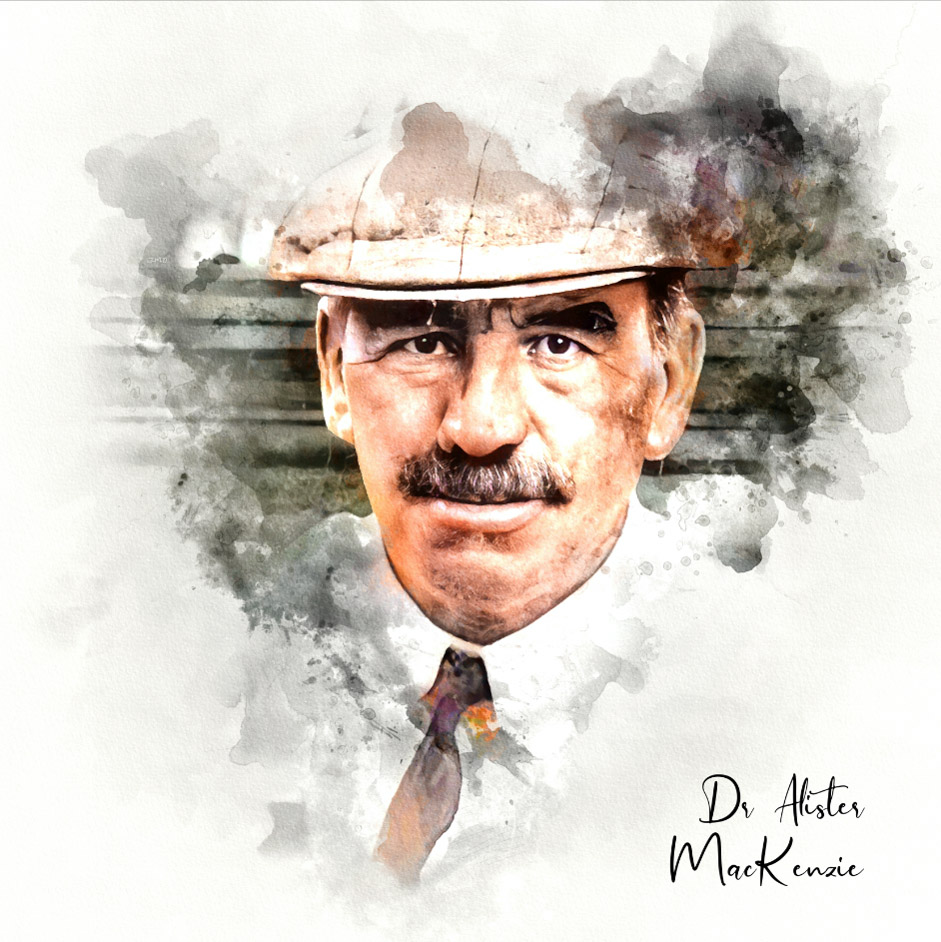 Featured Architect:
MacKenzie, Alister
As taken from his book, Golf Architecture, Alister MacKenzie felt the following were essential: The course, where possible, should be arranged in two loops of nine holes. There should be a large proportion of good two-shot holes and at least four one-shot holes. There should be little walking between...
View Profile