County Louth Golf Club

County Louth, A92 HK03, Ireland
Overview
This is strategic minimalism at its best from the master, Tom Simspon, at the height of his powers.
The course is consistently ranked in the Top 10 in all of Ireland.
Donald Steel called it a 'glittering example of the architectural genius of Tom Simpson.'
Course Review

(Click to reveal)

Golf Course Review

County Louth Golf Club, or Baltray, was founded in the early 1890s and opened for play in 1892. Later the course was altered to a plan devised by the landlord, N Halligan. It wasn't until 1938 that Tom Simpson and Molly Gourlay made it what it is today. Located north of Dublin on the Boyne River mouth, some foolishly pass it by whilst traveling from Portmarnock to Newcastle.
Modern Day Acclaim for Baltray
Frank Pennink described the course as 'natural, unspoiled, seaside territory with towering sandhills, murderous rough and a rating of long holes… All of this does not mean that there is anything menacing about Baltray – far from it, for many have fallen under its charms from all categories of golfers.'
Tom Doak calls it a 'wonderful links with a minimalist ethos.' He highlights the 5th and 7th as some of the most demanding one-shot holes in all of Ireland.
Tom Simpson & County Louth Golf Club
Even today, Tom Simpson's design characteristics are still clearly seen. The routing is triangular, with only the 12th and 13th and later the 17th and 18th orientated in remotely the same direction. Tom Simpson also felt that fairway bunkers were unnecessary if there be bold contours, natural hazards and the greens and surrounds were properly situated… he introduced only 50 bunkers on the course.
County Louth Golf Club Photography
Purchase Kevin Murray's County Louth Golf Club Photography.
County Louth Golf Club Reviews
Read More

County Louth Golf Club

- Videos




See the County Louth Golf Club Baltray Promo Video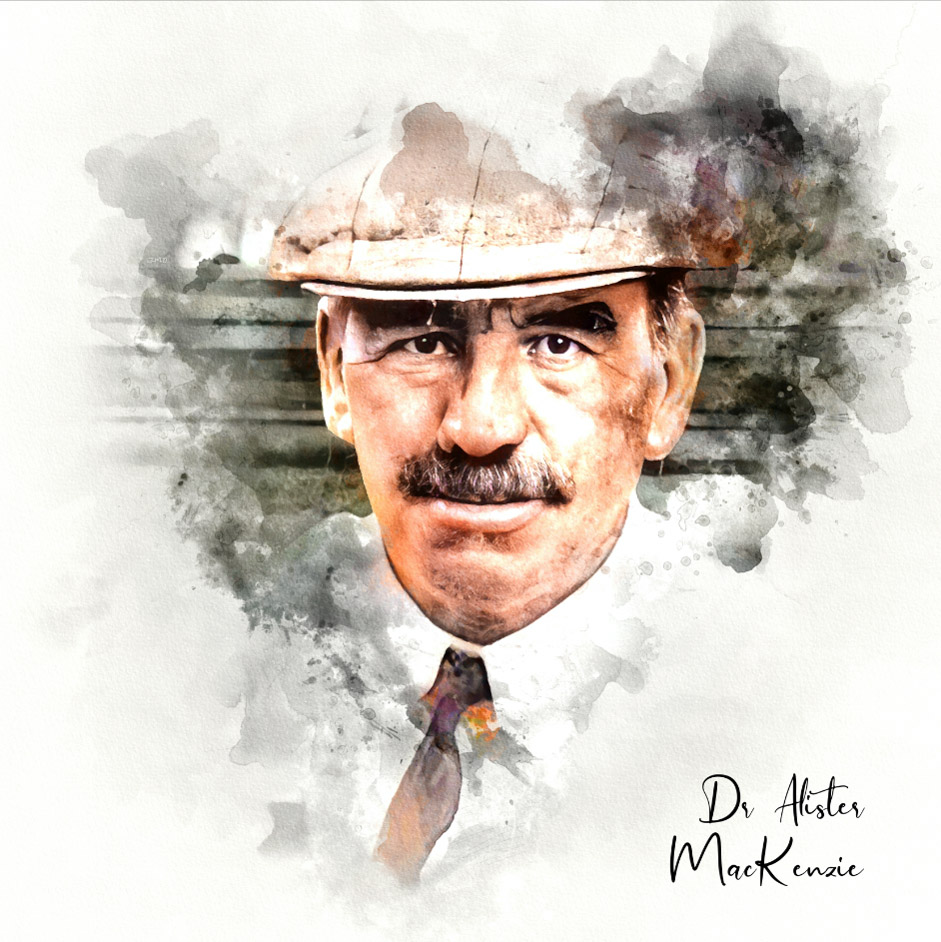 Featured Architect:
MacKenzie, Alister
As taken from his book, Golf Architecture, Alister MacKenzie felt the following were essential: The course, where possible, should be arranged in two loops of nine holes. There should be a large proportion of good two-shot holes and at least four one-shot holes. There should be little walking between...
View Profile