Church Stretton Golf Club

Shropshire, SY6 6JH, England
Overview
Sat in the Shropshire Hills, Church Stretton Golf Club is the definition of a hidden gem that has gained cult-like status. The course was recently awarded a spot in the world's top 25 courses under 6,000 yards. It certainly qualifies as it barely makes 5,000 yards! Here, "Sheep cut the grass and Mother Nature waters the fairways." - Sean Arble
Course Review

(Click to reveal)

Golf Course Review

Church Stretton Golf Club is cut from the same cloth as another nearby course in Kington. Pure golf in its most rugged form – bliss!
Church Stretton Golf Club Early History
Church Stretton Golf Club was laid out in 1897 becoming Shrophsire's fourth golf course and instantly its best. The course was opened by JH Taylor and Harry Vardon. The President was Lord of the Manor, Mr. Benson. The Captain, Sir Robert Head. The Professional was William Buckle and Green Keeper Mr. J Speake. The Honourary Secretary was Mr. Ernest Evans and Club Secretay, Mr. William Sherratt.
By 1902, there were 11 holes to play and funds were being accumulated to add the remaining 7 holes. Even then, only three of the 11 holes exceeded 300 yards.
Current Golf Course
The theme of the course is uphill, downhill, and sideways. The course is routed to be walkable but there is still climbing to be done. No one would ever say it is great golf but with Victorian remnants and boisterous slopes, it certainly is fun.
It is also a rule breaker. Some recommend not beginning with a one-shot hole… how about opening with 3!? In fact, 4 of the first 5 holes are par 3's at Church Stretton Golf Club! Perhaps another rule is broken when it all ends with another one-shot hole.
Read Church Stretton GC Reviews
Read More
Church Stretton Golf Club

- Videos




See Church Stretton GC From Above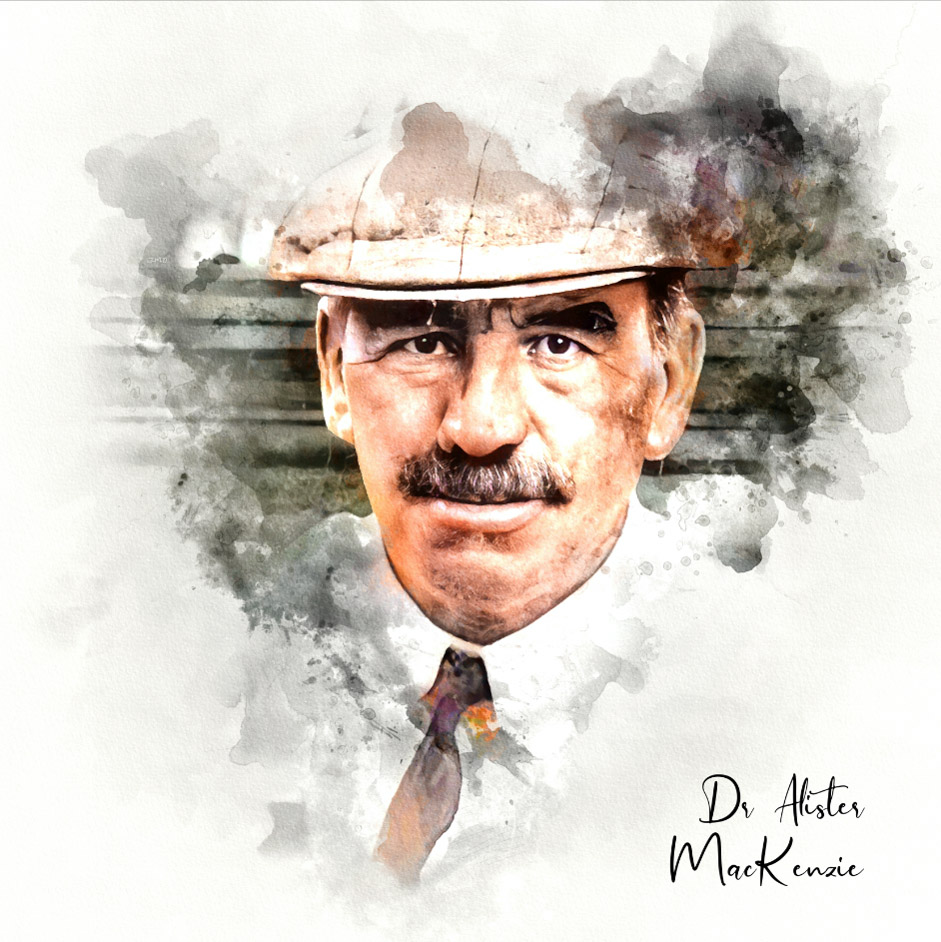 Featured Architect:
MacKenzie, Alister
As taken from his book, Golf Architecture, Alister MacKenzie felt the following were essential: The course, where possible, should be arranged in two loops of nine holes. There should be a large proportion of good two-shot holes and at least four one-shot holes. There should be little walking between...
View Profile