Bull Bay Golf Club

Anglesey, LL68 9RY, Wales
Overview
The Bull Bay Golf Club is the most northerly golf course in Wales! It is also a rare Tom Simpson and Herbert Fowler collaboration with no artificial bunkers or greens when originally built.
Course Review

(Click to reveal)

Golf Course Review

Bull Bay Golf Club, located on the rugged North West Welsh coastline of Anglesey, nine holes were opened for play on August 16, 1913. Although it was planned to open the remaining 9 holes in 1914, plans to do so were put on hold due to WW1.
The proprietor was the Marquis of Anglesey who hoped golf along with tennis and bowling would attract visitors to the area. The Marquis had previously hired Herbert Fowler & Tom Simpson to layout another golf course on his land in Staffordshire, a stellar golf course known as Beau Desert!
Original Nine Holes at Bull Bay Golf Club
Upon opening, Bull Bay Golf Club was reported that not a single artificial bunker was constructed on the course. This was made possible due to the natural undulations and by using gorse to differentiate fairways. It wasn't just the bunkers that were natural – the green sites were completely natural with no turf being laid nor undulation made! The original nine measured 3000 yards and had two one-shot holes.
The development was also designed with residential housing as part of the overall scheme. Messrs Tubbs & Messer of Woking doing the work in conjunction with Fowler and Simpson.
In 1923, it was reported that Bull Bay Golf Club had been extended the links to 18 holes. Just two years later in 1925, the golf course was purchased by the members.
Opening Day at Bull Bay GC
An inaugural match between James Braid and JH Taylor in the morning. It was noted in the press that the course proved to be quite difficult with the Open Champions posting scores of 83 & 87! This match was followed by a match between James Braid and Herbert Fowler vs. JH Taylor and Tom Simpson in the afternoon. Braid and Fowler took the match 3&2.
Post WW2 Changes to Bull Bay Golf Club
In 1962, a new clubhouse was built with funds acquired by selling 12 residential housing lots. The issue? Part of the course needed to be redesigned and some of Fowler and Simpson's original work was lost. In 1974, an oil pipeline was constructed affecting the 11th, 12th, and 13th holes. Perhaps providentially, on both occasions, the same part of the course was affected.
Read More
Bull Bay Golf Club

- Videos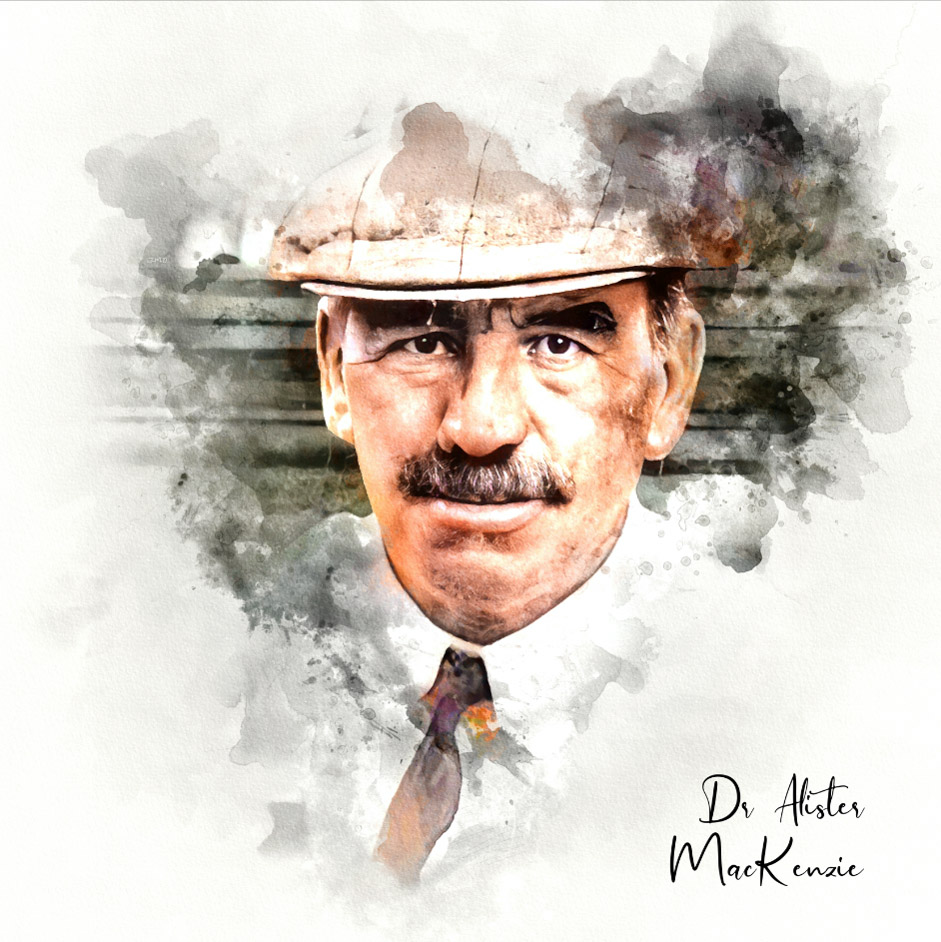 Featured Architect:
MacKenzie, Alister
As taken from his book, Golf Architecture, Alister MacKenzie felt the following were essential: The course, where possible, should be arranged in two loops of nine holes. There should be a large proportion of good two-shot holes and at least four one-shot holes. There should be little walking between...
View Profile