Bude & North Cornwall Golf Club

Cornwall, EX23 8DA, England
Overview
Don't take Bude & North Cornwall Golf Club too seriously and you'll enjoy yourself!
Recently, it was celebrated as one of Britain's Best Golf Courses Under £100!
Course Review

(Click to reveal)

Golf Course Review

Bude & North Cornwall Golf Club was founded in 1891. Initially, the club and course were strictly for members only with the local townsfolk on the outside looking in. In 1919, the artisan club known as Bude Town Golf Club was established and allowed locals access to the course but not the clubhouse. In 1949, the two clubs merged into a single club.
Bude & North Cornwall Course History
There is evidence to support the idea the course was laid out by prolific Victorian golf course architect, Tom Dunn. The original 9 hole course was being played in 1890. In 1891, the course was relaid and an 18 hole course was reportedly in play by September of 1892.
Major changes were undertaken from 1899 and put on display in 1902 with changes to 7 holes said to make the course unrecognisable from the original layout. It was reported in 1902 that considerable money had been spent on making the links 'first class'.The length of the course was 5,455 yards and had a bogey score of 82. There was an 18 hole men's course and a 9 hole ladies course said to be one of the best in the British Isles.
The Modern Bude & North Cornwall Golf Club
The current Bude & North Cornwall Golf Club course is as varied as any you'll find. There are highs and lows on every level with small greens, uneven stances on rolling land, and tumultuous greens.
Bude & North Cornwall Golf Club is a throwback to simpler times and rudimentary golf course architecture. This is not a criticism but actually, the reason to come!
Bude & North Cornwall GC Reviews
Read More
Bude & North Cornwall Golf Club

- Videos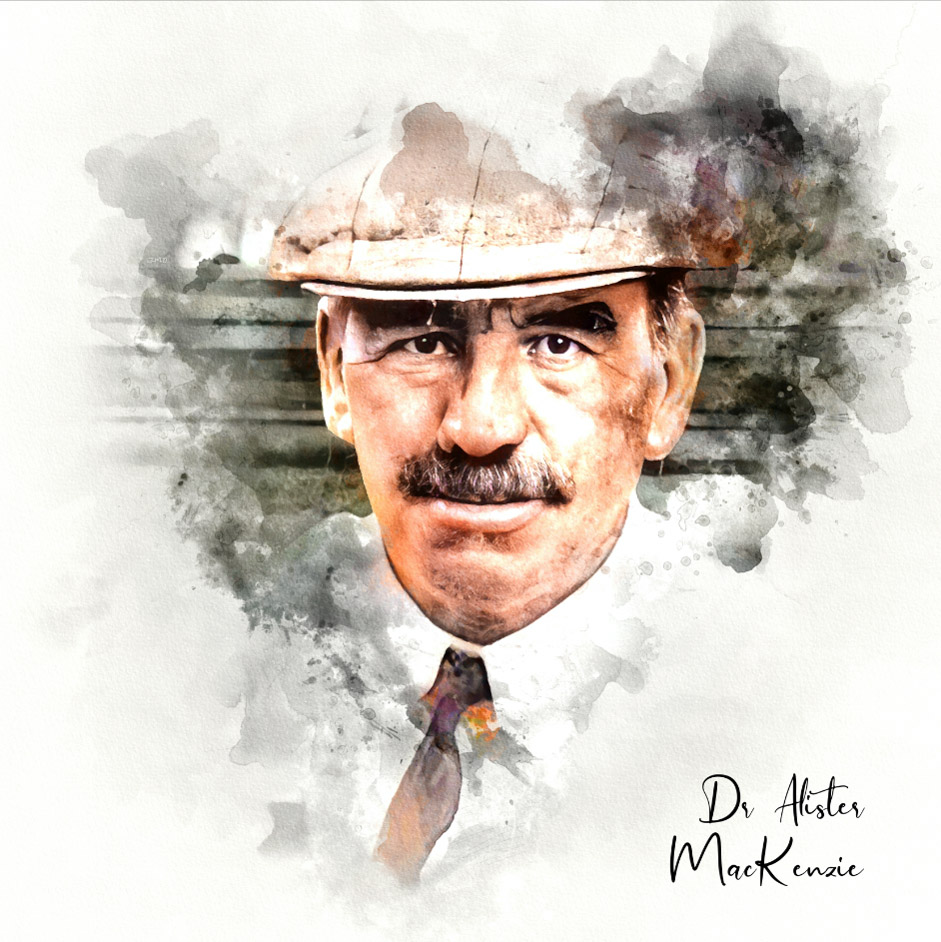 Featured Architect:
MacKenzie, Alister
As taken from his book, Golf Architecture, Alister MacKenzie felt the following were essential: The course, where possible, should be arranged in two loops of nine holes. There should be a large proportion of good two-shot holes and at least four one-shot holes. There should be little walking between...
View Profile