Berkhamsted Golf Club

Hertfordshire, HP4 2QB, England
Overview
Berkhamsted Golf Club was a heathland at one point with very little tree cover. Today, if you didn't know better you would take it for a parkland course with wide playing corridors. Tree management must be a priority for the club in order to preserve or slow the loss of its heathland character.
The original 9 hole course dates back to 1890 with Willie Park Jr advising. Later in about 1910, Harry Colt extended it to 18 holes. In 1926, James Braid redesigned 7 of the holes.
What makes Berkhamsted Golf Club unique is the fact there are no bunkers... with the exception of the practice bunker.
Course Review

(Click to reveal)

Golf Course Review

Berkhamsted Golf Club is of modest length but plays longer, measuring only 6700 yards from the tips. With the exception of the 155 yard 11th hole, the other 3 one-shot holes are near enough 200 yards apiece. The three-shot holes average 545 yards. The shortest two-shot hole is 352 yards and the longest is 458 yards. The only consolation is the turf is kept firm and fast. The nines have recently been swapped with a testing 192-yard par 3 now used to open.
From the tee, shots can be quite intimidating with forced carries over rough ground, shrubs, and gorse. The green sites themselves are small and flattish. With a handful of exceptions, they move imperceptibly. What Berkhamsted Golf Club lacks in bunkers it makes up for in mounding, with a theme of wing mounds at the entrance to greens as opposed to bunkers.
Berkhamsted Golf Club Routing
The routing at Berkhamsted Golf Club is clever and fits into 3 triangular tracts of land bisected by 3 roads. Only on the 18th do you need to play over the road. What is not so obvious to the first-timer is Grim's Dyke. An ancient road, it is a constant feature and comes into play on numerous holes. You play over it on the approach to the 2nd green before teeing off over it on the 3rd. It then comes directly into play on the 6th, 9th, and 10th.
Berkhamsted's Presentation
There is a lot to like at Berkhamsted Golf Club. The pure, authentic golf is a test. The turf is a pleasure to play off of. Full of micro-undulations it is green in the troughs and bare on the peaks. Perfection. Forced carries and blind approaches over broken ground challenge the golfer. The use of the ancient road in numerous ways over multiple holes is genius.
There are carries off the tees, split fairways, and numerous blind approaches. Another nice feature is an absence of thick rough but a tightening of landing areas. The fairways are not irrigated and are block cut. Tees are hand-cut and green sites and surrounds are kept in great nick. With so much right at Berkhamsted Golf Club, it must be only a matter of time until the trees are removed and the heather regenerated.
Easy Gains at Berkhamsted?
If you're looking for bones to pick… Trees. The 2nd, 3rd, and 4th are very sound and not surprisingly they have an openness where the wind is still felt. Some opening up would do wonders. The approach on the 4th, the short 11th, the trees on the left of the 14th would be easy fruit to pick – to use a tree analogy. To feel the wind throughout the round and feel the course breathe would be welcomed by the purist. You can almost feel the course fighting to be the heathland it is and should be.
Lastly, variety in distance. Berkhamsted Golf Club is not overly long but it plays each yard of the 6700 on offer. Three of the par 3's are near enough 200 yards and includes only a single short hole. A longer par 3 could add some spice, require a different club, and ask a different question of the golfer.
Regarding par 4's, all of them play as two-shot holes. Even elite amateurs wouldn't dare go for any of the greens. Some of it comes from the inherent line of play and some from foliage. The temptation for the better player is to tempt fate and play with fire with multiple options on a short par 4 would be a different question that presently isn't asked.
Berkhamsted Golf Club Synopsis
All in all, golf at Berkhamsted is very good. If you like it firm, fast, testing, and a bit ragged around the edges – this is right up your street. It's pure golf on common land that stands up well to the modern game.
Berkhamsted Golf Club Reviews
Read More
Berkhamsted Golf Club

- Videos




Watch Cookie Jar Golf's Story of a Golf Club - Berkhamsted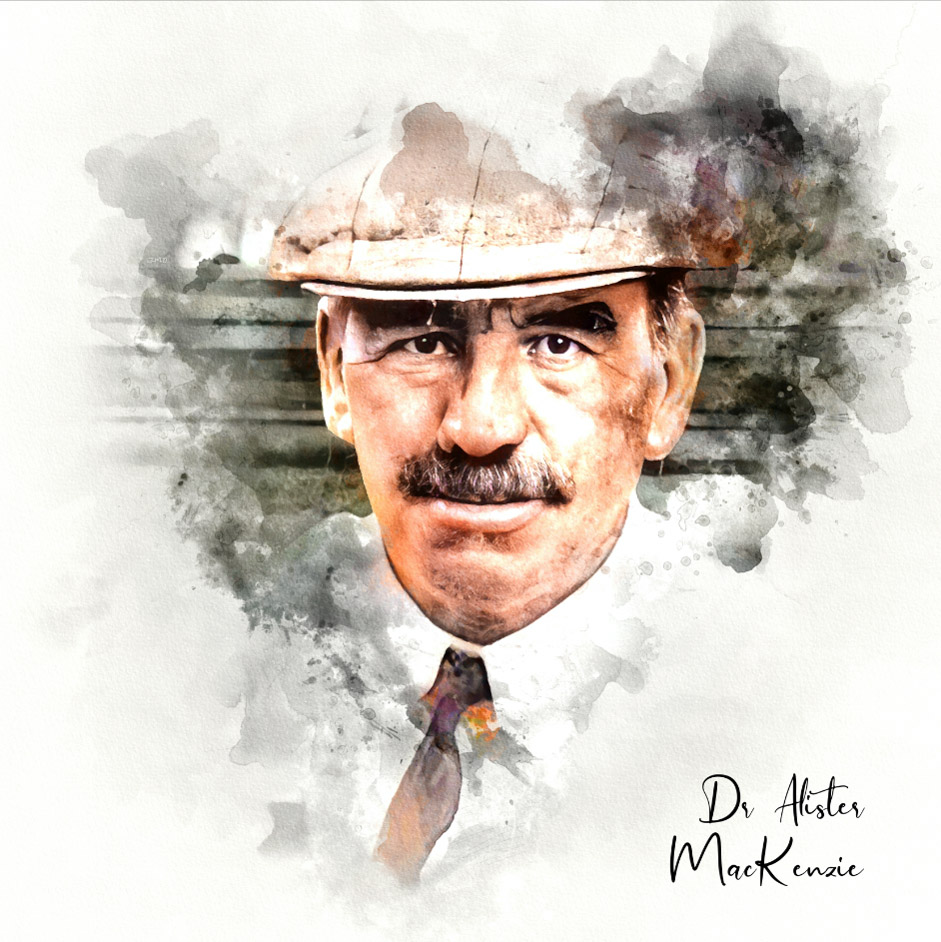 Featured Architect:
MacKenzie, Alister
As taken from his book, Golf Architecture, Alister MacKenzie felt the following were essential: The course, where possible, should be arranged in two loops of nine holes. There should be a large proportion of good two-shot holes and at least four one-shot holes. There should be little walking between...
View Profile