Ballybunion Golf Club

County Kerry, V31 RX37, Ireland
Overview
The routing uses the dunes-land to create triangles and variable wind conditions.
Wider fairways would seem to favour a longer hitter but greens need to be respected and played to the correct side in order to score.
Greenside touch can level the playing field.
Variety of the greens! They vary in size, shape, and preferred style of approach.
Tom Doak recommends golf architecture students pay special attention to green contouring and routing. Only The Old Course and Royal Dornoch notch up more Doak Scale 10's than Ballybunion's Old Course!
Course Review

(Click to reveal)

Golf Course Review

The Ballybunion Golf Club Old Course is found on the southwest coast of Ireland in County Kerry. Sat amongst some of the best sand dunes in golfdom, the course has expansive views of the Atlantic Ocean and should be on the bucket list of all golfers. This is links golf of the highest order, and for some in the know – only the OG Old Course (St Andrews), Royal Dornoch, and Royal County Down rank higher.
Ballybunion Golf Club Old Course History
Ballybunion Golf Club had its beginning in 1893 when it was described as a 'rabbit warren below the village.' It was revived in 1906 by Lionel Hewson who then laid out 9 holes before extending it to 18 holes in 1926.
The present-day iteration of the Ballybunion Golf Club Old Course is the handiwork of none other than Tom Simpson and Molly Gourlay and dates from 1937. The course existed before they arrived, but they made it what it is today. However, much of the routing was done by Fred Smith of Sutton's Seed Company in the 1920s.
Tom Simpson at Ballybunion Old Course
Tom Simpson's contributions at Ballybunion Golf Club Old Course are as follows:
Hole 1 Fairway Bunkers
2nd Green
4th Green
Hole 6
7th Green
8th Green
Hole 9
13th Green
Hole 16
Hole 17
Tom Watson at Ballybunion Old Course
It wasn't until the late 1960s that the Ballybunion Old Course started to gain acclaim. Then, in the early 1980s, Tom Watson made visits while transversing the Atlantic for The Open which put it on the golfing world's radar. When the Cashen Course was added in 1982, the hole numbering was changed to its current order.
Ballybunion Golf Club Cashen Course
The Ballybunion Golf Club Cashen Course boasts higher dunes, deeper valleys, and more undulating greens than the Old. The club describes it as more "irascible, spectacular, flirtatious, brutal, unforgiving and difficult to tame than the Old." It also candidly admits: 'In a strong wind, the Cashen links verges on being impossible – its dunes are higher, its valleys are deeper, its greens more undulating.' You won't find a more honest appraisal of one's own golf course than that.
It was built by Robert Trent Jones Sr as a way to woo American visitors. Routed among some of the largest dunes in golf, the greens are tiny and often need to be flown into rather than taking the traditional links ground assault. When the wind blows, as it often does on the Wild Atlantic Way, the Ballybunion Golf Club Cashen Course can live up to its billing as near enough unplayable.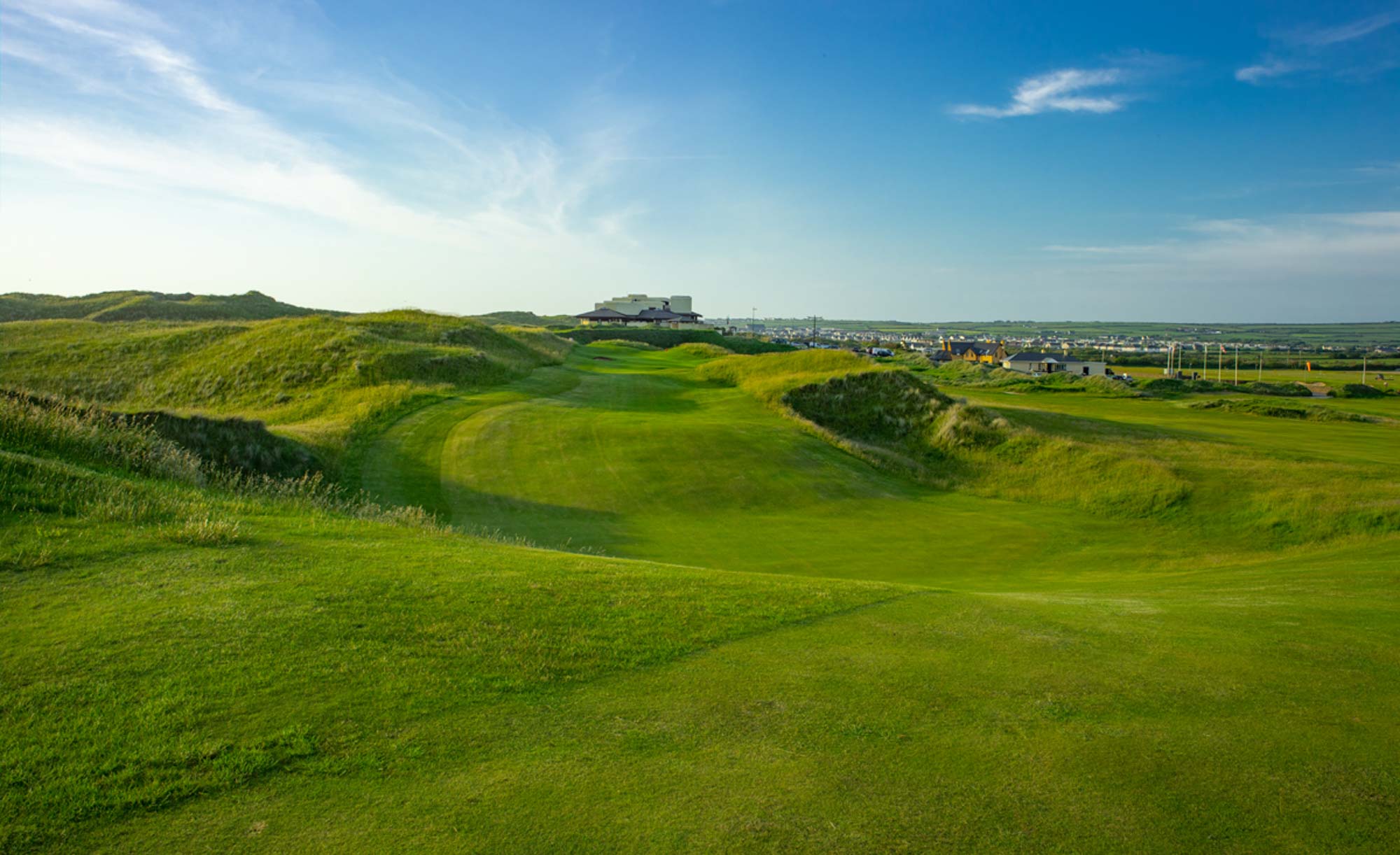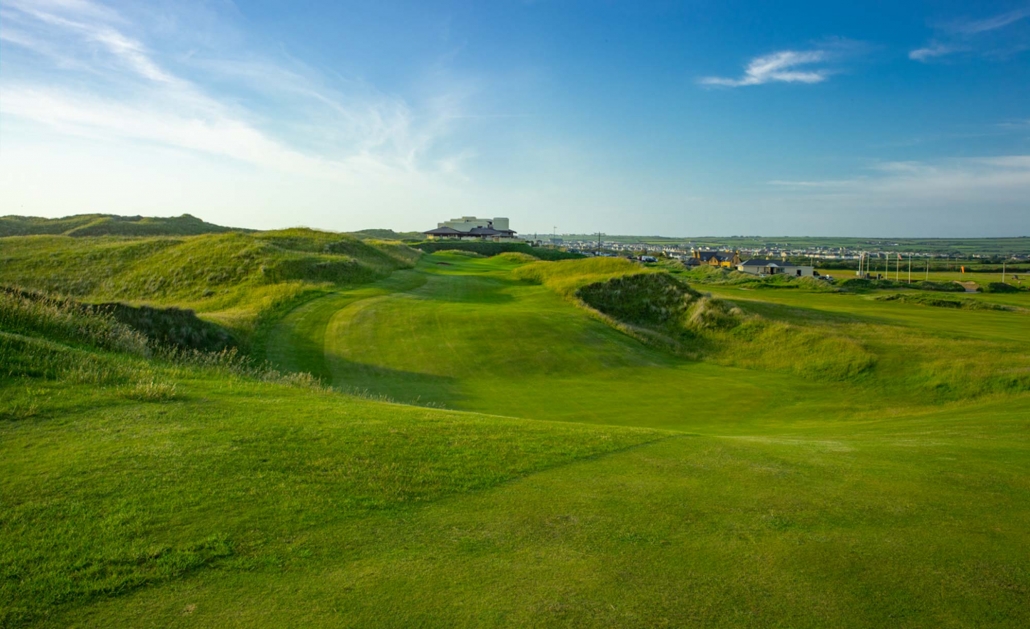 Ballybunion Golf Club Cashen Course Review
Read More


Ballybunion Golf Club

- Videos




Not convinced? You will be after watching this!
Watch NLU's Visit to Ballybunion Old Course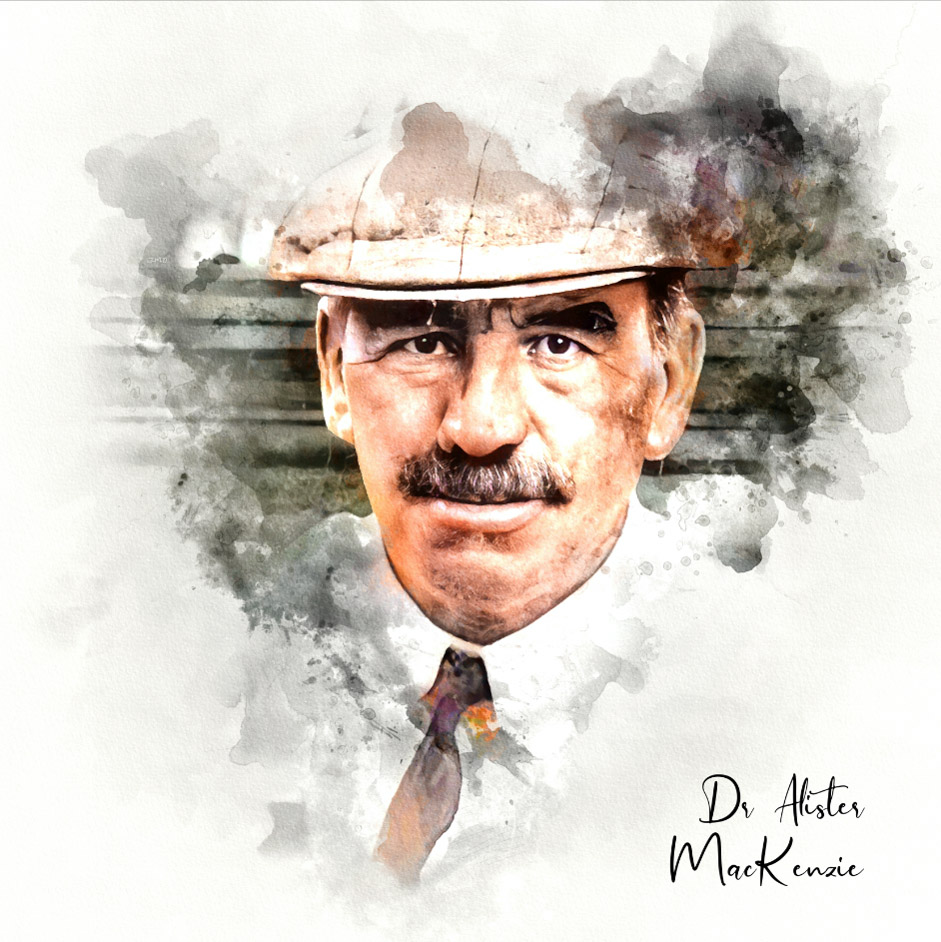 Featured Architect:
MacKenzie, Alister
As taken from his book, Golf Architecture, Alister MacKenzie felt the following were essential: The course, where possible, should be arranged in two loops of nine holes. There should be a large proportion of good two-shot holes and at least four one-shot holes. There should be little walking between...
View Profile