Raised in a rural farming and ranching community in the prairies of Saskatchewan, Canada, I was introduced to the game by my grandad and father. Both were never great golfers – golf was a diversion from the rigours of business during drought, BSE (mad cow disease) and recession. Europe was a world away and the prospect of travelling to the UK, let alone to play the greatest courses, was as much fantasy as any science fiction title. What was in the realm of possibility was finding a way to play what was considered the best golf right where I was…
Picking range balls and washing golf carts got me access to clubs at some of Western Canada's most well-known golf resorts that I could never have dreamt of paying to play. The white sand, lush, flat fairways, dyed man-made ponds, par 72, 7200-yards accented with a fountain on the par-5 18th were what I was told made for great golf. So great in fact, I got bored and walked away from the game. It all changed when I had my first taste of true links in Wales at Pennard… What are the 10 Lessons I've learnt since then?
1. Course Conditioning Isn't Everything
No one wants to play on a course that is neglected. However, for most modern golfers we are spoilt with regards to the condition of golf courses that we have grown accustomed to. For example, bunkers were once hazards in every sense of the word. Unraked and pot luck, you ventured near at your peril. Today, in the pursuit of perfect lies and uniformity, it could be argued that we have emasculated the game. Perhaps this is best seen by the reaction of some to brown spots on links land as opposed to verdant fairways of lush grass. Once you get past 'conditioning', you're well on your way to finding the pure and authentic side of golf which stirs the soul. Commonland courses are a perfect example of pure, authentic golf such as Minchinhampton Old.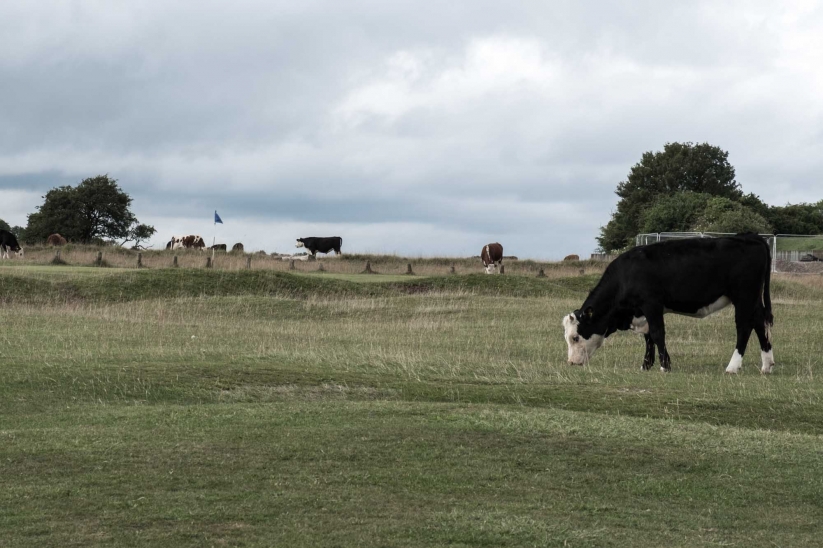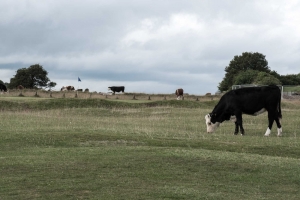 2. Interesting Greens > High Green Speeds
Stimp is a buzzword that is bounded around and most golfers are under the illusion that the higher the number the better… or so the story goes. I for one would rather have moderate speeds on interesting greens than lighting quick greens that are flattish. I would be remiss to say the worst combination is undoubtedly both slow and flat. If members want electric green speeds they may need to curtail possible pin positions that may offer more intrigue. I would gladly sacrifice speed upon the alter of interest and more strategic pins.  I am still left to wonder why anyone would want to three-putt 6 times a round?
3. Trees are a Blight
This is a contentious issue. Trees are amazing – they provide building materials and food, clean the air we breathe, store carbon, provide shelter and habitat for countless creatures. However, one thing they don't do is make golf better. In no way am I saying that trees don't belong in the game. Trees have their place if indigenous to the natural landscape, don't encroach upon play and are reserved for the background and not centre stage. If trees are not managed properly or naturally occurring they can spoil or damage the golf on offer – the very definition of blight. There are very few occasions where more trees would make golf better… I cannot think of a single example of where golf was enhanced by the blurring of the lines between an arboretum and a golf course. Further proof? How many trees can you recall from The Old Course?
4. Rough
Tight fairways and long rough may be the modus operandi for some major championships as a test of golf for the greatest players – but why would you want that for your Saturday fourball? Thick rough mixed with narrow fairways is the recipe for slow rounds and lost balls. That in itself should convince the average golfer of its merits or lack thereof… to say nothing of width, angles, variety and the resulting strategy.
5. Play Forward
Most of us would admit we are relatively hopeless golfers but somehow that doesn't stop many of us from deluding ourselves that we can catch lightning in a bottle not once but multiple times every time we play. Playing off the back tees and overswinging doesn't usually yield the best results. If you play forward, you'll probably play better, play faster and enjoy your golf more. Lest we forget of your playing partners and those behind you. The sub-6000-yard course is something of a new concept Stateside but options at quick, interesting golf abound here.
6. High Green Fees ≠ Great Golf
Most golf courses in the UK and Ireland provide excellent value for money. Arguing if some green fees are overpriced or not is a fool's errand. I will happily admit I've paid a spectacular amount to play one of the world's greatest public golf courses. Why? Because I felt it was worth it and it didn't disappoint. However, I've paid a pittance and enjoyed a fabulous experience. If anything, it's the middle ground where you can spend a healthy amount and walk off with a lesser experience than you paid for. Don't confuse cost with value… cost is what you pay and value is what you get.
7. If the pro's play here, it must be good…
Think again. It may be true that the best golfers do get to play some spectacular golf courses but tournament venues have been chosen on more than just the merits of the golf. Infrastructure is a major component in making a decision in addition to a plethora of other factors. The one exception to the rule is The Open. Perhaps no other tournament in the world has a better rota, current or former, than the jewel in the R&A's crown.
8. Forget Stroke Play – Try Matchplay
Because of the prevalence of stroke play many have never had the privilege to play golf in a different format. Armed with card and pencil it doesn't take very long for many of us to become proficient at making small boxes as opposed to perfecting circles. Further, rarely does a golf course yield to ones fumbling attempts at persuasion. These alternative formats can pit you not only against the course but also introduces an opponent and in some cases a teammate.
9. Ask Yourself Why
Playing golf is satisfying, understanding golf is gratifying. You no doubt have a favourite, but do you know why it is your muse? The answers are there… it just takes a little interest and to take the next step. We have a series of articles that break down holes of outstanding architectural merit – try the 4th at Woking. It may just help you look for those the rise above the rest at your own club.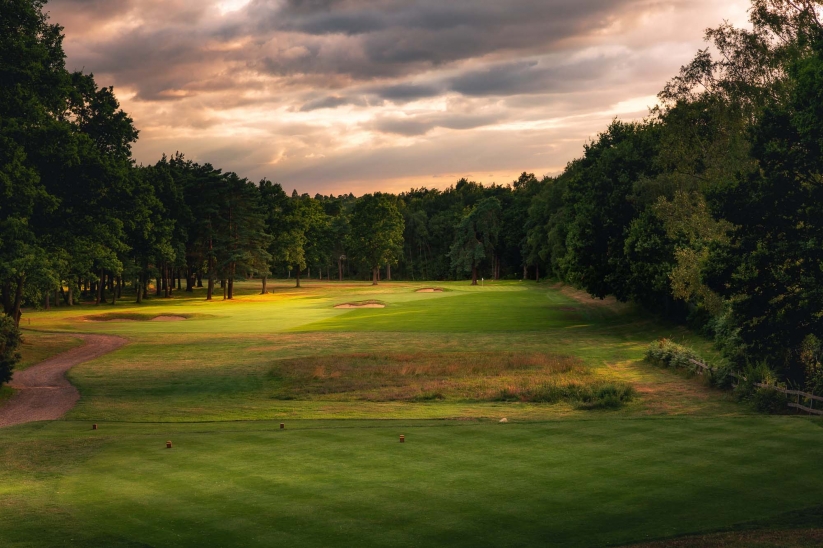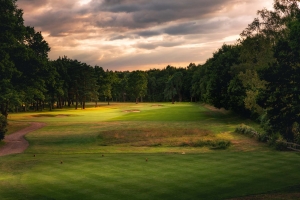 10. Read One Book
Golf course architecture isn't elitist but rather involves acquiring knowledge. For many of us, we may never know the intricacies of the industry but with a little knowledge, you can easily begin to appreciate it. Why not begin by reading our journal article on the best golf architecture books to see where to begin!
Conclusion
There is so much more to golf than 5-hour rounds in a golf buggy. I just had to travel halfway around the world to find it – these are the 10 Lessons I've learned (so far) from UK golf.
Photo Courtesy Jason Livy  @jasonlivyphotography