Evalu18 has always been about documenting my golf course architecture journey. I've been able to see, play, walk, and study some phenomenal golf. Sharing my experience will hopefully encourage you to see golf through more than a laser range finder with a card and pencil in your hand. Even when you're dew sweeping on your own with a Sunday bag, you're always playing against at least one other person… the one who laid out the course.
(Please note: Golf courses in the United Kingdom & Ireland (unless otherwise indicated) I've personally visited. Additionally, there are many golf courses not included here as my architectural awareness was not acute enough to appreciate them fully.)
3 Star Golf Courses
3 Stars Criteria – Truly exceptional on the world stage. Worth the journey to play on its own. Serves as the anchor of any golf trip or experience. You are richer for having played the course and consider it a truly elite experience that will punctuate your golf course oeuvre for life. If you played only this course on a single trip, it would be worth a long journey. Probably in the discussion for a Top 100 golf course in the world on most ranks. A Doak Scale of 9 or 10, this is the elite tier of world golf.
St Andrews Old Course – I feel TOC is the greatest golf course in the world from an architectural perspective. As such, I feel that it uniquely is above any rank or rating.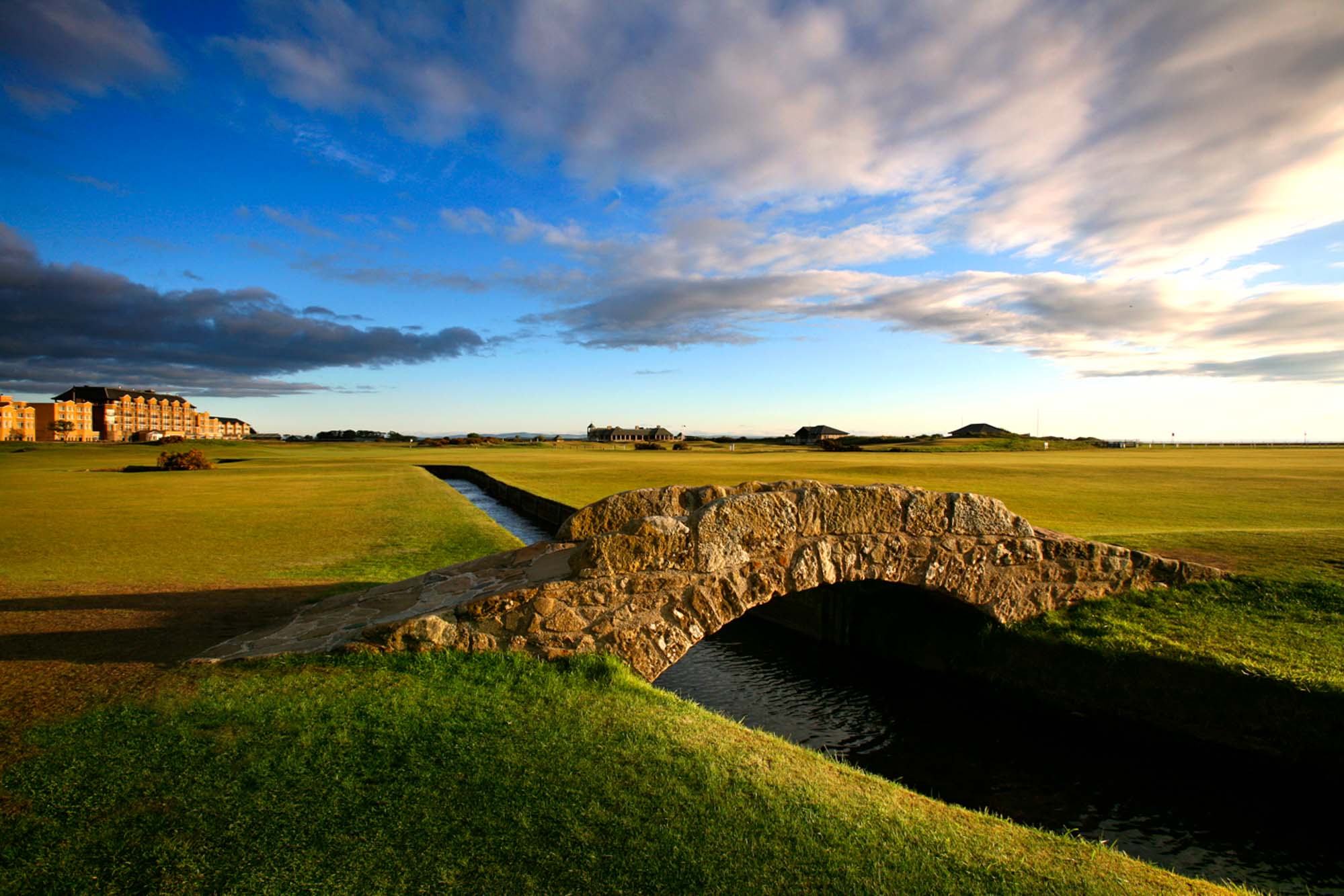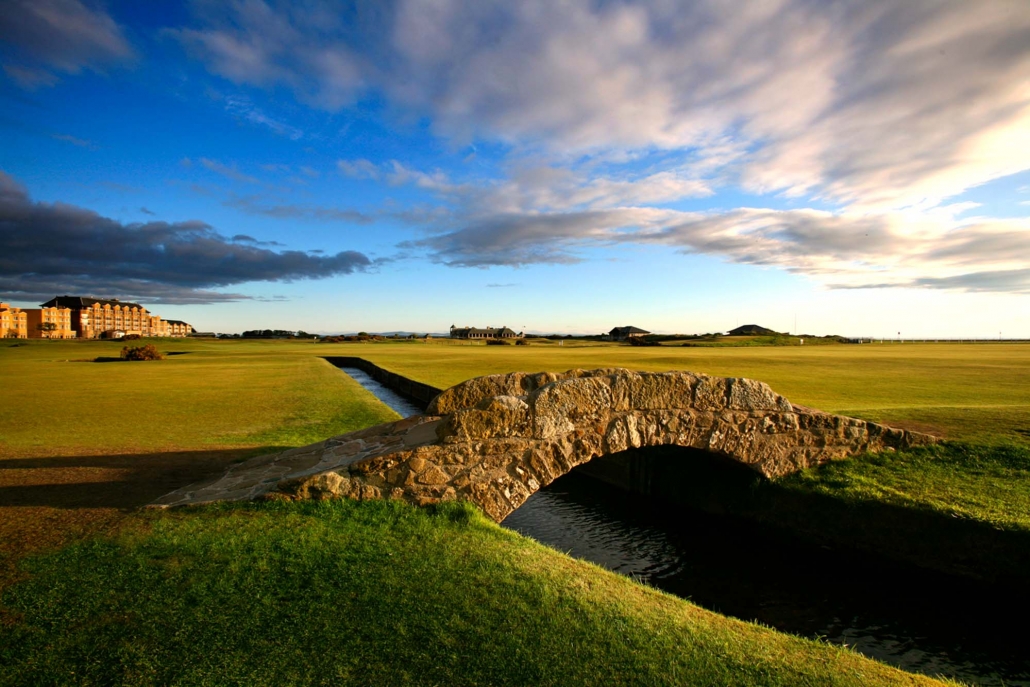 Augusta National (USA)
Banff Springs (Canada)
Carnoustie
Cruden Bay
Cypress Point (USA)
Kingston Heath (Australia)
Machrihanish
Muirfield
North Berwick
Pebble Beach (USA)
Prestwick
Royal Melbourne West (Australia)
Royal Dornoch
Royal Liverpool
Royal St George's
Royal Troon
St George's Hill
St Patrick's
Sunningdale Old
Sunningdale New
Swinley Forest
Tara Iti (New Zealand)
West Sussex
Woodhall Spa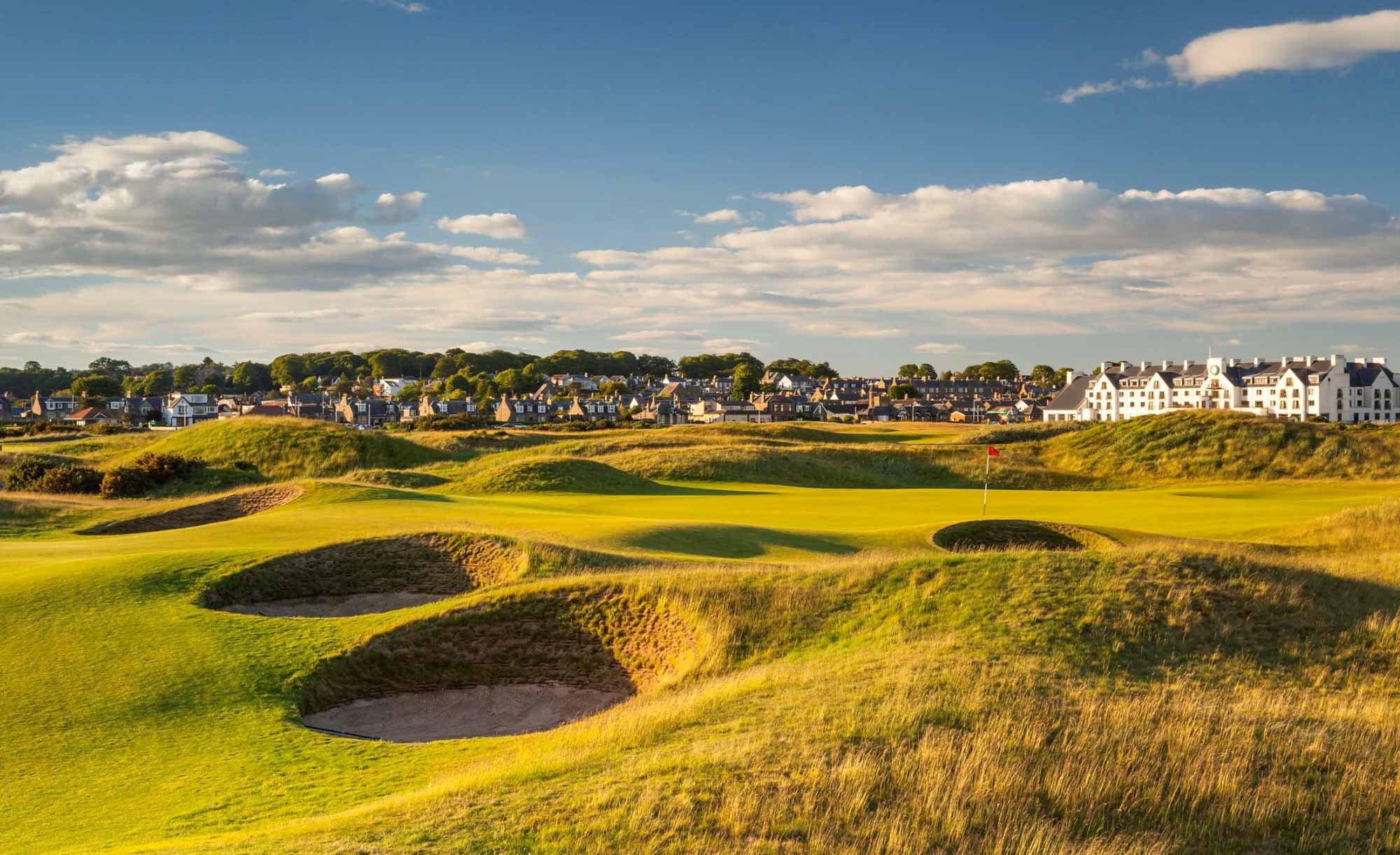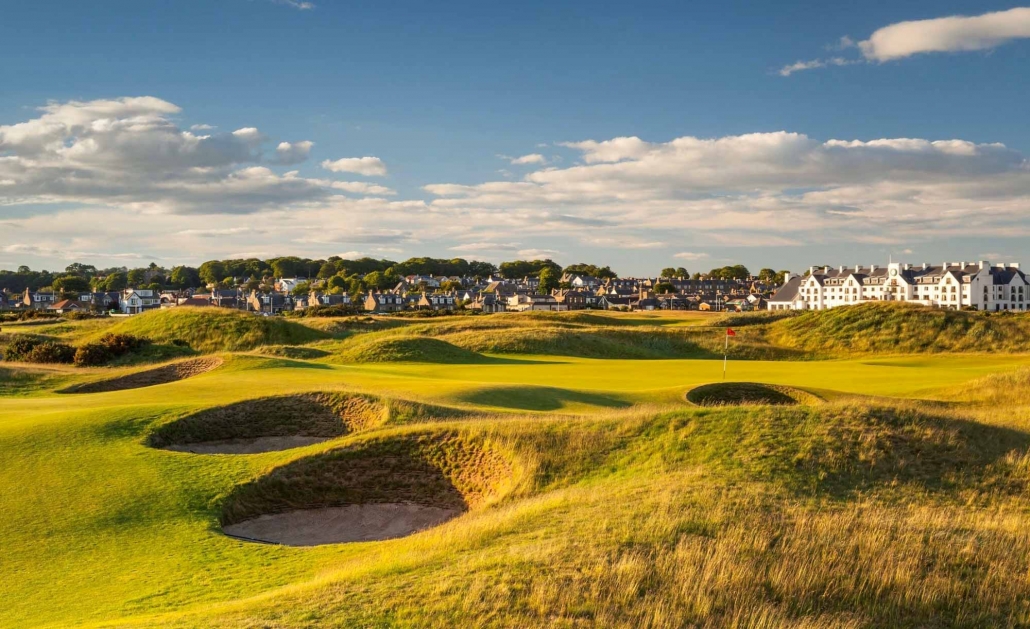 2 Star Golf Courses
2 Stars Criteria – Excellent, this is golf of the highest order. This is probably one of the very best golf courses in the area or country. Perhaps in GB&I, the courses found in the top percentile of the respective Top 100 lists of Wales, Ireland, Scotland, and England would be here. The highest caliber of this set is not far off from being one of the best in the world. A Doak Scale of 7, 8, or 9 depending on your preference.
Alwoodley
Askernish
Brora
Cape Kidnappers (New Zealand)
Carnegie Links – Skibo Castle
Ganton
Gleneagles Kings
Kingsbarns
Jasper Park Lodge (Canada)
Lahinch
Loch Lomond
New South Wales (Australia)
Pasatiempo
Peach Tree (USA)
Pennard
Royal Aberdeen
Royal Cinque Ports
Royal West Norfolk
St Enodoc
Te Arai North (New Zealand)
Te Arai South (New Zealand)
The Addington
The Berkshire Red & Blue
Trump International Scotland
Valley Club Montecito (USA)
Victoria (Australia)
Walton Heath Old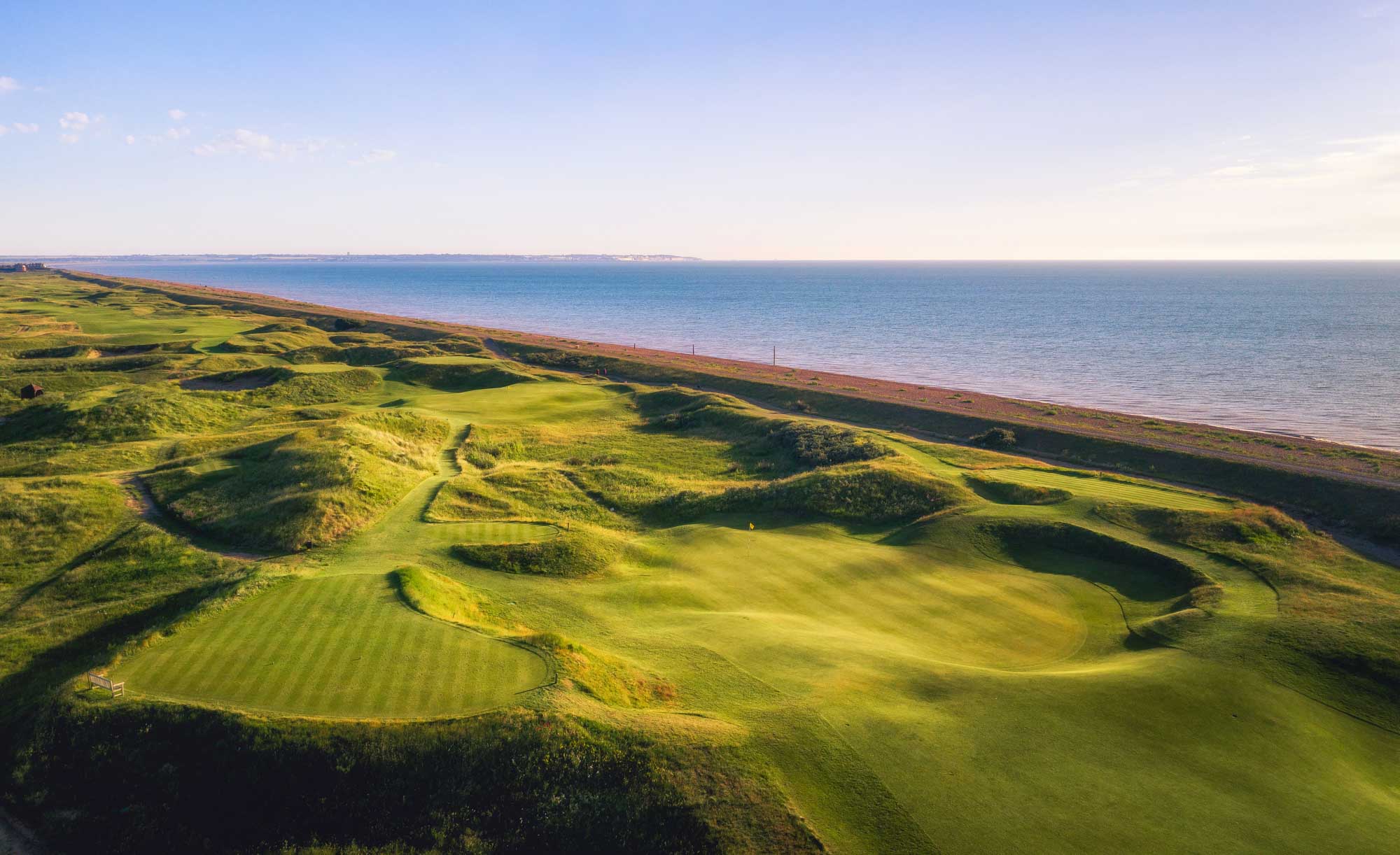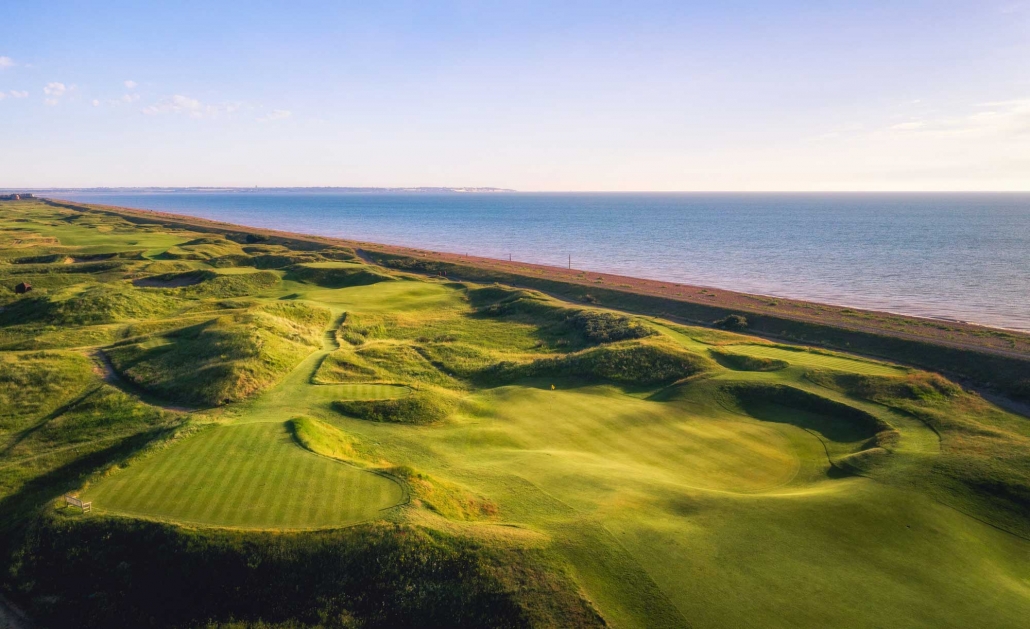 1 Star Golf Courses
1 Star – Very good golf that you would proudly play daily or consider being a member of the club. Amongst the better courses, you may just enjoy a round as much as a 2 Star depending on your own taste and preference. If it were a private club and you were invited to play, you'd take the day off work as you wouldn't want to miss the opportunity. A Doak Scale of 5, 6, or 7 depending on your preference.
Arrowtown (New Zealand)
Ashridge
Beau Desert
Blackwell
Broadstone
Burnham & Berrow
Carne
Cavendish
Dumbarnie
Durness
Gairloch
Hankley Common
Hayling
Hunstanton
Huntercombe
Iona
JCB
Knole Park
Liphook
Machrihanish Dunes
Minchinhampton Old
Painswick
Prestbury
Princes
New Zealand
Queenwood
Rosapenna – Old Tom Morris
Royal Dublin
Seacroft
Shiskine
St Andrews Castle
St Andrews Eden
St Andrews Jubilee
St Andrews Ladies' Putting Club
St Andrews New
Stoneham
Tandridge
The National – Gunnamatta (Australia)
Traigh
Trump International Doonbeg
Wallasey
Walton Heath New
Welshpool
Wentworth East
Wentworth West
West Hill
Western Gailes
Worplesdon
Woking
Yarra Yarra (Australia)
Yelverton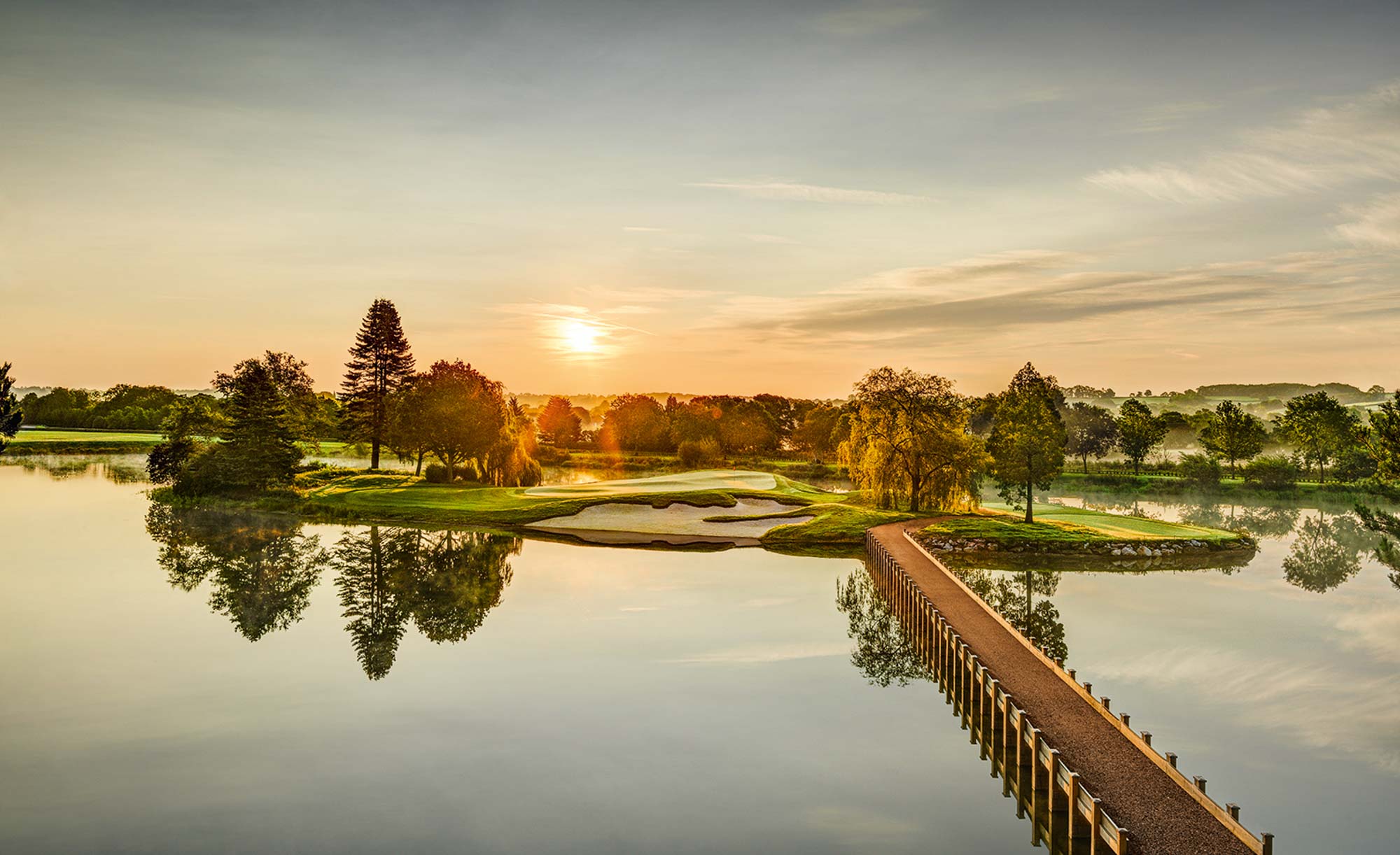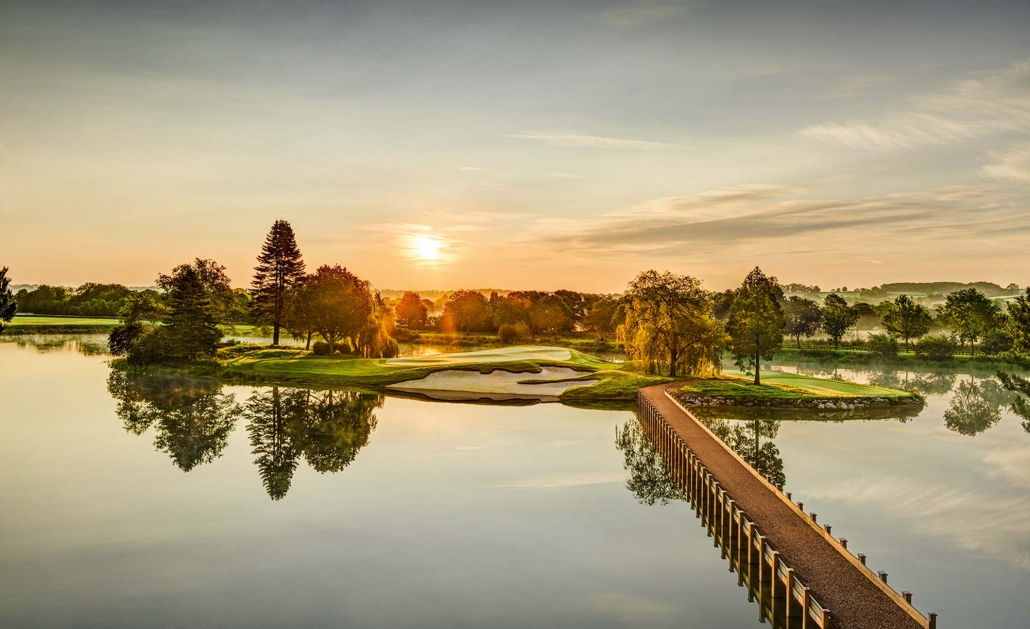 Worth a Visit
This is above-average golf. You won't travel here to see it specifically but if you're passing by and have a couple of hours, it's worth stopping for. If you miss it, you may have a tinge of regret from a missed opportunity but you won't lose sleep. It may be an experience (Brunstfield Short Course), a set of holes (par 3's at Coombe Hill), or even a single hole (8th at Fort Augustus). A Doak Scale of 4 or 5.
Anstruther
Barra
Berkhamsted
Bruntsfield Short Hole
Bull Bay
Carradale
Centurion
Connemara
Coombe Hill
Denham
Dunaverty
Dundonald Links
Enniscrone
Flempton
Fort Augustus
Haste Hill
Hockley
Isle of Harris
Isle of Purbeck
Moor Park West & High
Moortown
Mulranny
Musselburgh Links
North Foreland – Northcliffe
Perranporth
Reddish Vale
Reigate Heath
Rickmansworth
Rosapenna – Sandy Links
Royal Automobile Club
Silloth
Tobermory
Woburn (Dukes, Duchess, Marquess)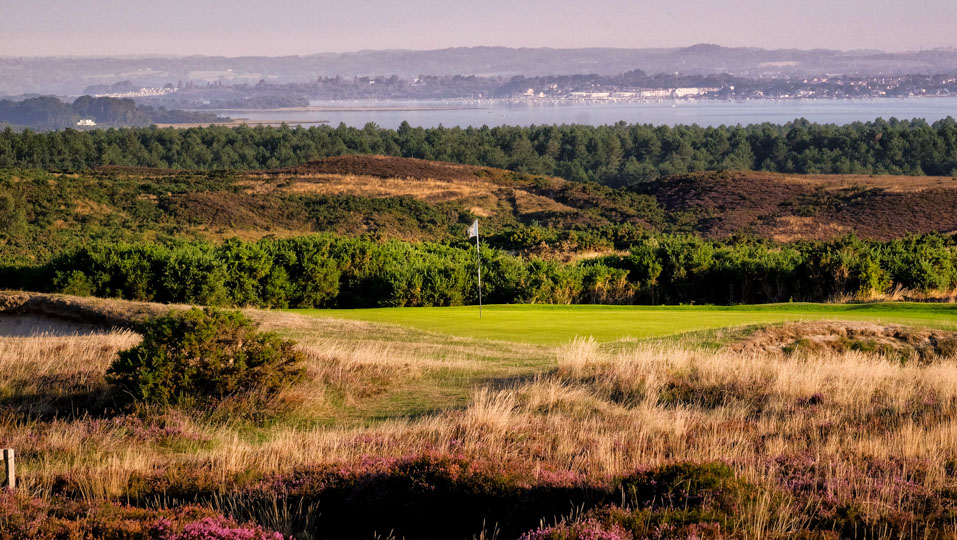 Courses I Must Visit (or Visit Again)
I would consider these essential visits to make to round out my GB&I architectural education. I am actively planning or will visit these in due course. If I visited the course in the past, it was to shoot a score rather than see it from an architectural point of view.
Ballybunnion Old
Carlow
Castle Stuart
County Louth
County Sligo
Fraserburgh
Gleneagles Queens
Gullane (1, 2, 3)
Hollinwell
Ipswich
Kingsbarns
Kington
Narin & Portnoo
North Berwick
Pennard
Portmarnock
Royal Ashdown Forest
Royal Birkdale
Royal County Down
Royal Dornoch
Royal Lytham & St Annes
Royal North Devon
Royal Porthcawl
Royal Portrush
Royal St David's
Rye
St Andrews New, Eden, & Jubilee
St Andrews Old Course
Trump Turnberry