To borrow an overused analogy, the first hole at Royal Cinque Ports Golf Club is a warm handshake. With the second, you feel a tightening of the grip. By the third, you're losing feeling in your hand and you've locked eyes with your amenable adversary. By the fifth, the fight is on and it's got the point one of you needs to give. The crescendo is the all or nothing, risk-reward par 4 6th. Hole 6 Royal Cinque Ports gives you the option to: Firstly, make a statement. Secondly, respectfully loosen the grip de-escalating the stakes. Thirdly, honourably capitulate whilst maintaining your dignity.
At First Glance
What is clear immediately from the tee is there are at least two options. Go for the green or lay up. Choosing a direct line to the green, successfully played it can yield an eagle, likely a birdie and at worst a par. Statement made.  The second option is to lay up and play this as a two-shot hole. Walk off with four and everybody's pride is left intact despite both parties each knowing there was a little left on the table. It is the age-old, time-tested, risk and reward par 4. However, it isn't quite that straightforward… and that's what makes this hole great.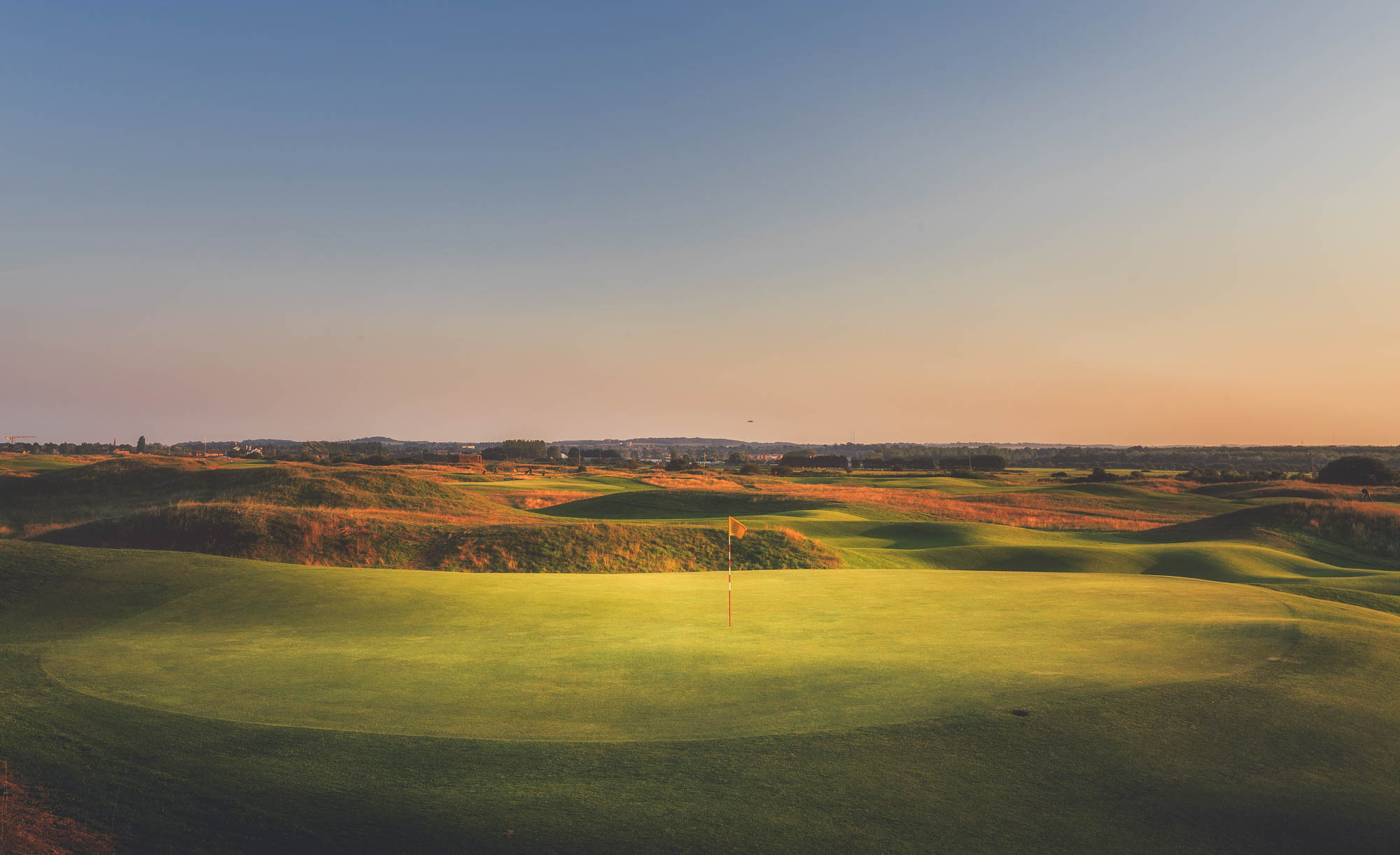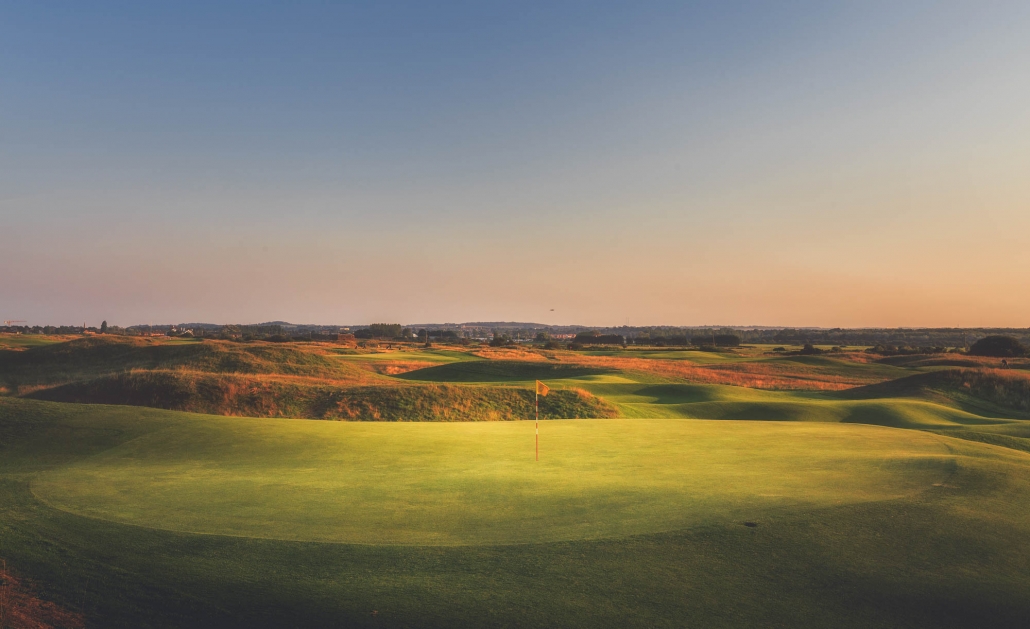 Upon Deeper Review
After playing the hole the first time you realise there are, in fact, three available options each with layers of character: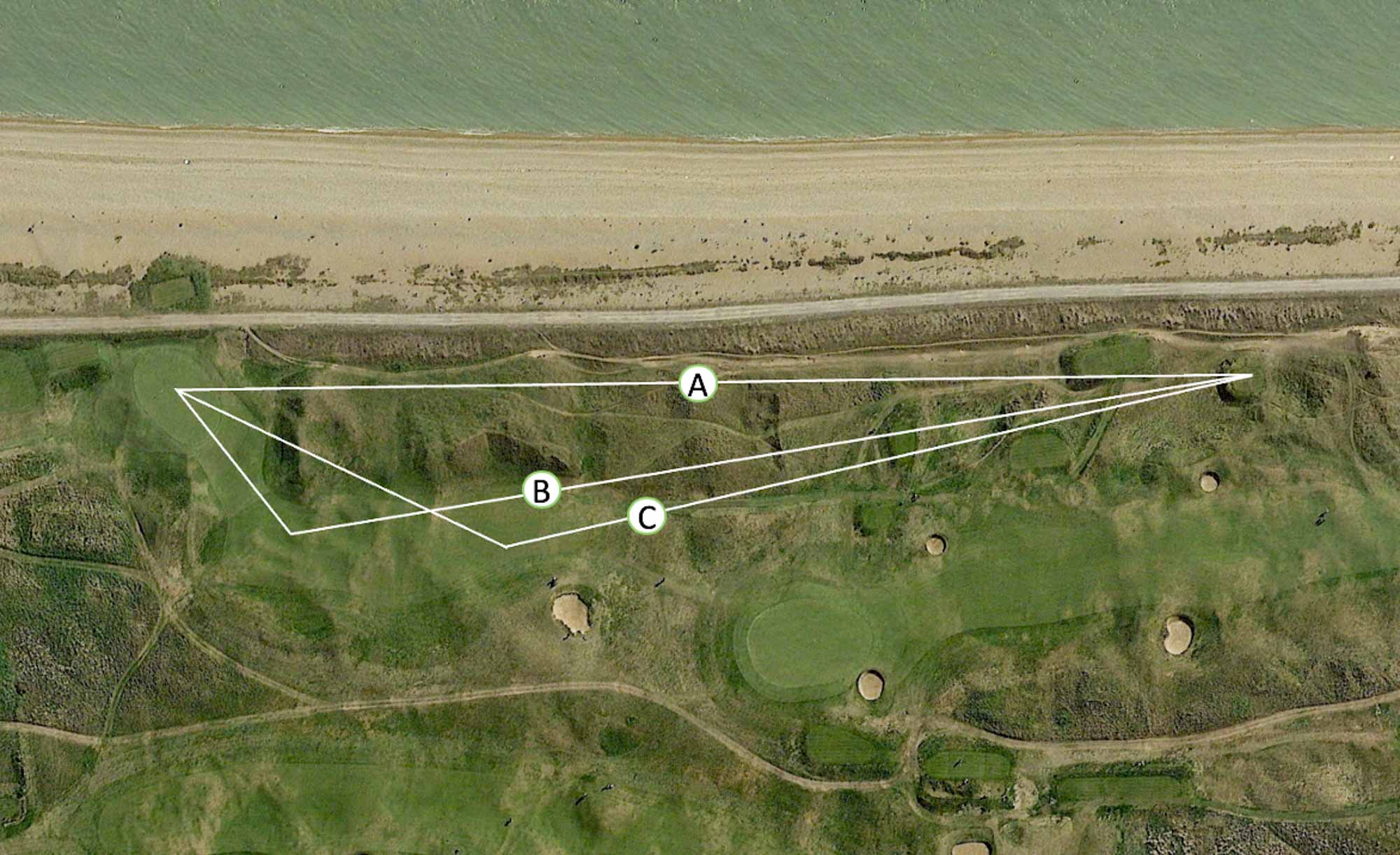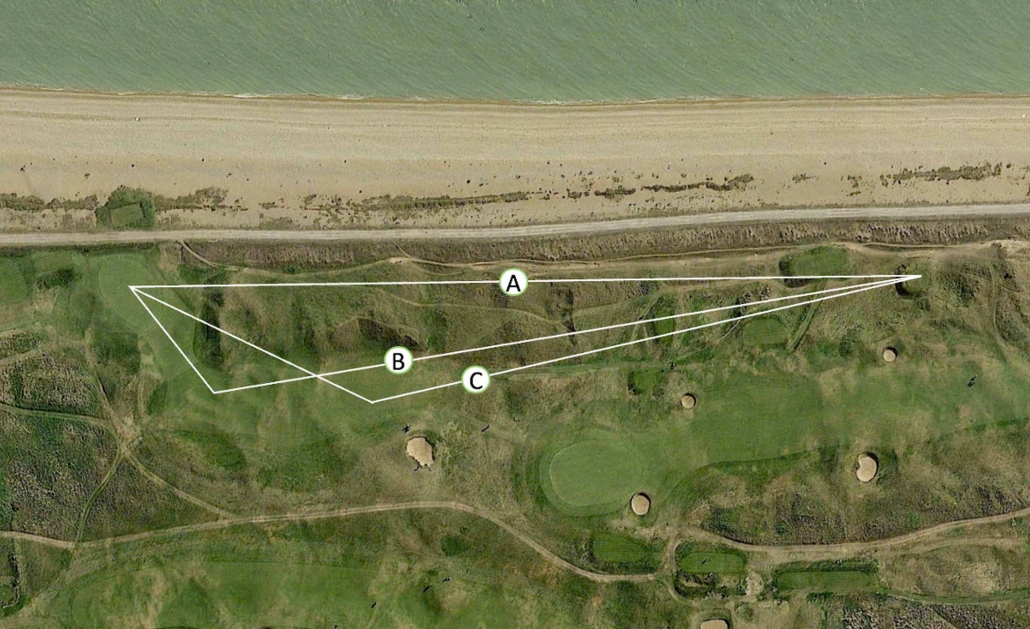 Option A: Go for the green. An all-or-nothing approach that is not quite that straightforward. Fail the carry and you find yourself, not in a hazard, but playing from the dunes! Spray it wide right and over the sea wall, you find yourself on the beach rather than out of bounds. In either circumstance, a penalty drop or a stroke and distance penalty may have been the preferred option. If you're going to make a statement, make sure you can pull it off…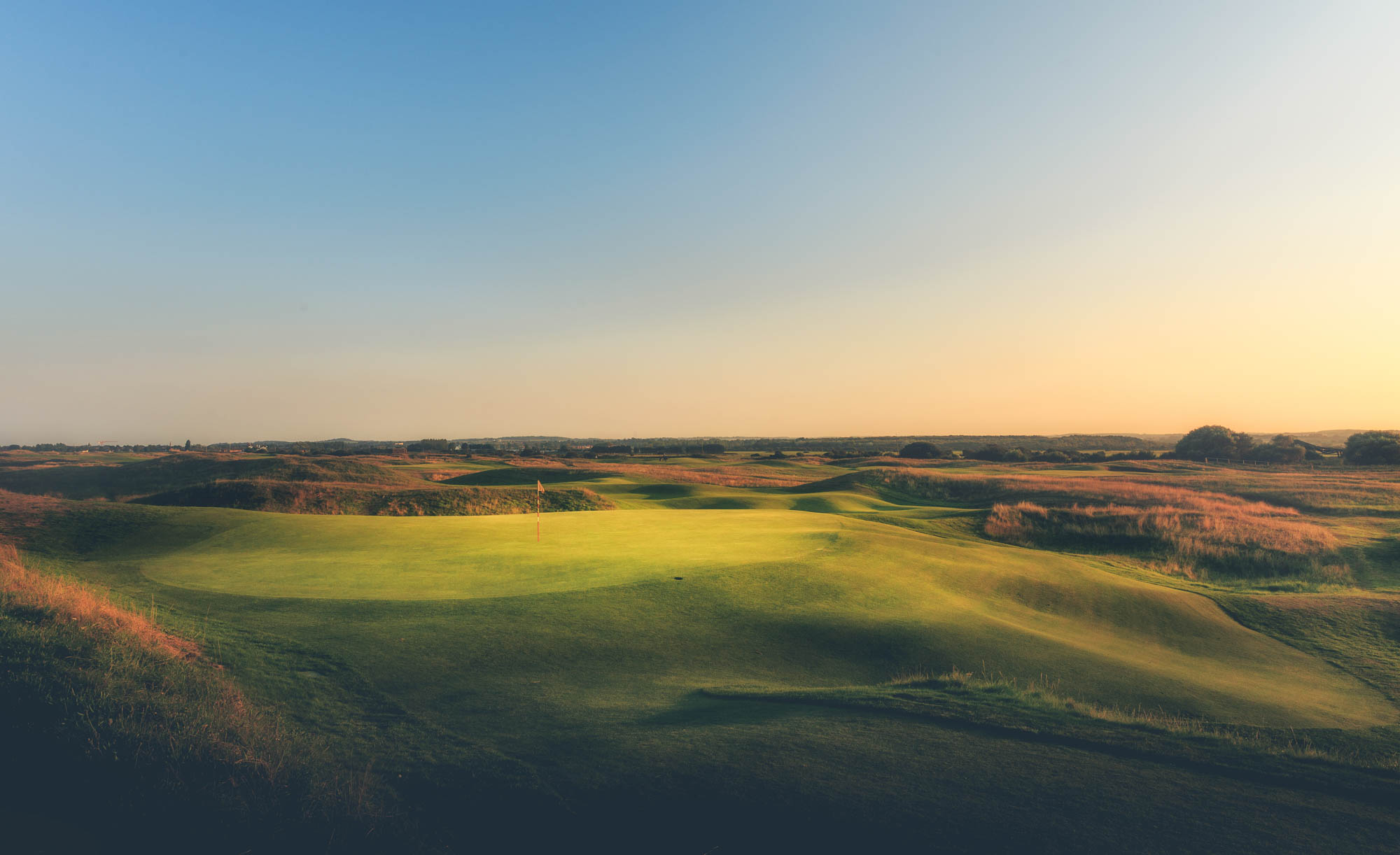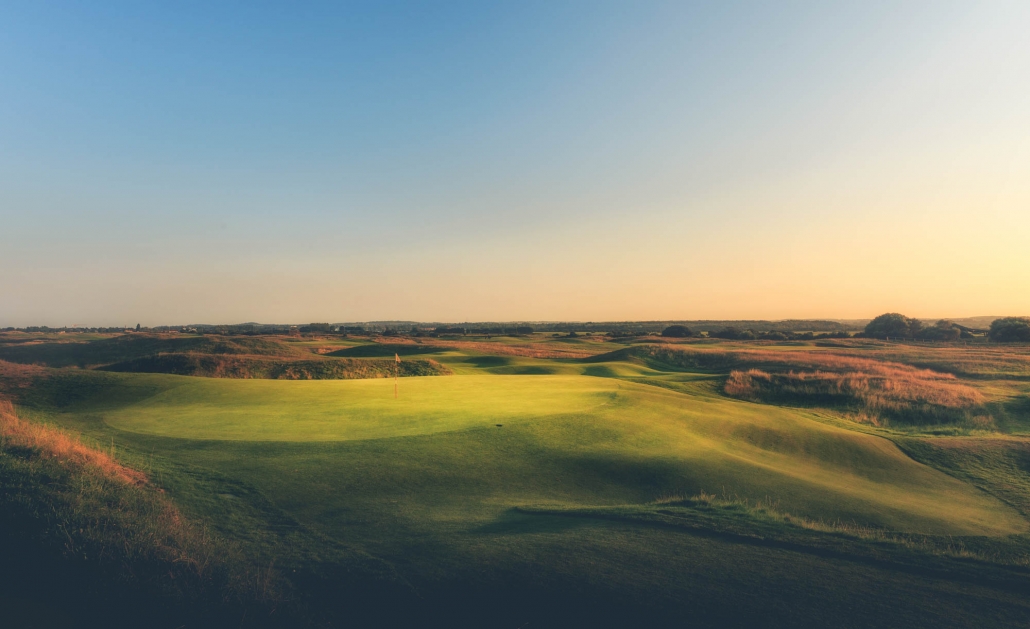 Option B: Hit your tee shot as close as possible to the apex of the dogleg. Seems like the logical thing to do, right? While you have a better look at the green you probably will see only the top of the flag. While you may be nearer the green, the requisite shot will be awkward and decisions will need to be made. The closer you get to the green, the more undulating the terrain. Driving as close as you can to the generous landing area could leave you a short pitch from a decent lie to an awkward half shot from a precarious lie. You'd be surprised how many members putt from here…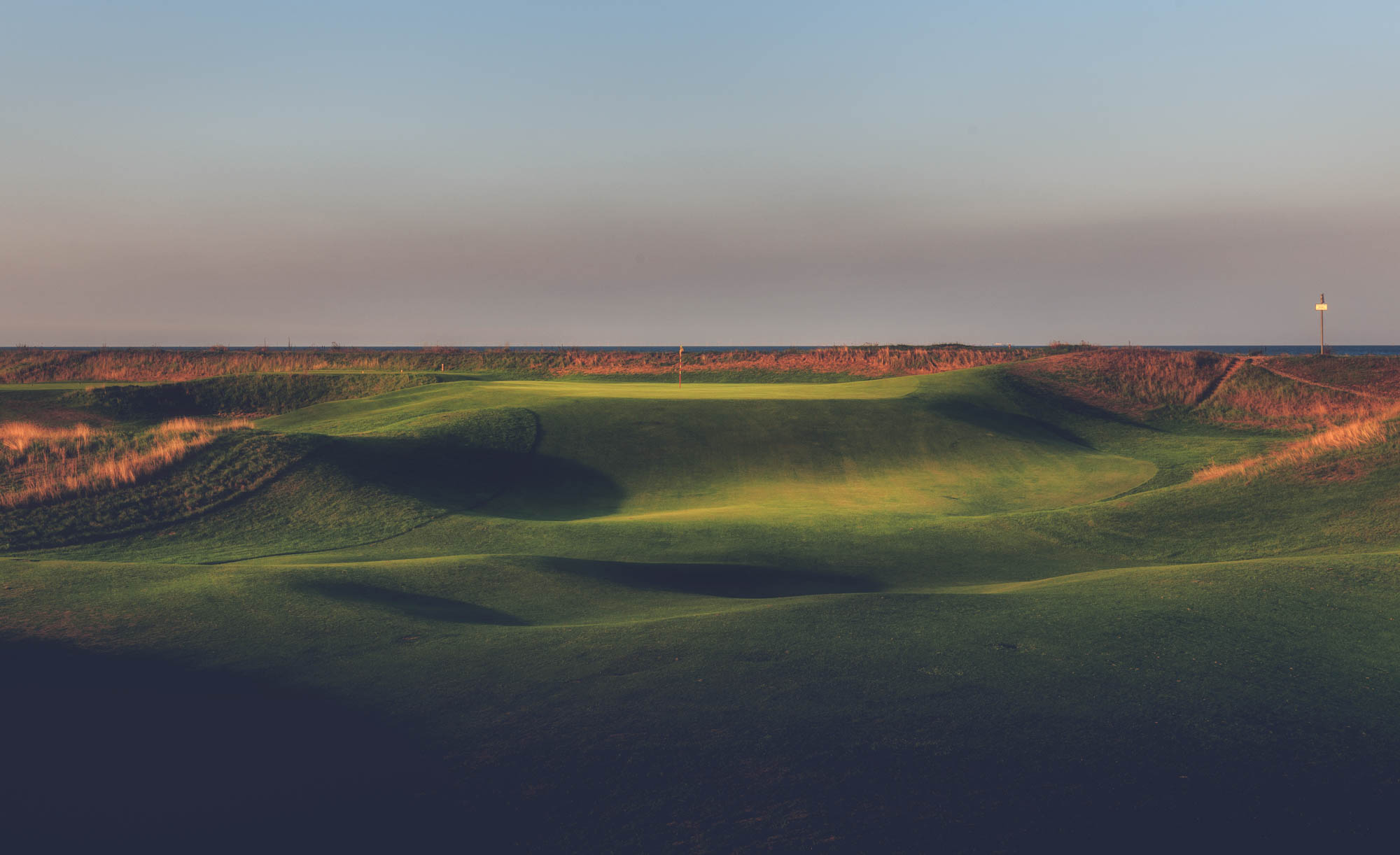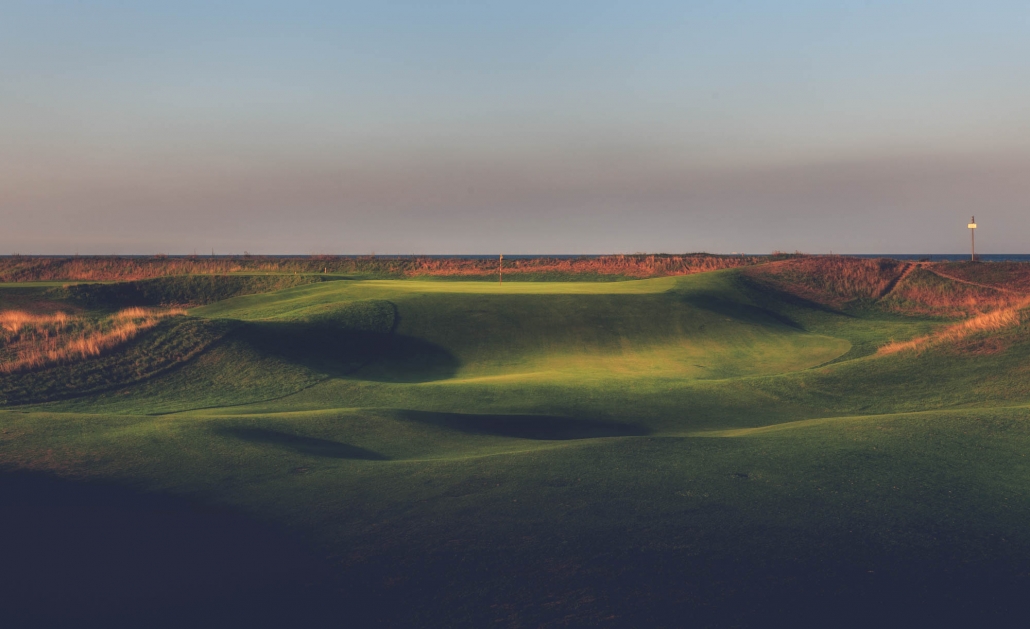 Option C: The shortest tee shot to the level plateau 40 yards long and 25 yards wide beside the left side fairway bunker. This leaves you a level lie but also a semi-blind approach to an elevated green. The closer you go towards the bunker the more the green opens up to you. At first glance, this is the cop-out. However, it requires two very good shots to carry the day, as opposed to one of the highest order.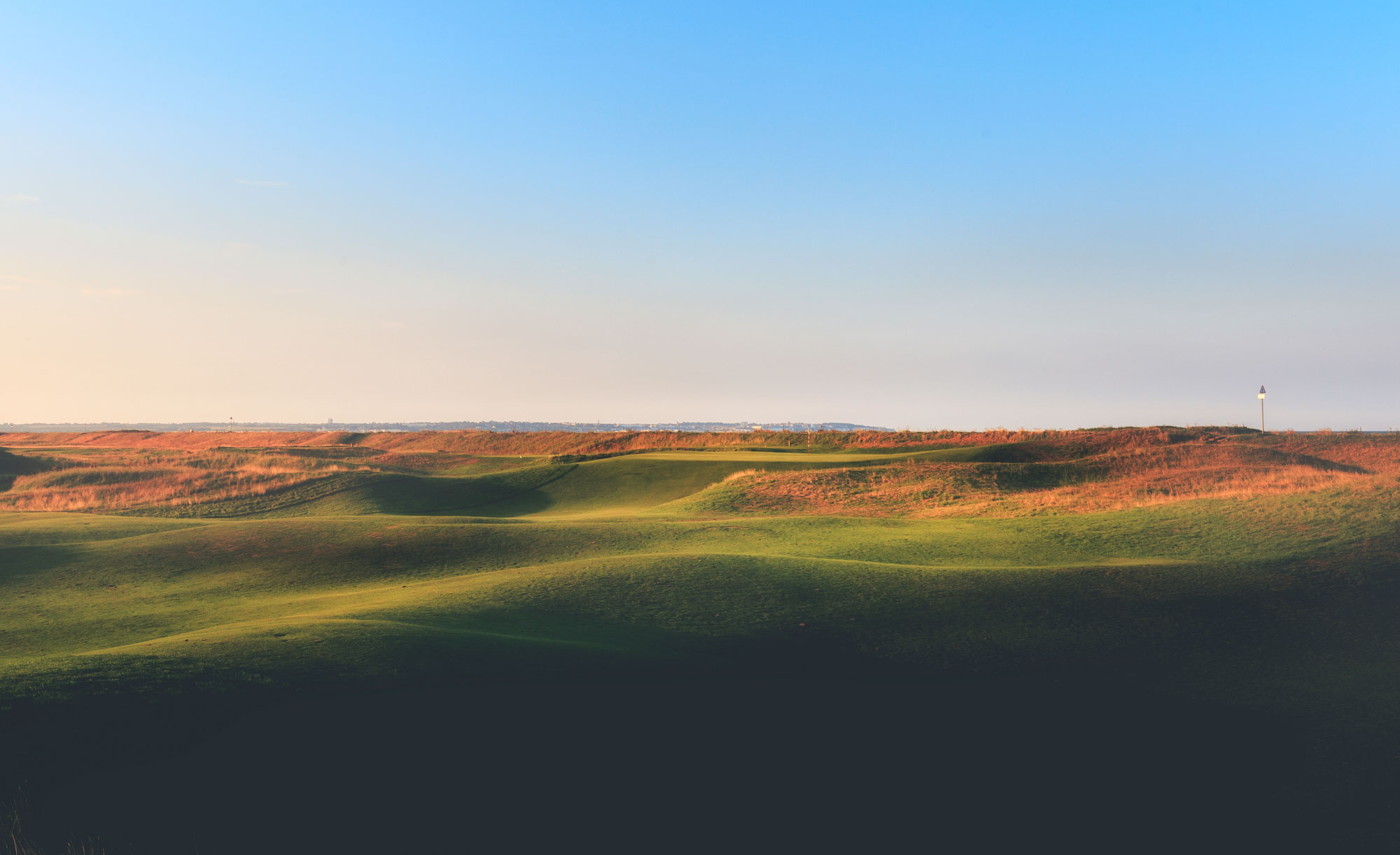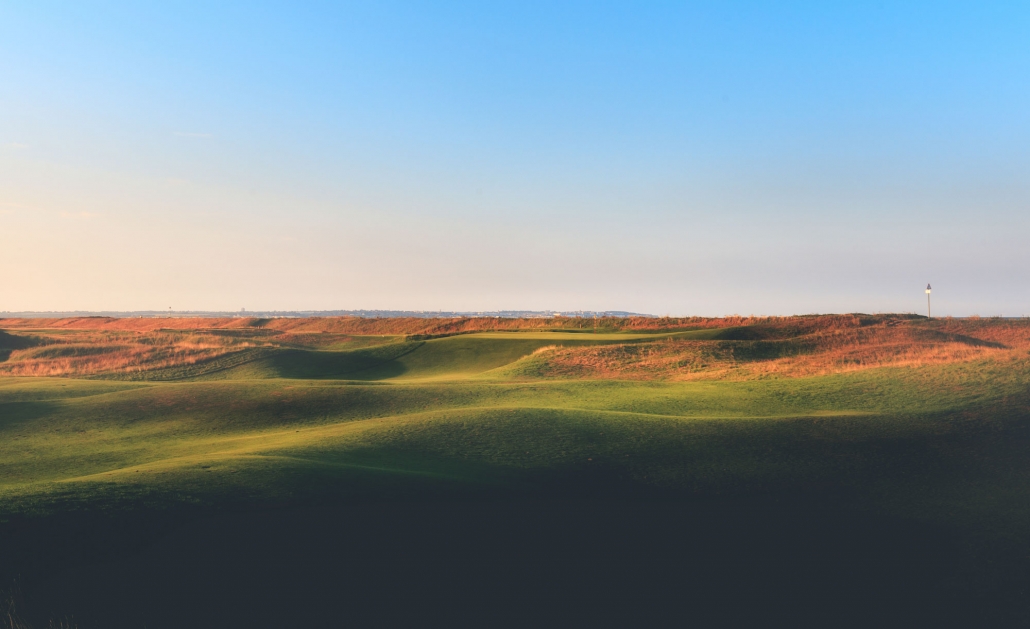 In Summary
What makes this hole so good?
All or nothing this is not. Many drivable par 4's begin or end with one shot. Success or failure depends on the ability to pull off a single shot. Whiff and you can have another go. The bleeding stops and you can redeem yourself. Here, go for it and miss… it's the beginning of a very long, short par 4. It is the gift that keeps on giving.
You cannot have it all. With many strategic golf holes, taking on the risk and pulling it off gets you all of the reward. Not here. Option B gets you closer but you're almost guaranteed a somewhat dodgy lie. Option C gets you a level lie and a full shot in but it's semi-blind. Even if you are successful in your first attempt, there is no let-up until you've tapped in on the green.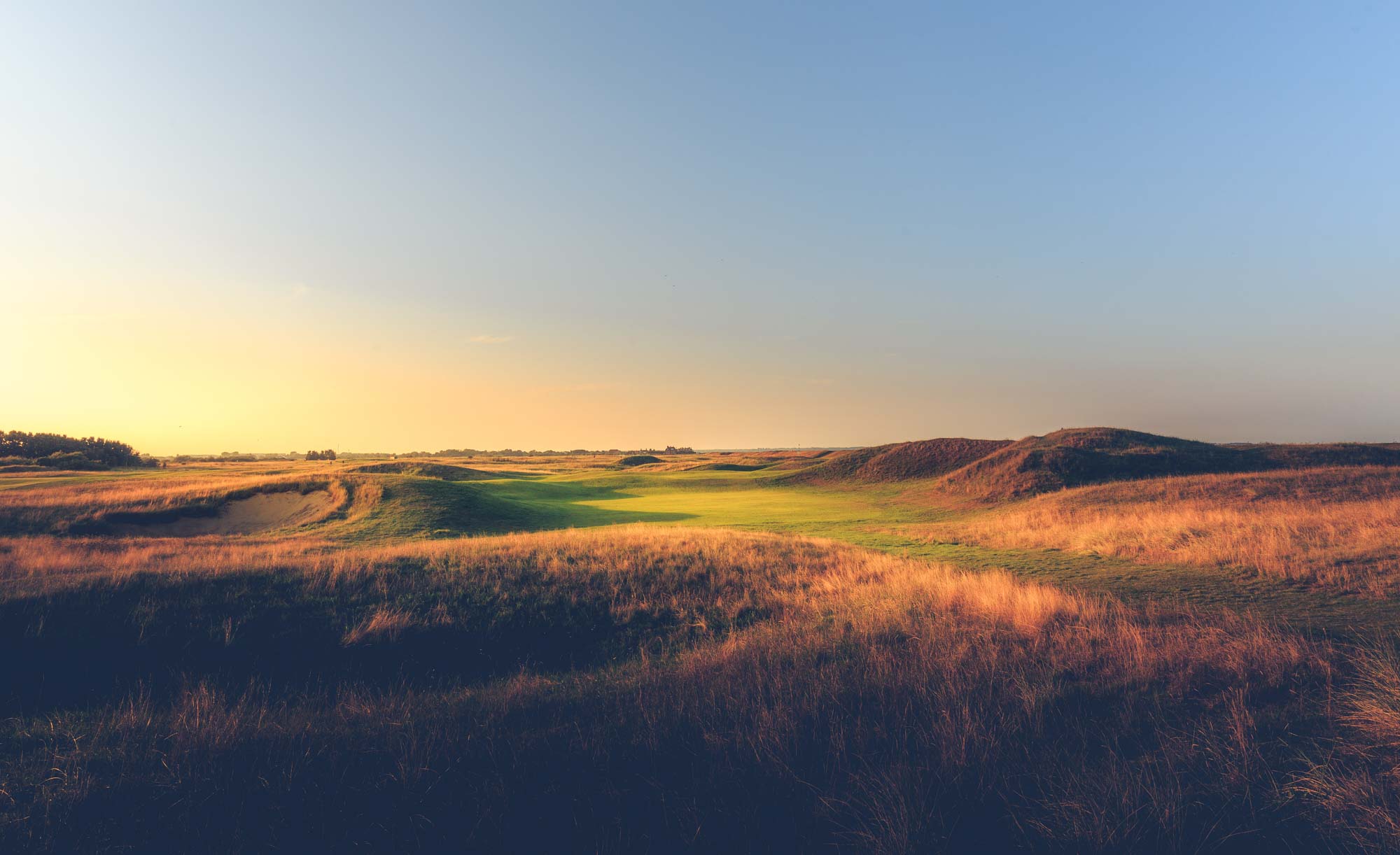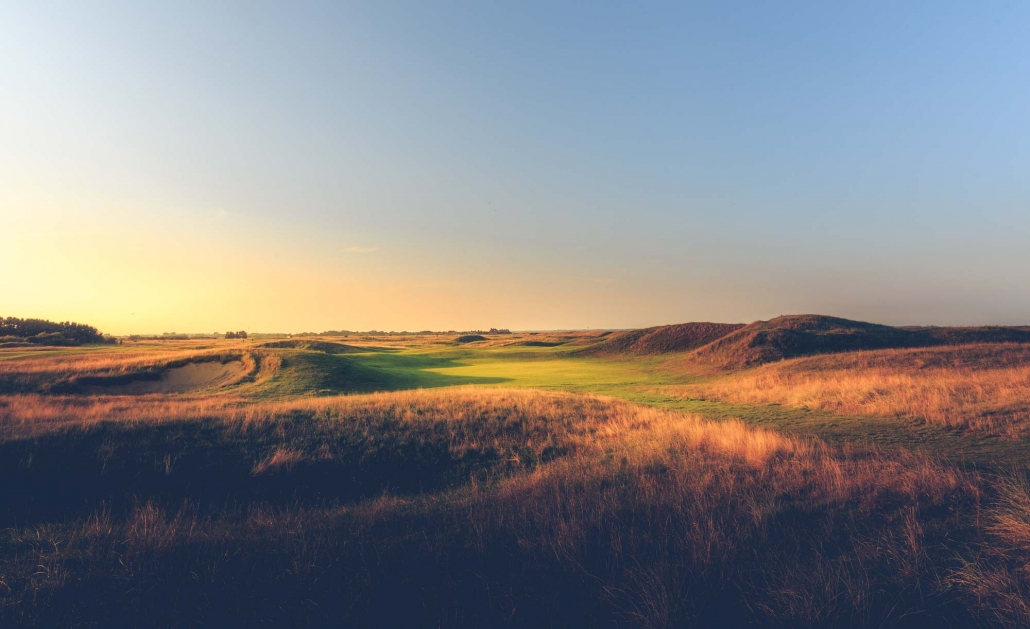 Conclusion
Hole 6 Royal Cinque Ports is one of many with strategic brilliance. There are layers of intrigue and little nuances that lift this short par 4 from good to great. When you play golf next, look for holes that offer variety as well as risk and reward. Beyond that, looking for holes gives you more options as you play them as opposed to less. Lastly, it's my opinion a well-designed hole should be a little unfair and not give everything away all in one go. The best holes allow you to attempt to gain an advantage but still have some bother left for you to contend with. The 6th Royal Cinque Ports has all this and more. A great golfing hole with depth and character.
Take a flyover of Hole 6 at Royal Cinque Ports.
Photos by Jason Livy