Alister MacKenzie – UK & Ireland – Best Golf Courses
Travel Review
We present to you the Alister MacKenzie Travel Guide. No other golf course architect is more revered than Dr Alister MacKenzie. Most golfers would do just about anything to play his designs at Royal Melbourne, Cypress Point or Augusta National. However, the UK and Ireland have an abundance of great Alister MacKenzie designs. Additionally, they are more accessible and affordable here than anywhere else in the world.
Alister MacKenzie Links
The majority of the good Doctor's work is inland. However, MacKenzie did contribute towards two superb links, one in Ireland and the other in England.
Silloth-on-Solway Golf Club is a golf course in Cumbria, England that escapes the notices of most. The ultimate hidden gem, the sheer quality surprises even the most travelled links golfers.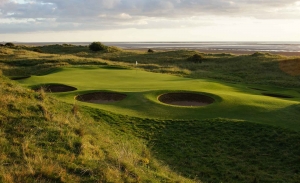 The second links is the world-famous Lahinch Golf Club in County Clare, Ireland. When you combine the minds of Old Tom Morris and Alister MacKenzie along with a superb site, epic golf is the the result.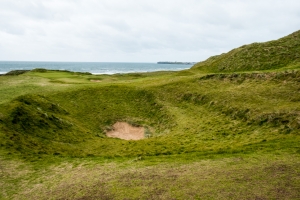 MacKenzie's Moorlands
Yorkshire is the honey pot of Alister MacKenzie golf in the UK. These three golf courses are quite literally across the road from each other. This is West Yorkshire's version of the 3 W's!
Alwoodley Golf Club is perhaps his premier moorland golf course. Maintained and managed to adhere as closely as possible to the original design concepts, it is your first port of call.
Your next stop is Moortown Golf Club. This golf course hosted the 1929 Ryder Cup and is home to the world-famous, par-3 called 'Gibraltar'. Alister MacKenzie built the 10th in order to earn the commission for the other 17 that soon followed.
Sand Moor Golf Club is the third course featured in this guide. This golf course is perhaps the best value for money Alister MacKenzie in West Yorkshire.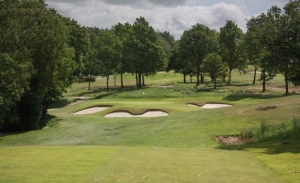 Cavendish – The Course That Inspired Augusta
Cavendish Golf Club is touted as the perhaps the world's best sub 6000 yard golf course. Said to be the course that inspired Augusta National, located Derbyshire it's a small detour on your way from West Yorkshire to London!
The Good Dr in London
London is not devoid of Alister MacKenzie content. In the leafy suburbs lies Hadley Wood Golf Club. If your in or around London and you wish to play some Mac, this is the one.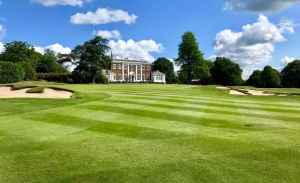 Conclusion
Alister MacKenzie's design portfolio in the UK & Ireland doesn't contain any all-world examples like Royal Melbourne in Australia or Augusta National in America. However, all the courses in the Alister MacKenzie Travel Guide are open and available to the general public. If you're in or around London, Leeds or Carlisle, there are MacKenzie designs worth your while on offer! For a complete course portfolio, please click here.
Please login or register to add this content to a list.
Featured Courses
Useful links to the courses in this guide.