Woodbridge Golf Club

Suffolk, IP12 2PF, England
Overview
In recent years, the club has removed a significant amount of trees and gorse, restoring heather and fine grasses. Uninterrupted views are reappearing and the firm and fast conditions are attracting new members. The Heath Course is highly recommended and a Suffolk heathland classic.
Course Review

(Click to reveal)

Golf Course Review

Woodbridge Golf Club is arguably the best golf course in Suffolk, East Anglia… Bernard Darwin certainly argued the point! Whether that accolade belongs to Purdis Heath, Mildenhall or Aldeburgh, it is still amusing that Suffolk gets overlooked as a golf destination. Located a few minutes beyond Ipswich and before the coastal Aldeburgh is Woodbridge, the course bearing the name of the small village nearby on the banks of the River Deben and the Bromeswell Heath.
Woodbridge Golf Club History
Smitten with the game, Major J E W Howey laid out six holes in his front garden. Convinced he had found suitable land for a golf course, he invited Davie Grant of North Berwick to inspect properties nearby. The Sink Farm on Bromeswell is the location was chosen and where the current course lies.
Woodbridge Golf Club was founded in 1893 and changes were made in 1908 and 1910 by a Mr. Fryer. Many of the changes made by Mr. Fryer were reverted by Braid when he made changes to the current 12th, 17th, and 18th. The subsequent members of the Hawtree family have been advising the club for many years.
Woodbridge Golf Club Synopsis
The current Woodbridge Golf Club measures just 6299 yards from the back tees. The only two par 5's are found on the front nine. Despite no three-shot holes on the back nine, there are four two-shot holes over 400 yards. Don't be fooled, this is no pushover.
The Forest Course is in store for heavy investment and worthy of the reasonable price for a tee time. With a driving range and equipped pro shop, this heathland course will continue to grow in esteem and stature.
Read More
Woodbridge Golf Club

- Videos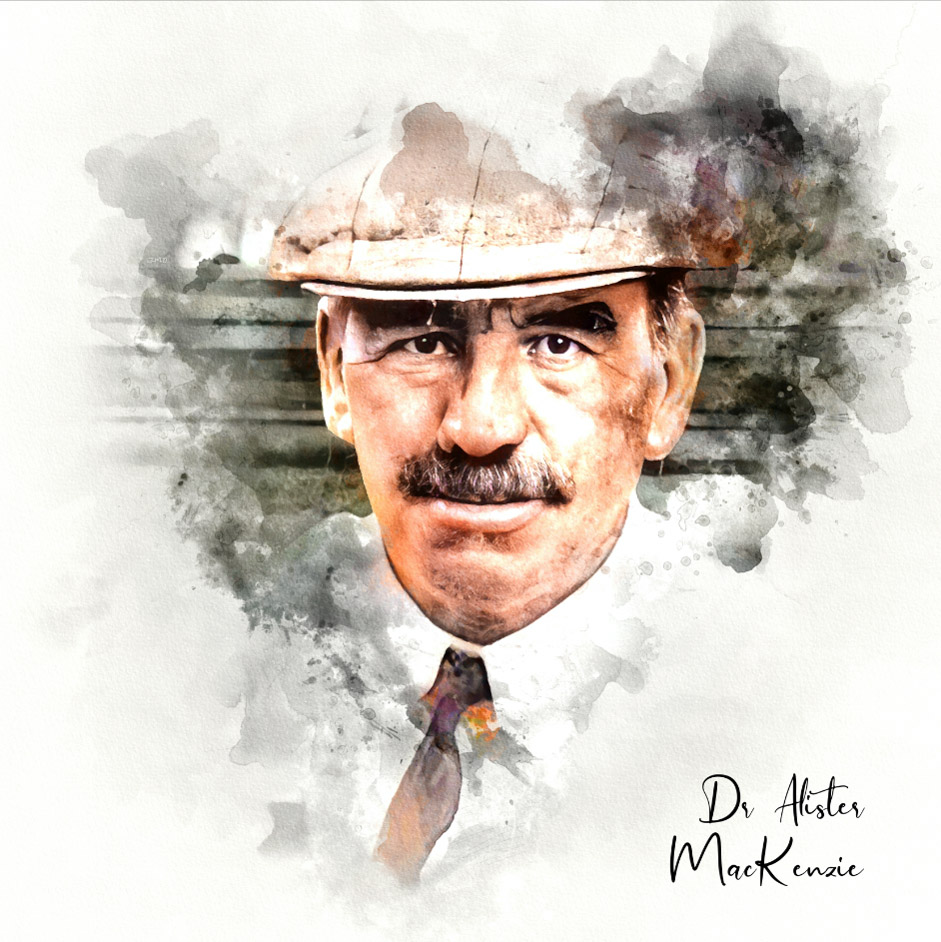 Featured Architect:
MacKenzie, Alister
As taken from his book, Golf Architecture, Alister MacKenzie felt the following were essential: The course, where possible, should be arranged in two loops of nine holes. There should be a large proportion of good two-shot holes and at least four one-shot holes. There should be little walking between...
View Profile