North Wales Golf Club

Overview
Tancred Cummins founded the club in 1894 and served as Captain and Secretary until 1933!
Course Review

(Click to reveal)

Golf Course Review

North Wales Golf Club lies opposite Conwy Golf Club in the seaside town of Llandudno, Wales overlooking the Conwy estuary. Known as the Queen of the Welsh Resorts, Llandudno has two beaches. The links are found on the West Shore or Penmorfa Beach granting an ever-changing vista during the round. The course affords views of the Vardre, the Mountains of Eyri Snowdon, Ynys Mon (Island of Anglesey), Puffin Island, and the Great Orme.
North Wales Golf Club & Hoylake
The club has strong links with Royal Liverpool Golf Club or Hoylake.
The week after winning The Amateur Championship at Hoylake, John Ball visited North Wales Golf Club with Mr. Cummins and advised on the original hole layout.
Later, Harold Hilton - another Hoylake member, frequented the club and advise Mr. Cummins on the layout. Both John Ball and Harold Hilton would win the Open Championship.
Perhaps not by coincidence, the motto of the club is that of Hoylake: 'Far and Sure'.
North Wales Golf Club Course Synopsis
The back nine is one that seems to excite the majority of golfers who find themselves here. Curiously, the back nine measures just 2884 yards in contrast with the front nine which measures 3426 yards. The outward nine has two Par 5's and only one Par 3. On the inward nine, there is only on Par 5 and three Par 3's - with two back-to-back on 16 & 17.
What's In a Name?
After the course was built, Tancred Cummins named each hole. The land on which the 13th hole was built had been purchased from the local parish and named subsequently named Hades. The church commissioners opposed the name due to its connection with the church and requested that it be changed. Mr. Cummins refused and instead christened the 18th hole, Paradise.
Read More
North Wales Golf Club

- Videos




watch a flyover of north wales golf club
Evalu18 Recommends

Everything you need to know before you go!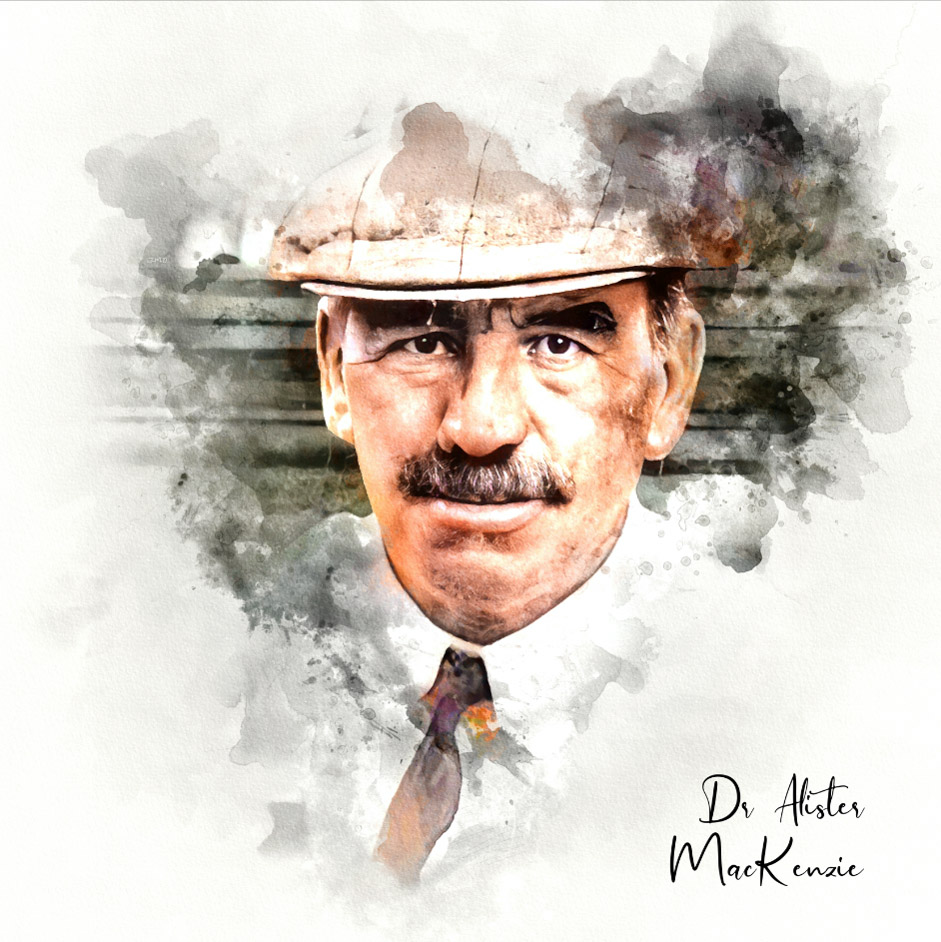 Featured Architect:
Alister MacKenzie
As taken from his book, Golf Architecture, Alister MacKenzie felt the following were essential: The course, where possible, should be arranged in two loops of nine holes. There should be a large proportion of good two-shot holes and at least four one-shot holes. There should be little walking between...
View Profile