K Club

County Kildare, W23 YX53, Ireland
Overview
The resort is world-class. Indulgent, impressive, and luxurious, the hotel and resort are truly outstanding. The golf? It is Irish American parkland golf and if you want the very best of that, this is the place to be.
Course Review

(Click to reveal)

Trip Advisor

(Click to reveal)

Golf Course Review

The K Club is where Ireland's fascination with American parkland golf at large stately homes appears to have begun. The golf and leisure complex in located in Straffan, County Kildare, Ireland on the banks of the River Liffey was formerly known as The Kildare Hotel and Golf Club. The hotel and resort was Ireland's first AA 5 Red Star Hotel which first opened in 1991. The Palmer North Course opened in 1991 and the Palmer South followed in 2003.
K Club Palmer North
No matter what you call the Palmer North Course, it is consistently ranked as one of the top parkland courses in Ireland. In 2020, the Ryder Cup Course was rebranded as the Palmer North at the K Club.
Designed by Arnold Palmer in 1991, the course has played host to the Irish Open, Walker Cup and Ryder Cup. The River Liffey and a series of manmade lakes wreak havoc on the par 72, 7337-yard layout. Like most recent resort Ryder Cup courses, it is dominated by water and is American in style, strategy, and aesthetic.
Individual holes of merit on the North are 4, 7, 8, 16 & 17.
Palmer South
The second course was known as The Smurfit, named after a previous owner. In 2020, the course was rebranded as the Palmer South. Local members belong to the Straffan Golf Club which plays the Palmer South as its home course.
The second course was built to be the tougher of the two courses. Cut from the same cloth, the course lies south of the River Liffey and follows a similar pattern of man-made lakes and American aesthetics.
Individual holes of merit on the South are 3, 7, 16 & 18.
K Club Photography
Purchase Kevin Murray's K Club Photography.
Read More
Evalu18 Recommends

Everything you need to know before you go!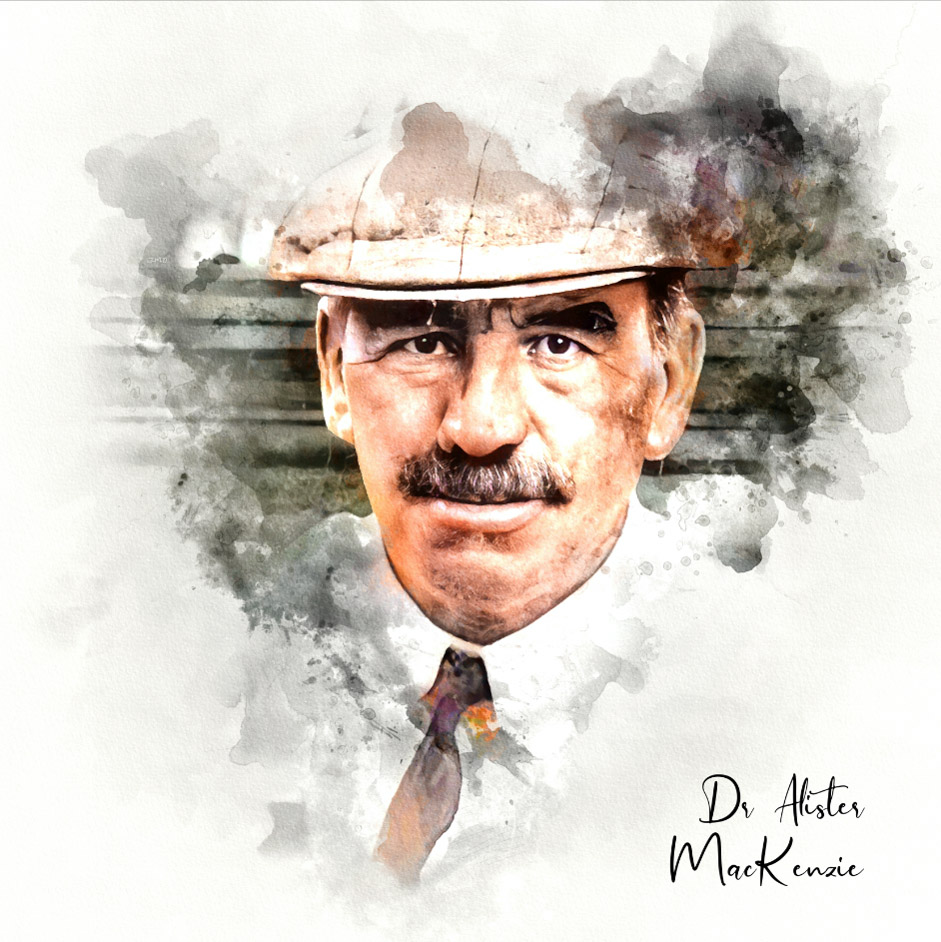 Featured Architect:
Alister MacKenzie
As taken from his book, Golf Architecture, Alister MacKenzie felt the following were essential: The course, where possible, should be arranged in two loops of nine holes. There should be a large proportion of good two-shot holes and at least four one-shot holes. There should be little walking between...
View Profile