Frilford Heath Golf Club

Oxfordshire, OX13 5NW, England
Overview
With 54 holes on offer at Frilford Heath, the Red Course is still the one of choice. Of the 54 holes on offer, 27 are from JH Taylor's hand and 18 from Simon Gidman's.
Course Review

(Click to reveal)

Trip Advisor

(Click to reveal)

Golf Course Review

Frilford Heath Golf Club is a 54 hole golf club in Frilford, Oxfordshire, England. The club is near the popular tourist town and the famous university of Oxford. There are three courses here: Red, Green, and Blue.
Frilford Heath Golf Club Red Course
The Frilford Heath Golf Club Red Course was established in 1908 when the land was leased from Magdalen College and JH Taylor was called upon to layout 18 holes. The course was officially opened in May 1909 with a match between the course designer and Harry Vardon.
The course has been well used by the R&A hosting a number of tournaments including the English Amateur Championship and Brabazon Trophy. Additionally, the Ryder Cup was trialed at the club on March 7, 1931, in the run-up to the match played in the USA.
The Green & Blue Courses
JH Turner, the club professional, added another 9 holes in 1928, which is now known as the Green Course. The second 9 holes of the Green Course were added in 1964. JH Turner's original 9 are still intact and are the current 7th through 15th on the Green Course.
A third 18 hole golf course, The Blue Course, was added in 1994 and laid out by Simon Gidman after the club bought the local pig farm. Like many courses of this vintage, water features heavily on the opening holes and the green complexes are quite undulating. It is used for EuroPro Tour events, the third tier of professional golf in the UK after the DP World Tour and Challenge Tour.
Frilford Heath Summary
There is a little bit of everything at Frilford. Early golf from 1908 with 18 holes on the Red from JH Taylor. A contrasting set of 18 holes on the Green Course from JH Taylor pre-WW2 and mid-1960s golf from the club's professional. Lastly, there are 18 holes from the 1990s from Simon Gidman (the golf course architect behind Centurion Club). With 54 holes on offer at Frilford Heath, the Red Course is still the one of choice.
Read More
Frilford Heath Golf Club

- Videos




Evalu18 Recommends

Everything you need to know before you go!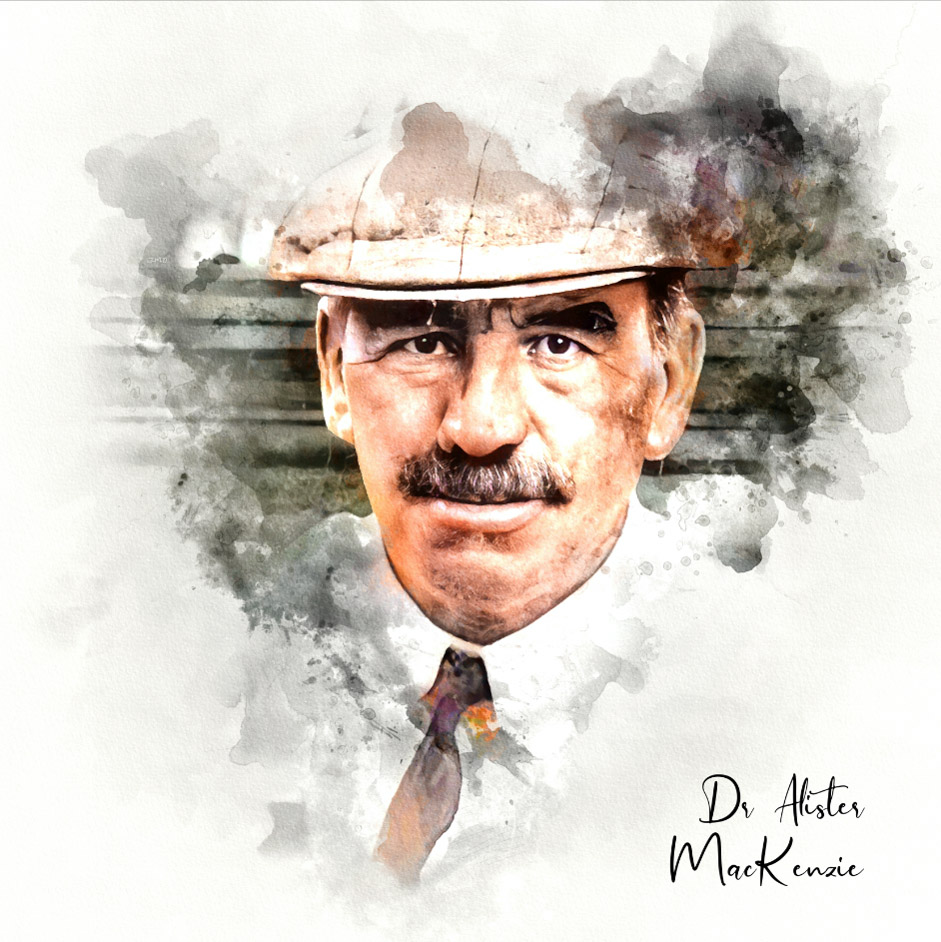 Featured Architect:
Alister MacKenzie
As taken from his book, Golf Architecture, Alister MacKenzie felt the following were essential: The course, where possible, should be arranged in two loops of nine holes. There should be a large proportion of good two-shot holes and at least four one-shot holes. There should be little walking between...
View Profile