Fairmont St Andrews

Overview
Both courses benefitted from the sage advice of 1932 Open Champion, Gene Sarazen.
When the club hosts Open Qualifying, the course used is a composite of the two layouts.
The future of the two courses is unknown. We know there will be golf but we don't know how much or where. In any event, Martin Ebert has been appointed to put Fairmont's venue on the map. Until now, despite being decent golf, it remains the course you play if you cannot play anywhere else...
Course Review

(Click to reveal)

Trip Advisor

(Click to reveal)

Golf Course Review

The two 18 hole golf courses at Fairmont St Andrews were built on 520 acres of farmland and turned into the resort. The estate borders David McLay Kidd's Castle Course. All three of these courses have endeavoured to replicate the success of Kingsbarns Golf Links using a similar template.
The Torrance
The first of the two courses is The Torrance Course. Described as a 'traditional par 72 championship course', The Torrance is the more inland of the two and is routed around the clubhouse and hotel. The 16th green and par 3 17th are the only holes sited on the coastline of the North Sea. It is considered by most to be the better of the two layouts if not less dramatic. Sam Torrance is credited with the design but was Dennis Griffiths who directed works.
The Kittocks
The second course is known as The Kittocks Course. There are spectacular views of the North Sea and of St Andrews itself as it sits on the seaward side of the property. Sporting 5 holes lying directly on the clifftop there is also a gorge known as the Kittocks Den that is used strategically on Holes 4 through 6 and directly on Holes 12, 14, and 15. Bruce Devlin is credited with the design but was Dennis Griffiths who directed works but has since been tweaked by Gary Stephenson.
Summary of Fairmont St Andrews
The formula of farmland come golf links is difficult to pull off but when done well the results can be world-class, to which Kingsbarns testifies. The Castle Course seems to evoke a strong reaction for or against it and the two courses here fall somewhere in between. If nothing else, the hotel is superb and what you'd expect from a world leader of the hospitality industry.
Fairmont St Andrews Photography
Purchase Kevin Murry's Fairmont photography.
Read More
Fairmont St Andrews

- Videos




WATCH THE FAIRMONT ST ANDREWS OFFICIAL PROMO VIDEO
Evalu18 Recommends

Everything you need to know before you go!

Where to stay

Food & Drink

Things To Do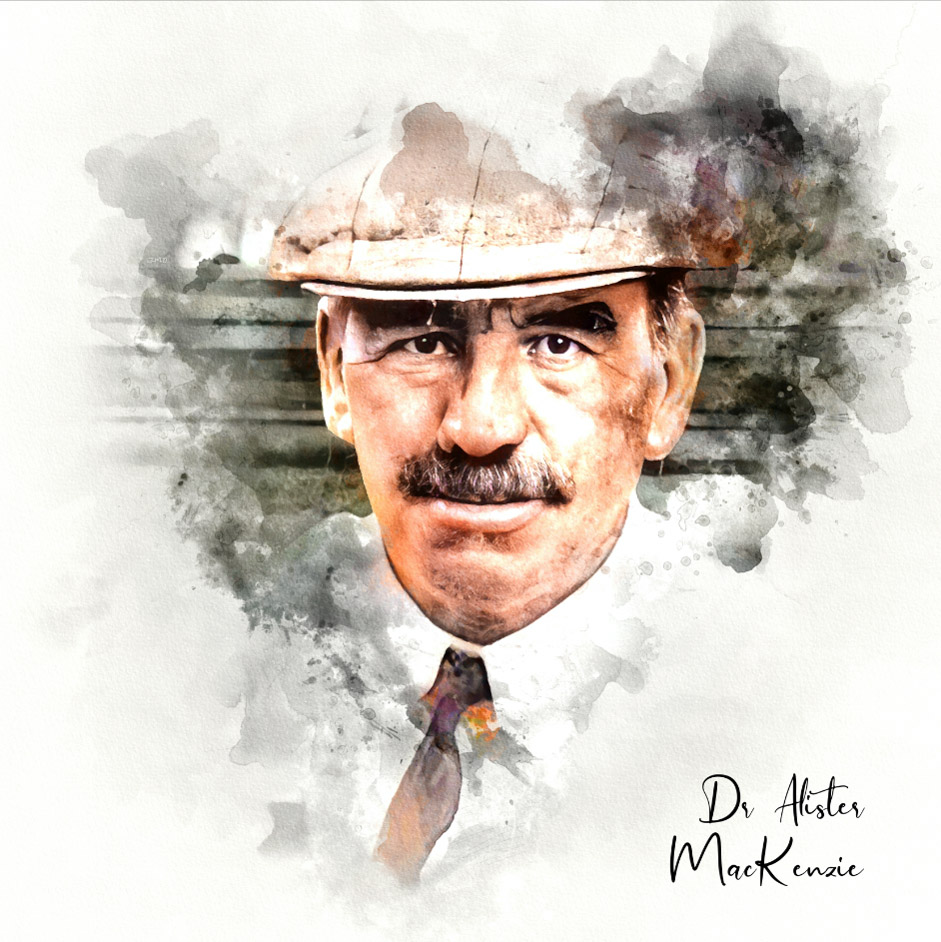 Featured Architect:
Alister MacKenzie
As taken from his book, Golf Architecture, Alister MacKenzie felt the following were essential: The course, where possible, should be arranged in two loops of nine holes. There should be a large proportion of good two-shot holes and at least four one-shot holes. There should be little walking between...
View Profile