Dun Laoghaire Golf Club

County Dublin, A98 F653, Ireland
Overview
Dun Laoghaire Golf Club was host to the 2016 Curtis Cup - the top team trophy for women amateur golfers.
Course Review

(Click to reveal)

Golf Course Review

Dun Laoghaire Golf Club is found just south of Dublin in the town of Enniskerry. Only a couple kilometers inland from the coast of the Irish Sea, the course sits directly on the boundary line of County Dublin and County Wicklow.
Dun Laoghaire Golf Club History
The origins of the club date back to 1909 when a nine-hole course was laid out on 36 acres along with a clubhouse. A year later, 40 additional acres were leased and 18 holes laid out. Following WW1, Harry Colt and Hugh Alison were called upon to redesign the course.
The 'New' 27 Hole Golf Course
In 2007, the club relocated to a 330-acre site at Ballyman Glen after years of debate. 27 holes were constructed by Martin Hawtree. The course has three loops of 9 holes: The Upper Course, Middle Course, and Lower Course.
The Upper Course is billed as the most exhilarating with a links flavour. Wide fairways and strategically placed bunkers typify this nine.
The Middle Course is perhaps the toughest of the three. Water is a constant feature with lakes, ponds, and streams all coming into play.
The Lower Course also features water and despite being the shortest of the three, the greens may be the most deceptive.
Read More
Dun Laoghaire Golf Club

- Videos




Watch Dun Laoghaire Golf Club's promo video
Evalu18 Recommends

Everything you need to know before you go!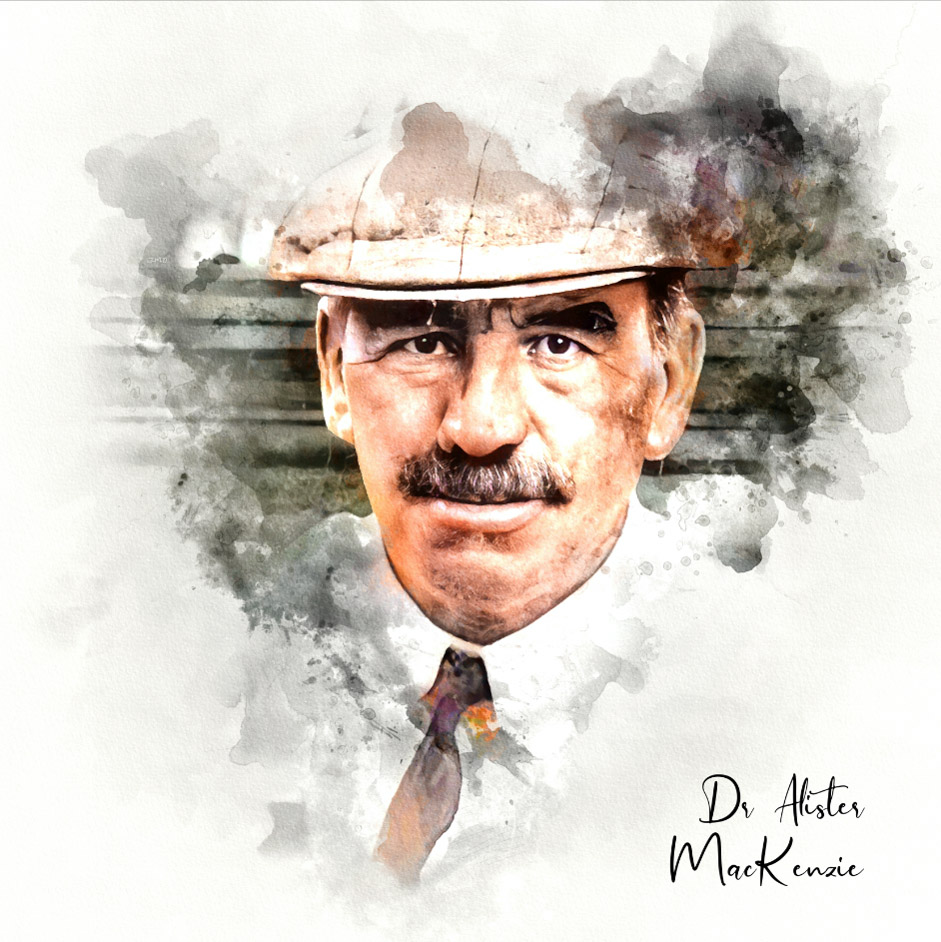 Featured Architect:
Alister MacKenzie
As taken from his book, Golf Architecture, Alister MacKenzie felt the following were essential: The course, where possible, should be arranged in two loops of nine holes. There should be a large proportion of good two-shot holes and at least four one-shot holes. There should be little walking between...
View Profile