0 Comments
AimPoint Green Reading has gained a foothold on all major professional tours and has become a tool giving a competitive advantage to both players and caddies at every level of the game. But what is it all about?
Mark Sweeney is a software developer that turned his attention to green-reading after developing the software that predicts the break of putts on televised golf broadcasts. After cracking the code, he discerned a simple solution that unlocks both the line and the aim point (target) of putts. Mark Sweeney explains how AimPoint Green Reading came about and how the process has evolved in a video seen here Put plainly, it marries physics with feel and without the need for complex maths.
AimPoint Green Reading Process
AimPoint Green Reading is a three-step process. Step One: Feel the slope using your feet. Step Two: Aim your putt using your arm and fingers. Step Three: Make everything. In essence, it is that simple and that easy.
AimPoint Green Reading Step One
Undulations in the putting green are felt using the feet as opposed to perceived using the eye which can be deceived. The undulations, measured using slope in degrees, equates to the number of fingers held up to establish an aim point or AimPoint as the case may be.
AimPoint Green Reading Step Two
The fingers as previously mentioned, relate to the degree to slope ascertained by using the feet to measure. The arm, held straight or hinged at the elbow, is determined by the speed of the green. If you watch AimPoint green-reading adherents at Augusta National, you'll see a shorter arm length or with the hand closer to the eye.
AimPoint Express
The simple version that will lay the foundation for developing your green-reading skill and enable you to quickly read greens is AimPoint Express. The AimPoint Express short course is available online here. AimPoint Express will inform you about break, how to feel slope using your feet, and how to apply the AimPoint Express read to short putts, lag putts, and double-breaking putts.
The Aimpoint Express instruction will set you back about £100. Jamie Donaldson is the most advanced AimPoint Green Reading instructor in the UK & Europe and can be found at Woburn Golf Club near Milton Keynes, Buckinghamshire, England, UK. The 15-minute video on SkySports with Jamie Donaldson and Nick Dougherty is a lesson in of itself and well worth you time to view here. Me and My Golf's video is also a fine introduction to the system with Jamie Donaldson as guest host.
A 2-minute explanation of the methodology can be seen here
AimPoint Green Reading Summary
AimPoint is here to stay. It is quick to learn, easy to use and it works. Five World Number One's have used the system including Lydia Ko, Stacey Lewis, Adam Scott, Rory McIlroy, Justin Rose, and Dustin Johnson. Adam Scott has perhaps the first high-profile user of the system when he won The Masters using the technique. However, more than 200 Tour Pro's are using the training to their advantage.
AimPoint & Edel Golf
AimPoint and Edel work hand and glove. In fact, the AimPoint AimChart states: "Coupled with a premium, custom-fit putter from Edel Golf you will own the best putting solution to master any green." Why? The AimPoint process identifies a specific target to aim at. A custom-fit Edel putter allows you to be confident you have aimed your putter precisely at your AimPoint.
For a custom fit, made to measure Edel Putter in the UK, contact The Putter Tailor.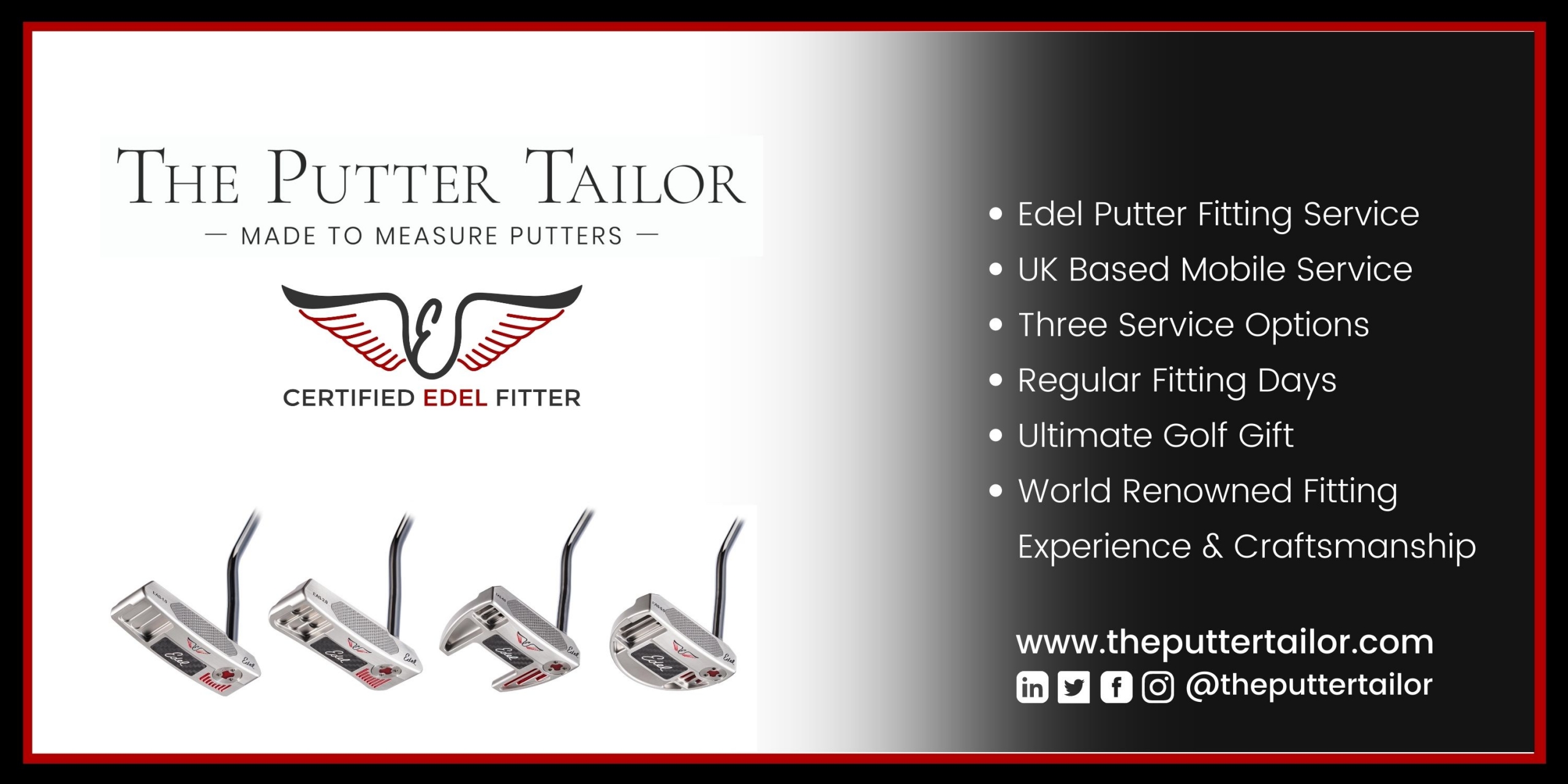 https://evalu18.com/wp-content/uploads/2021/05/Featured-Image-4.jpg
573
1500
Jasper
https://evalu18.com/wp-content/uploads/2018/10/evalu18_main-strapline-white-mustard_large.png
Jasper
2020-07-11 09:29:51
2021-05-31 10:45:23
AimPoint Green Reading